Music director, composer, and original Cockette Scrumbly Koldewyn has had a lot of close encounters of the celebrity kind during his time with San Francisco's groundbreaking psychedelic hippie theater troupe, which upended drag and old Hollywood musicals in original shows like "Pearls over Shanghai" and "Tinsel Tarts in a Hot Coma." 
In the gender-bending, glitter-encrusted, acid-popping ensemble's three years of existence (1969-1972) before members splintered off into other projects, they performed with John Waters, Divine, and Mink Stole, and appeared before luminaries such as Andy Warhol, Liza Minelli, and John Lenon and Yoko Ono. 
Former members Sylvester and Hibiscus became legends. Rod Stewart once threw a glass onstage which broke during a performance at Bimbo's, endangering the barefoot performers. 
"You should have warned me: I could have looked up all the names," says Koldewyn, who will soon appear in his own revival of Cockettes music called "Cockettes: Eternal Emissions" (Thu/3-Sat/5 at Oasis SF).
Their run-ins offstage were just as wild. Rock star Johnny Winter came to one of the group's rehearsals and got everyone stoned on angel dust. Then, there was an unintentional meeting with the Godfather of Punk in 1970.
"Oh yeah, Iggy Pop was once at my house—and when I came back from camping in Yosemite with my boyfriend, he was in my bed with someone," says Koldewyn. "I remember it really distinctly. He was at full mast. He kind of looked at me like, 'Oh, you're interesting.'"
Times have tamed since the swinging '60s and '70s but Koldewyn says he keeps the Cockette's naughty, scintillating, and debaucherous spirit alive in his latest multimedia musical revue.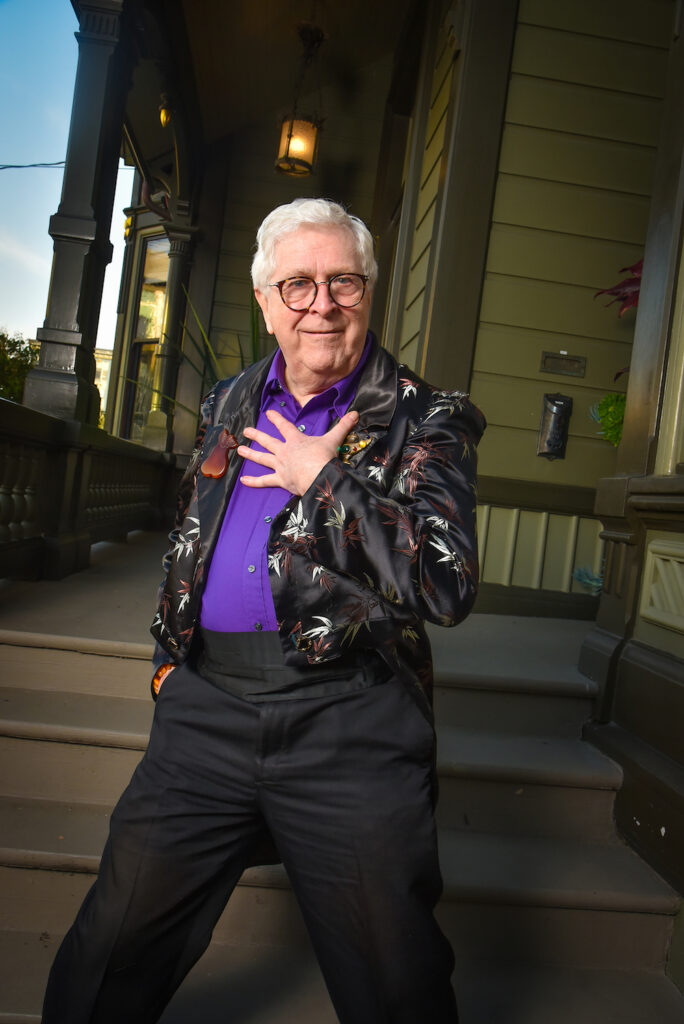 "Cockettes: Eternal Emissions" will feature original songs; early members like Sweet Pam, Tahara, and Fayette Hauser (whose "The Cockettes: Acid Drag & Sexual Anarchy" exhibit runs through August 11 at the San Francisco Public Library); other notables like Birdie-Bob Watt, Kitten On The Keys, and Steven Satyricon; as well as archival footage and musical testimonies. 
I spoke to Koldewyn about the new show, upending cultural norms, and the Cockette's legacy.
48 HILLS What can you tell me about "Eternal Emissions"?
SCRUMBLY KOLDEWYN We're celebrating the music that I wrote for the Cockettes to sing. We're using the same spirit but giving these songs over to the performers that we have today. The songs will be standing outside of the shows so you might compare it to a Stephen Sondheim review. It'll be a review but as lavish as we can get.
We are going to show the special film of Hibiscus prepared by his sister (which was shown on PBS) and we are going to show an excerpt of John Waters' speech from the 50th anniversary celebration. 
There should be some things that shock people just a little bit, too. It'll be debauchery but not for its own sake.
48 HILLS How have you changed as an artist since those early days?
SCRUMBLY KOLDEWYN I'm more aware of what I want to say and better organized.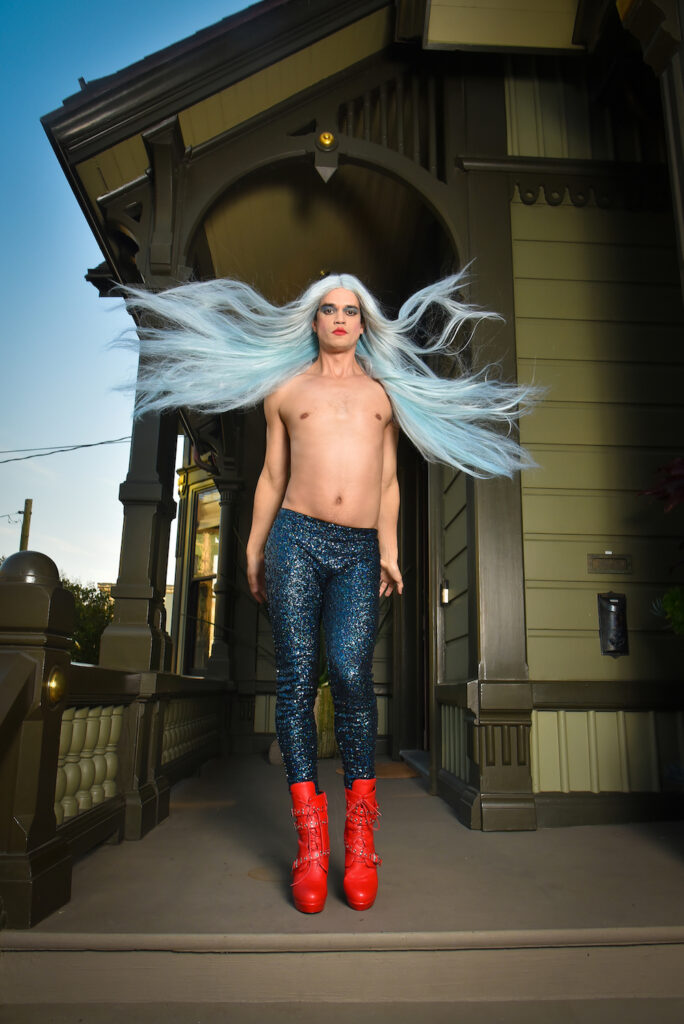 48 HILLS Upending cultural norms seems to be the Cockettes' original mission statement. Is that still the message you put out there today with your revivals?
SCRUMBLY KOLDEWYN It's always a good thing to shake everything up. Yes, periodically it needs shaking up. It happens no matter what. If the soul of something is missing, it soon loses its impact and soon becomes going through the motions so that's when it needs to be shaken up, of course.
48 HILLS The Cockettes are renowned for their early acceptance of gender fluidity and glitter beards. How much of an influence would you say that had on later generations?
SCRUMBLY KOLDEWYN It had a lot of effects. We know that immediately a lot of musicians picked up on it. There's still that cross-group inspirational thing, especially between Britain and the US. There was Robert Plant already starting to peacock very much, and with Jim Morrison from the Doors being such a sexual icon, that set things off. 
But when we came along, we took it so far and after that, we had David Bowie to Marilyn Manson and Orville Peck. Of course, Sylvester had a big impact because he was doing mainstream drag before the Cockettes, but once he got with the Cockettes, he started mixing the masculine with the feminine and he took that into his disco act after the Cockettes.
I think it influenced a lot of people. A lot of magazines had articles about us. Those three years were really our time to shine. 
48 HILLS The 2002 Cockettes doc educated a whole new generation about the legendary theater troupe. There's also a Cockettes exhibit at the SF Public Library that's running as we speak. What aspect of the group hasn't been discussed enough?
SCRUMBLY KOLDEWYN We've talked about costumes, cardboard sets, and the immense amount of glitter. We've talked about communal living and the way the scripts evolved—if there was a script.
I suppose the fact that we could create fabulousness out of garbage we found. That was the thing—the thrift store and the found items on the street. I guess inspired by the fact that Hibiscus used to take the flowers they throw away at the flower stalls and go out flinging those flowers everywhere and creating this whole thing out of that. That we'd find amazing things and hardly pay more than a couple of dollars for anything. We'd make wigs out of used brillo pads. 
48 HILLS What is the Cockettes' overall legacy?
SCRUMBLY KOLDEWYN I hope from seeing and experiencing the record of what we did, various recordings, photographs, and artwork, that people would see that you really can do so much more when you let all of yourself show, celebrate who you are, and not try to emulate anything other than what is your own true self.
Be inspired and give yourself permission, but it's not how well you imitate something. It's how well you can make your original qualities emerge and explode.
Cockettes: Eternal Emissions runs Thu/2-Sat/4 7pm at Oasis SF, $40-60. Tickets and more info here.