Welcome back to Good Taste, your weekly look at food in the Bay Area. Now that summer's here, it's a good time to open up your calendar to save some dates!
Philippine Independence Crawl (Sun/26 in San Francisco)
Start your summer food fun this weekend with a four-venue food and activity crawl in the SOMA Pilipinas Filipino Heritage District to celebrate 124 years of decolonization. You'll find food vendors such as Ube Area, Jungle Dog, Buko Bakes, Cuzina Ni Darna, and Wyldflour in the Sari Sari Market. Kultivate Labs events such as these always offer a good opportunity to learn about independent food vendors in the Bay Area.
FoodieLand Night Market (July 1-3 in San Mateo; August 5-7, August 12-14, and October 7-9 in Berkeley)
If you want that county fair feeling with nothing but food, consider checking out one of this year's massive FoodieLand Night Market dates. While no specific vendors have been announced, the plan is to present over 120 different options, including many items on a stick.
Foodwise Summer Bash (July 10 in San Francisco)
Foodwise (formerly CUESA) at the Ferry Building is hosting a tasting event with 15 beverage companies (wine, spirits, beer, and more) as well as 30 restaurants and food businesses participating. Expected highlights include bites by Greens, Delfina, Reem's, La Mar, and Peaches Patties. Tickets benefit their free educational programs for kids as well as the food and labor costs for participating vendors.
626 Night Market Bay Area (July 29-31 in Pleasanton)
The San Gabriel Valley's fun food rave, which is now in its 10th year in Southern California, will spend three days at the Alameda County Fairgrounds. Go early to minimize lines and time spent in peak summer heat!
Mindful Eating Film & Food Festival (August 6-7 in Nicasio)
A Marin County animal sanctuary called Rancho Compasión plays host to a film and food fest. Explore films that investigate our food systems and check out vegan offerings from independent restaurants and businesses such as Casa Borinquena, Chef Reina, and Hodo.
L'Chaim: The Jewish Food & Wine Festival (August 7 in Napa)
Go beyond Manischewitz to learn about Jewish vintners and try different traditional Jewish foods from the Ashkenazi, Sephardic, and Mizrahi communities. There will also be classes that will teach you how to braid challah, make sauerkraut, or take better food photos.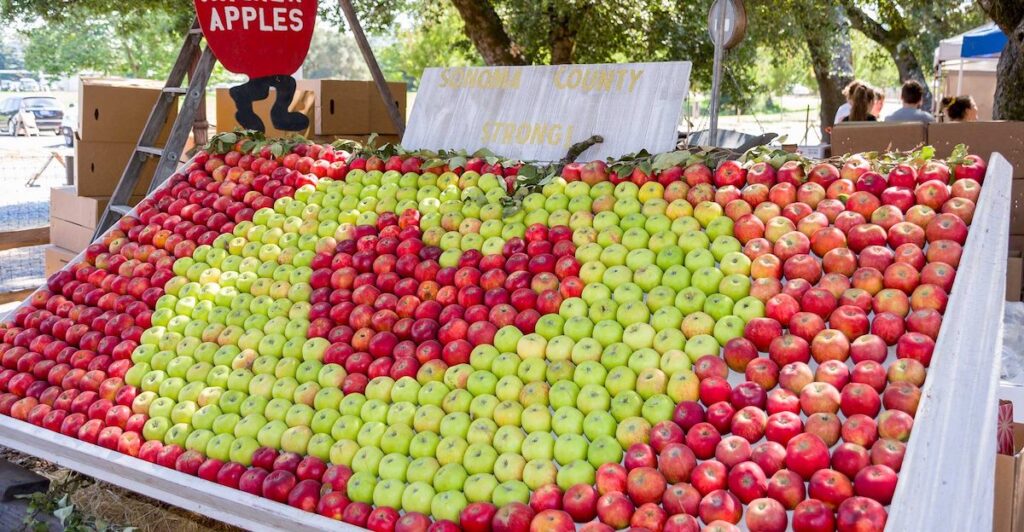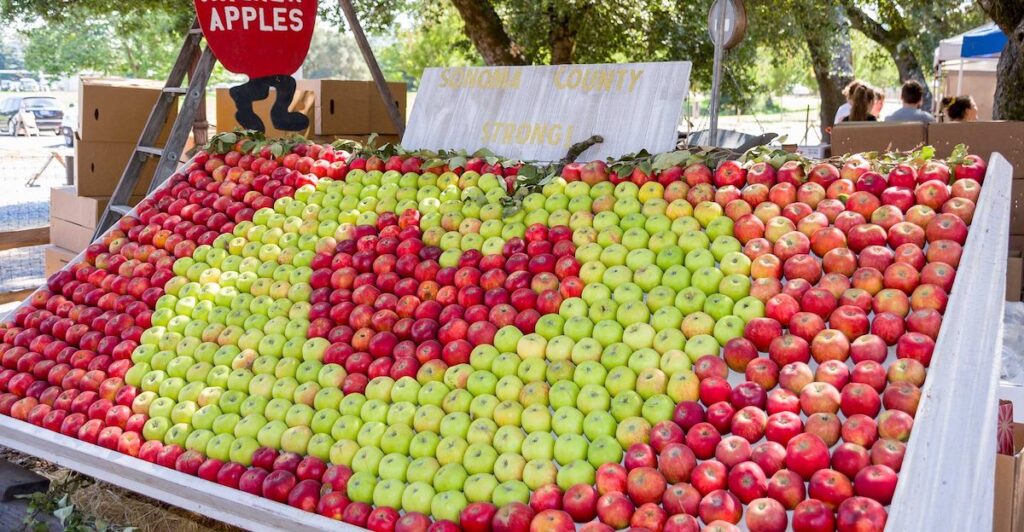 Gravenstein Apple Fair (August 13 in Sebastopol)
The Gravenstein apple is a precious Northern California resource that's in danger of going extinct, but don't let that stop you from drinking lots of apple cider and consuming as many as you can this August at the return of this fair, which supports independent farmers in Sonoma.
Assyrian Food Festival (Aug. 20-21 in San Jose)
Try a wide variety of Assyrian foods that are now more closely associated with the lands that this ancient Middle East civilization are now called, such as Iran, Iraq, Turkey, and Syria. And visit the website to see the earliest cookbook recorded in history, written in what was the city of Babylon.
2022 Bizerkeley Food Festival (September 4 in Berkeley)
Held in support of the Friends of Berkeley Animal Care Services, the Bizerkeley Food Festival sells and samples vegan food (including $5 plates), hard kombucha, and wine. Vendors are currently under wraps, but are expected to include Filipino vegan meals, soul food, pupusas, and desserts.
Armenian Food Festival (September 17-18 in San Francisco)
Finish your summer food event itinerary with the OG as the 65th (!) Armenian Food Festival returns to the Armenian Center Cultural Hall on Brotherhood Way. We're happy to see one of the traditions that makes San Francisco special is still here.
See more thought for food at Tamara's site California Eating.