With its episodes full of bed hopping, beat-downs, and big-budget clothing, primetime soap "Dynasty" was tailor-made for success in the over-the-top '80s.
Throughout the course of its nine-season run (1981-'89), ABC's answer to CBS's "Dallas" drew tens of millions of weekly viewers. The masses were gripped by the show's sordid storylines centering around the lavish lifestyles and bitter rivalries of Denver's two wealthiest dynasties: the Carringtons, overseen by Blake (John Forsythe) and his wife, Krystle (Linda Evans), and the Colbys, led by Blake's devious ex, Alexis (Joan Collins.)
The behind-the-scenes drama was just as juicy. Happily, original "Dynasty" stars Jack Coleman (who played Blake's sweet, openly-gay son Steven), Gordon Thomson (Blake's sinister spawn Adam), and John James (the "loving-but-unloved" Jeff Colby) are eager to tell the tales—and even perform a couple of musical numbers—at their new live stage show "Cocktails With the Carringtons," which comes to Feinstein's at The Nikko on September 7.
In advance of the show, I dished with Coleman (also known for his time on NBC's sci-fi series "Heroes") and Gordon Thomson (who most recently appeared opposite Brigitte Nielsen in the horror film The Experience) about their time on the famed soap, the infamous Rock Hudson-Linda Evans kiss, and the real-life blackmailing that could have been ripped straight from the pages of the soap's scripts, and which almost destroyed Thomson's career.
48 HILLS For people too young to know, how would you describe the '80s, the era in which "Dynasty" is set?
JACK COLEMAN The early '80s were "the everything days" because everything was going on and people didn't know about AIDS yet, or that cocaine was bad for you. Whatever you wanted to get into, you could do it. That's why "Dynasty" landed at the perfect spot in this era of conspicuous consumption.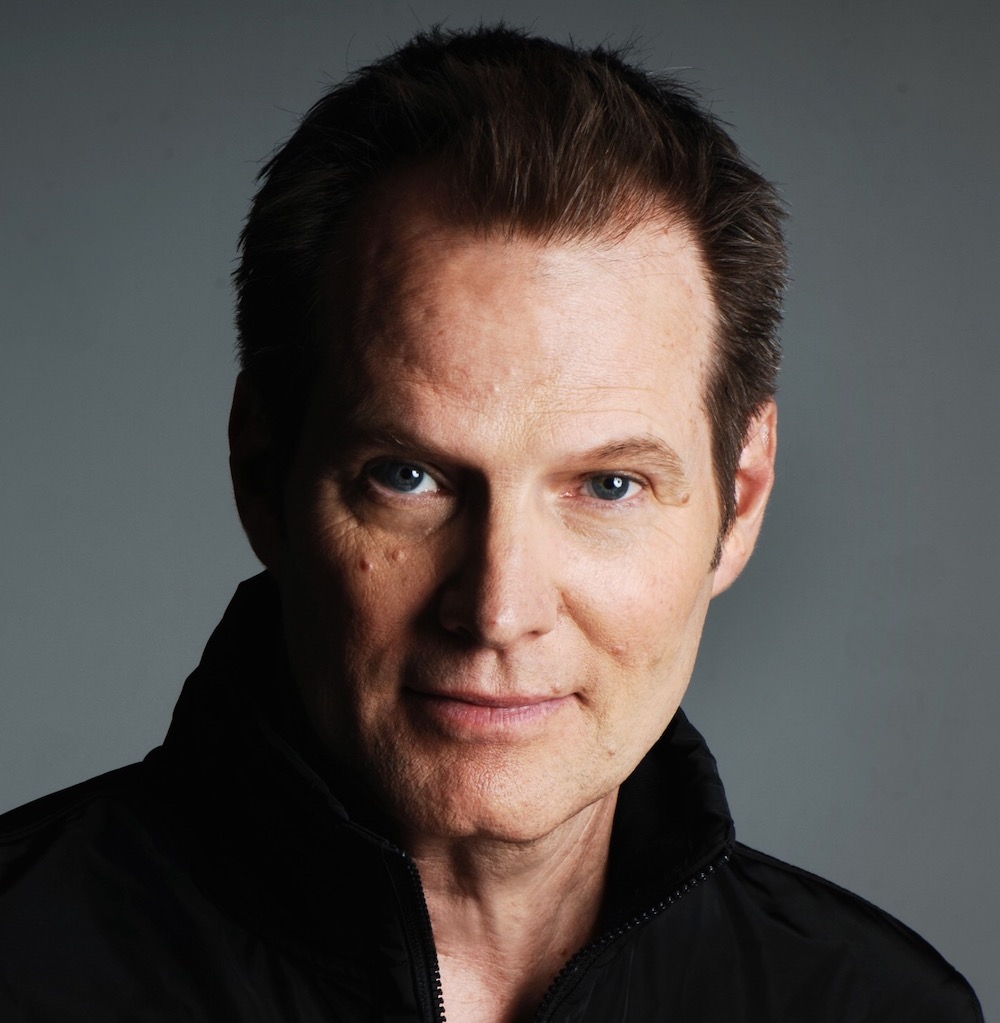 48 HILLS "Dynasty" started as a "Dallas" competitor. How would you say that "Dynasty" compared to "Dallas"?
JACK COLEMAN "Dallas" was groundbreaking. But "Dynasty" completely changed the look and feel of what a primetime soap could be.
Whereas "Dallas" was very much male-driven, "Dynasty" was more female-driven. Whereas J.R. was the alpha in "Dallas," I would say Alexis was the alpha in "Dynasty." And "Dynasty" had more emphasis on fashion, jewelry, and opulence. They spent the time and money to make it look like a million bucks, whereas "Dallas" did not look like a million bucks.
48 HILLS What would you say was the importance of "Dynasty" in its time, and what is it today?
JACK COLEMAN "Dynasty" sort of hit the sweet spot of Reaganism and conspicuous consumption at a time when money and opulence were starting to be worshipped worldwide. The show landed at the perfect time.
Now, the show's creators the Shapiros, producer Aaron Spelling, and ABC deserve a lot of credit for breaking ground, with Steven being the first openly-gay character and bringing in [Black actress] Diahann Carroll to play a Carrington on equal footing with Alexis and Blake in the power world. There were steps taken to move the needle. So, in many ways, it's a cultural touchstone. There is clearly some carryover and lasting importance to a show like this if all these years later, they remade it.
GORDON THOMSON The interest in "Dynasty" has maintained itself. It's extraordinary that people who weren't alive at the time have been turned on to the show.
"Dynasty" provided an hour a week away from any life pressures. Instead, we're going to spend time looking at very good-looking people who are very rich and screwed-up. It's a soap opera with a great big gilded frame around it. It's glamour. "Dynasty" was the last gasp of Old Hollywood before the internet and reality TV.
48 HILLS One of the things I find so fascinating is that Gordon, you're gay and played a straight character on the show and Jack, you're straight and played the gay character. Wouldn't it have made more sense to take on each other's roles?
GORDON THOMSON No. First of all, at that time, had I come out, it would have been professional suicide. And that has only very recently not been the case. Also, I'm an actor and the only parts available up until very recently were heterosexuals. Jack's an actor and he was so good at playing Steven. I think we're good at our jobs and had I played the part, my sexuality would have been revealed because of papers like the National Enquirer.
As a matter of fact, at one point a gay man I was seeing in those days platonically, who had connections to the National Enquirer, actually blackmailed me. That's the risk you ran in those days. We did have privacy, but you had to protect it very carefully.
Eventually, I was outed—five years ago in September—by somebody who had a crush on Adam Carrington when he was in his teens and became a journalist specializing in gay issues. Then he asked me out on a date, which I thought was a little creepy.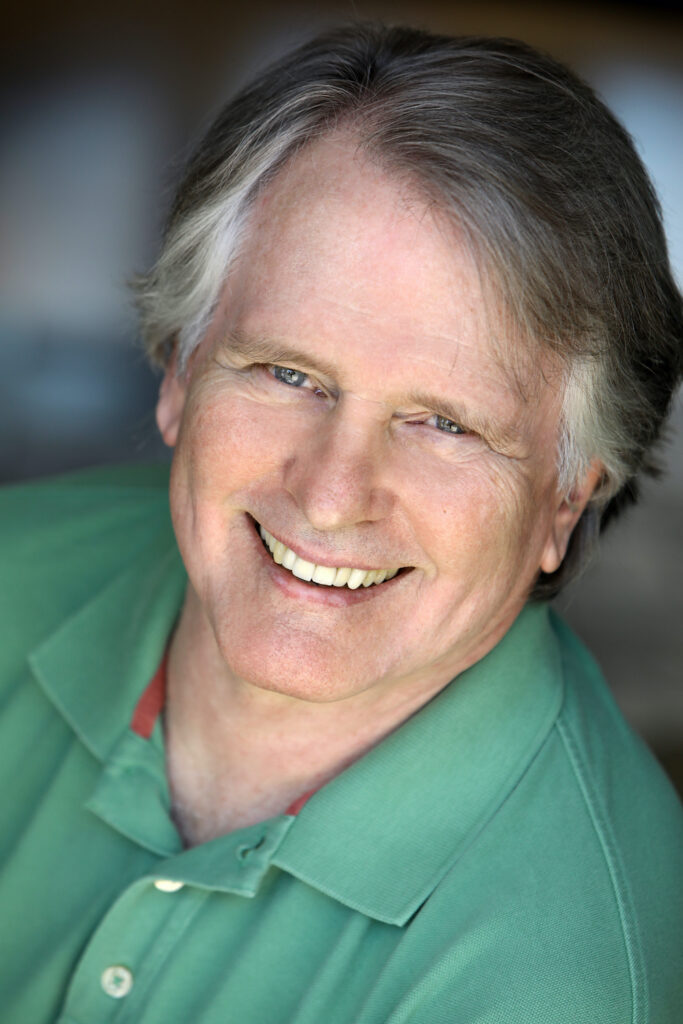 JACK COLEMAN You know, it's the question that I certainly get asked the most: Did you have any trepidation playing a gay part? I didn't, because I was never that insecure about my sexuality. And I've been doing theater my whole life, so I had met one or two gay people. I didn't have any hesitation about taking over the role.
I also was not entirely prepared for the weight of it, how important it was to so many people to see a gay character in a primetime drama, which had never happened before. Even though it was a fluffy show with catfights and shoulder pads, it was still very important to a lot of people.
48 HILLS Jack, did people question your sexuality because you were playing a gay character?
JACK COLEMAN I'm sure there was plenty of that going on that I wasn't necessarily privy to. But when I came off the show, I wasn't typecast as a gay character actor. It was more, "He's a primetime soap guy and maybe not what we're looking for." I'm sure lots of people thought I was gay, but I didn't feel the need to try to seduce their wife or their girlfriend to prove otherwise. I led my life and wasn't really worried about what people thought. I was happy and proud to play the part and just wasn't that concerned about if people had their doubts about me.
48 HILLS I know that Rock Hudson and Linda Evans' kiss on "Dynasty" was very controversial at the time because Hudson was HIV positive and little was known about transmission then. What was the mood like on set after the infamous peck?

JACK COLEMAN I would say it was a little bit of a tempest in a teapot as far as we were concerned because it did become a big deal in the press, but not on set and not among us—mostly because Linda was so unconcerned.
Linda is very spiritual. She's a deep thinker, a deep feeler. And she just said, "This is not my destiny to get this fatal disease because I kissed Rock Hudson." She said those words to me and that was all I needed. I didn't need anybody else to convince me that something horrible had happened and that the network and the show should be shut down.
48 HILLS Gordon, considering the fact that you were then in the closet, how did that scandal hit you, personally?
GORDON THOMSON I didn't think it was a scandal. I thought it was brave of Rock to take the job. He was very close to death. I think I heard he was scared when they asked him to kiss Linda. And in those days, no one knew how the virus spread. It was just a peck. I just thought, "Leave the poor man alone."
Anyway, I was impressed by his professionalism and appalled by the way he looked. We talk about this in the show as well.
Jack Freeman was a leading makeup man. Jack had worked with Rock, I think, on "McMillan & Wife." When he was in his prime, his makeup took 10 minutes. When he got to "Dynasty," Jack took an hour and a half to give him his makeup, and there's just so much makeup can do when your face is as ragged as Rock's was at the time.
48 HILLS So, of course, when most people think of "Dynasty," they think of Joan Collins. What was it like acting opposite her?
GORDON THOMSON Oh, it was a pleasure. Joan is somebody I have enormous respect for. Joan is a very good actress, I'm a good actor, and we were playing the two most interesting characters on "Dynasty," in my opinion. Adam was not limited by any moral consequences. He was an immoral individual and venial, as was Alexis. We just loved working together.
48 HILLS There were so many attractive actors of both genders on "Dynasty." Who were you most attracted to on set?
JACK COLEMAN Macro, all of them. Micro, I would say that Heather Locklear was at the top of that list. But I mean, it was also Pamela Bellwood, Kathleen Beller, and Linda Evans. Someone said, "You want to run off for a weekend with Linda?" I would have done that. I'm leaving out Emma Samms and Stephanie Beecham, whom I would have run away with for a weekend in Mexico in a second.
But I have to say that there was nothing; there was never any sort of messy spillover. It's not that I was above it. It just didn't happen. I didn't try to make it happen. For the most part, people were in committed relationships, myself included.
GORDON THOMSON Nobody. Really. Seriously. Gaydar exists, and I have never been seriously attracted to any man I knew was straight. It's a waste of energy.
Maxwell Caulfield is a very good-looking guy. Max's whole thing is his physical attraction, and he works it beautifully. He's very good at what he does. But no, I've talked to lots of people who have mentioned various members of the cast, both men and women, and I have to say: "No."
48 HILLS Did you ever watch the "Dynasty" reboot?
GORDON THOMSON Enough to say I thought it was absolute crap. I don't know what possessed the Shapiros to sell the rights to CW, but they did. The writing and production were awful.
What made "Dynasty" in its day was the way the show looked. It was the sets and the lighting, which were so beautifully-done. Well, the production values on the bits I saw of the new one were shit. The acting, with one exception, was appalling. The actress who played Fallon was very good, but Nicollette Sheridan, who wound up playing Alexis, was about as exciting as a water-soaked bagel. She was so boring. I've never been quoted in The New York Times before, except for this: "Gordon Thomson says it's an abomination." Well, it was.
48 HILLS What's special about bringing this show to San Francisco?
JACK COLEMAN Well, that's a question that sort of answers itself. I mean, we had a very strong gay following. I would say that the interest level in the show remains higher in places we've already played like Los Angeles and Palm Springs. Certainly, I would be looking to Key West and Provincetown and some of the other gay communities that might respond positively to this. I'm also very happy to go to Omaha and Des Moines and, you know, anywhere in the Midwest or any place interested in us. There are just a couple of natural landing points where we are first starting that make sense.
GORDON THOMSON I don't know San Francisco very well. But I think any city with Dykes on Bikes is sensational. It's the sexual freedom and sexual expression that the city's people are famous for. I hope they come to see us. I hope that we get the audience that we're counting on.
COCKTAILS WITH THE CARRINGTONS: A "DYNASTY" PARTY September 7, 7:30 pm, $65. Feinstein's at The Nikko, SF. Tickets and more info here.