You're reading Good Taste, a weekly menu of food fabulousness in the Bay Area. This week, we're highlighting our picks for food and drinks to check out at Outside Lands, which takes place in Golden Gate Park, August 5-7, as well as some strategies for maximizing your snacking potential.
I've attended Outside Lands every year since 2009, which was the second year of the festival, and it's been impressive to watch the food and beverage program get bigger and better each time. (The music is quite good, too.)
Getting the snacks you want can take a bit of strategy. Though there are seemingly endless choices, you'll still encounter lines at many booths by the late afternoon, so you may want to consider starting your day with your first choice of vendors in case it's harder to get them later. I've let whole festivals slip by without being able to get my Holy Grail items because I have ignored that advice in the past.
If it's not possible to arrive with time to eat in the daylight hours, note that the shortest lines tend to occur while acts are playing, because as soon as a set is finished, thousands of people will start thinking about food.
Heineken is a major presence at Outside Lands, and a beer is never far away if that's your vibe, but if you're looking for a different buzz to begin with, start in the cannabis area aka Grass Lands. If you want to be low and slow, you can crack open a Cann Blood Orange Cardamom soda (5mg), or go for more punch with a Heavy Hitters HVY Tonic Acapulco Gold (25mg).
It's helpful to consult the full Taste of the Bay Area lineup to see menu highlights from all the restaurants and vendors who are participating. But there will also be surprises that aren't listed on the website. For example, the Charles Chocolates booth, which I always hit up for some crucial hot chocolate in the fog, will be offering new churro tots with homemade chocolate and caramel sauces, but that's not listed on the website.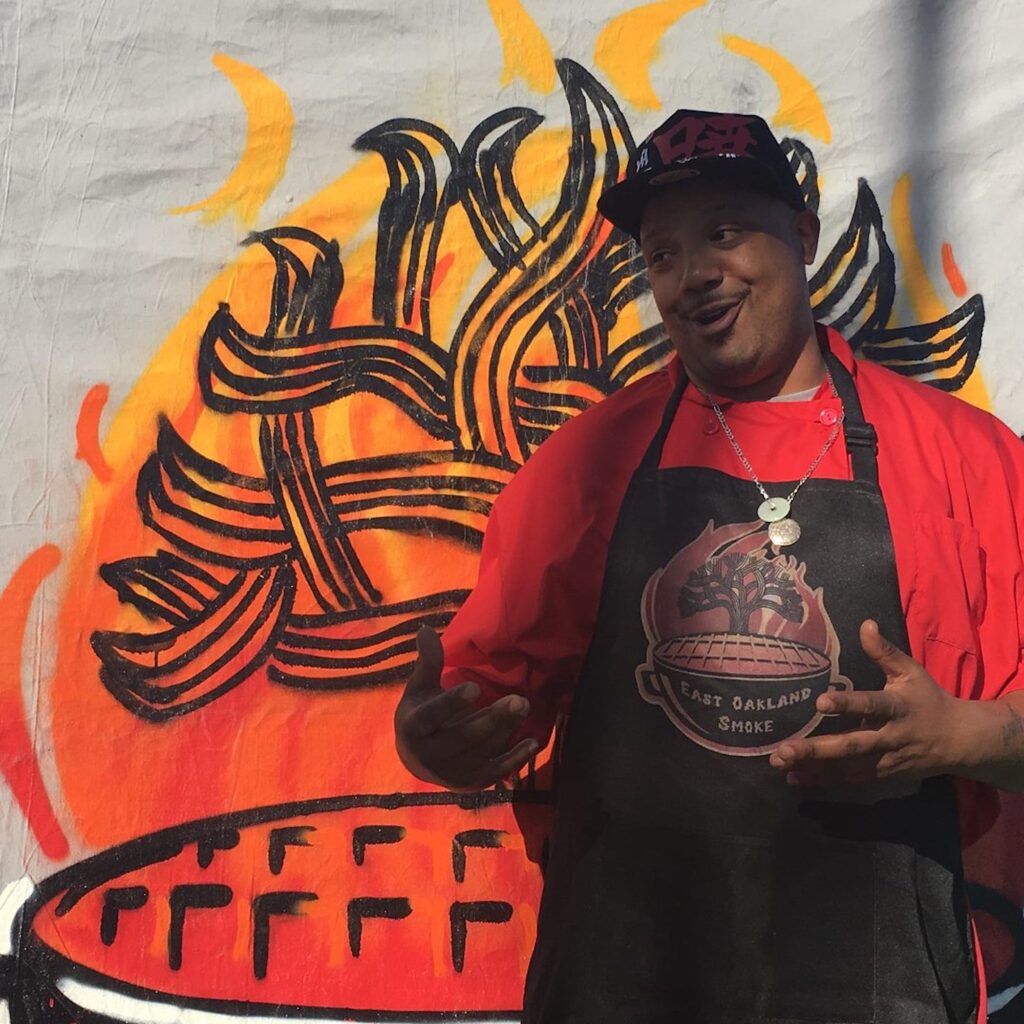 The new hit list
My first stops will likely be at some of the newer booths that will be popping this year, including Quik Dog, the hot dog venture from Mission bar Trick Dog that has veggie options; Temescal wine bar Daytrip, which is serving Parker House rolls with pork butt or tempeh; Fruitvale caterer MexiQ for smoked brisket, which I miss; Hi Felicia and Jo's Modern Thai, also from Oakland, for duck confit burritos and pork laab burgers, respectively.
I definitely want to check out Fish-GO-Tec from fancy SF restaurant Lord Stanley, because the words "crispy fish and chips" usually work with me. Muffuletta sandwiches by Sandy's, mac and cheese with Geechee prawns from The Bussdown and fry bread tacos by Wahpepah's Kitchen are also on my radar for early on in the festival, while I'm still standing.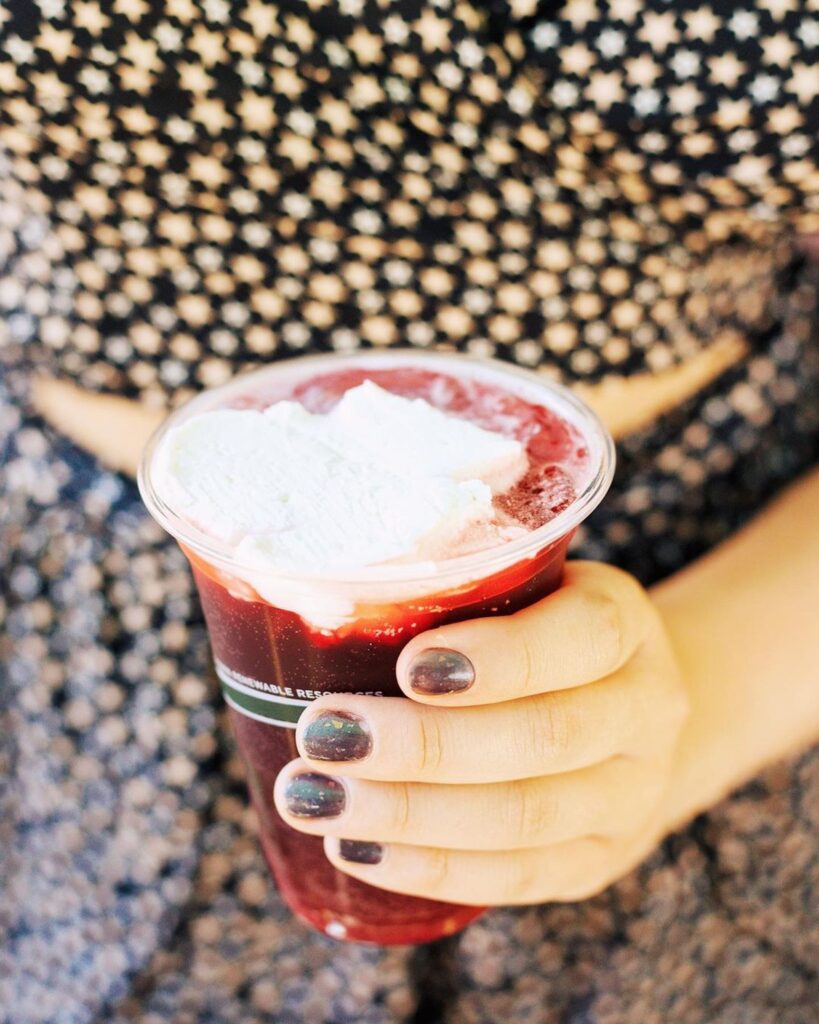 The caffeine scene
Maybe you don't want to start your day with a liquid downer—there's going to be a good caffeine scene for people who prefer pep. You'll get bang for your buck with a Vietnamese iced coffee from Bodega, a Vietnamese restaurant in the Tenderloin that I recently visited and will be covering in this column in a few weeks. Lady Falcon Coffee Club is offering Pink Crush, an iced combo of Cascara (dried coffee cherry skin) and hibiscus tea.
Little Sweet has black sugar boba milk tea and Bloomstock will be pouring horchata cold brew. If it's not iced coffee weather for you, you'll find mocha lattes at Johnny Doughnuts, cafe con leche at Abanico Coffee Roasters, and flavored lattes at Rocko's Ice Cream Tacos, one of the great local ice cream taco purveyors we talked about last week amidst the panic of the Choco Taco being discontinued.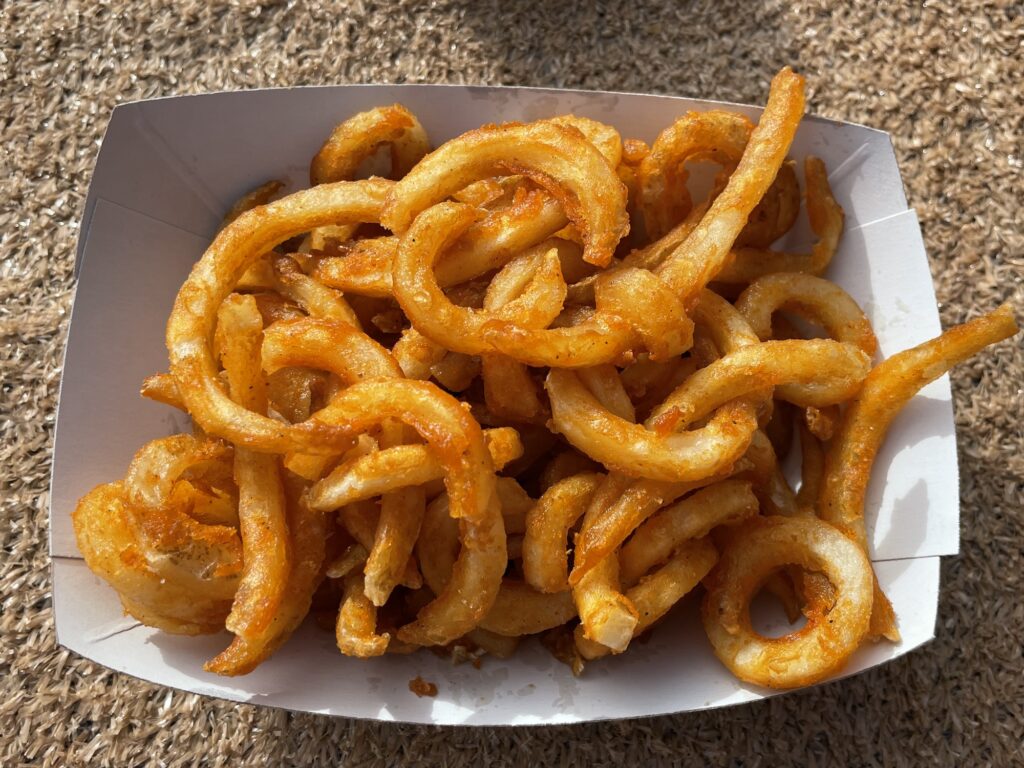 The fries
Maybe you just feel like some fries at the festival — if that's the case, there are going to be plenty of options everywhere you turn. Versions that are probably going to hit the spot out there besides the aforementioned Quik Dog include beef tallow curly fries by Smish Smash, pulled pork fries from Austronesia, Korean BBQ or vegetarian mushroom Kamikaze fries by KoJa Kitchen, Mamahuhu's mapo tofu fries, chorizo dirty fries from Son's Addition, adobo french fries by The Lumpia Company, and good 'ol garlic fries from Precita Park Cafe.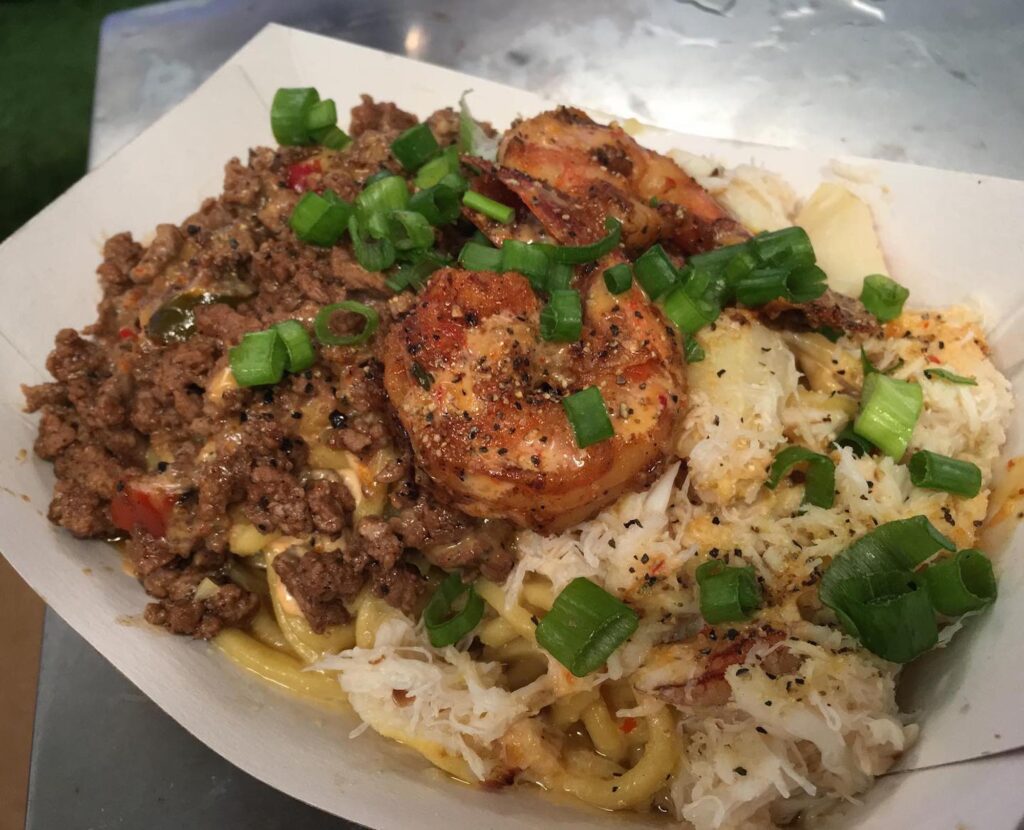 The classics
Though I'm well-researched on a lot of the dishes that could now be considered Outside Lands classics, I like to still get them and see if they're still awesome. This year, that list for me includes quesabirria tacos from Richmond's El Garage, which I've been following since it started in an actual garage; pork lumpia and carioca rice donuts by Abacá; a lobster roll from Woodhouse Fish Co., though the restaurant will only be in the VIP area this year; an ice cream float by Humphry Slocombe; and Creole surf and turf garlic noodles from Oakland's Chef Smelly, though I'll probably save that high ticket item as my Sunday night closing meal so that I don't vampire breathe on anyone.
However you snack, have fun—if you post any food pictures on Instagram, tag me @california.eating so I can see what you consumed!
Keep the food fest rocking at Tamara's site California Eating.