A proposal that would allow the SF police to use private cameras to spy on residents in real time comes before the full Board of Supes Tuesday/20.
The measure, sponsored by the mayor, cleared the Rules Committee 2-1 last week, with Sup. Connie Chan in opposition. Sups. Aaron Peskin and Rafael Mandelman voted in favor.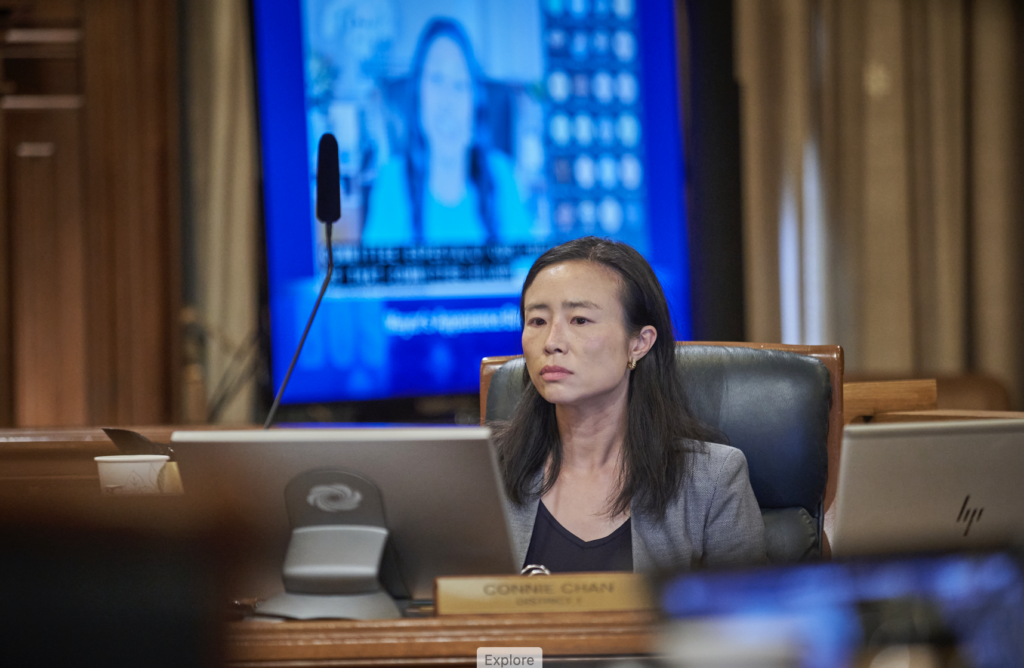 Unless those two change their minds, the mayor needs only four more board members to put the policy in place.
It's strongly opposed by many civil-liberties advocates, who say that warrantless video surveillance is a threat to privacy. The cops say that's not a big concern since any use of private camera footage would have to be approved by a captain—as if a police captain is going to turn down this sort of request.
That meeting starts at 2pm.
Conditional-use requirements for housing are the bane of the Yimby world. When conditional use is required, the Planning Commission has to approve a project, even if it otherwise meets zoning codes. That, critics say, can add unnecessary delays to projects.
But Sups. Aaron Peskin and Connie Chan are proposing a new conditional-use rule that will be hard for anyone to oppose: They want to require those special hearings for any project in some parts of town that doesn't maximize the density of housing.
The idea is to make it harder for very rich people to build giant single-family homes where a multi-unit project could work instead.
The measure also continues limits on the demolition of any structure that includes multiple flats. It will also be at the full board.
The Rules Committee takes up a string of mayoral appointments Monday/19, including filling a vacant seat on the Planning Commission. Breed's nominee for the crucial swing-vote seat is Derek Braun, who works as a consultant in the East Bay and as far as I can tell, has no record at all of any land-use work or advocacy in San Francisco.
He doesn't have much of any history of community activism, and it's not clear why Breed is nominating him.
We may get a bit more of a clue when he testifies at the committee. That meeting starts at 10am.