The old saying is that one can never go home again, but I've taken a lot of comfort in the ability to return to some of the theatre venues that I regularly frequented in the pre-pandemic era. It can be disheartening when some of them—most notably, EXIT Theatre—have either closed or are in the process of doing so. But it's just as encouraging when venues like The Marsh do everything in their power to keep staff, performers, and patrons safe during this still-ongoing pandemic. For what is home, if not a safe space?
Home and family are foremost on the mind of veteran solo performer Brian Copeland. It's certainly come up in his acclaimed shows Not a Genuine Black Man and The Waiting Period, but Grandma & Me: An Ode to Single Parents (through November 19 at The Marsh SF) puts his relatives front-and-center. In fact, I was seated amongst them for the opening performance, along with his siblings, his kids (who helped produce the show), and a former school principal who, as we learn in the show, provided a lifeline of empathy for Brian at a crucial time in his life.
Incidentally, the show opened on what would have been his grandmother's 80th birthday. As a young man, he recalls a foreboding incident in which his mother makes the grandmother swear to keep Brian and his siblings together, should she die first. In 1979, Mom passes away, but Grandma, whose "superpower" is that "she never cried," is a good as her word.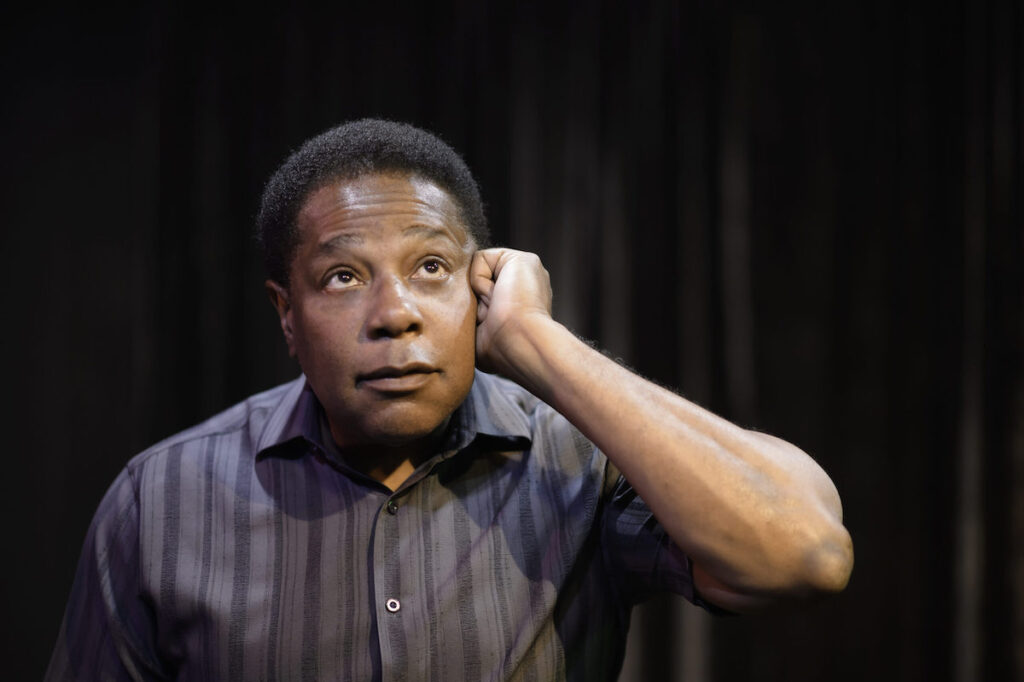 Copeland's story of being raised by his grandmother, in which the teenage Brian intentionally comes off a petulant little shit, is juxtaposed with that of a newly divorced Copeland suddenly becoming a single father dealing with a petulant teenage shit from the opposite angle. As if that weren't enough, counselors advise Brian to not add any undue stress to his kids' lives as they process their parents' separation—a task made no easier by the events of a certain September morning in 2001. Between all of this comes anecdotes of a nerdy kid trying to save up for his first car, shattered perceptions about one's biological parentage, and the realization of raising Black kids in a white world.
Grandma & Me is simultaneously a memoir as well as the anecdotal equivalent to a peer review: it's only once Brian has himself been through the obstacle course of single parenthood that he's truly able to understand how horrible he was to his grandmother when she, living on a fixed income, bent over backwards to keep a roof over the family's head. That he diverted from her path and spared the proverbial rod shows there's no easy way to avoid the inevitable accusations of parental favoritism or hair-pulling frustration that comes with the non-paying job of parenting.
Over the course of two hours (with one intermission), Copeland's story occasionally veers into rote sitcom territory, like wondering why angry parents use a kid's middle name "like they're presidential assassins," but his sincerity carries even the drab moments and digressions, such as a double-date gone… wrong? The parallels between his and his grandmother's styles don't always sync narratively, but one believes in his gratitude toward the woman who raised him and the love for the kids he's raised.
Even with two large Homedics 5-in-1 TotalCleans running at all times, the ventilation at the Marsh's mainstage could only do so much in a full house. (Aranet4 readings topped 1,560ppm.) Thankfully, vaccines are required for all Marsh locations and masks must be worn at all times.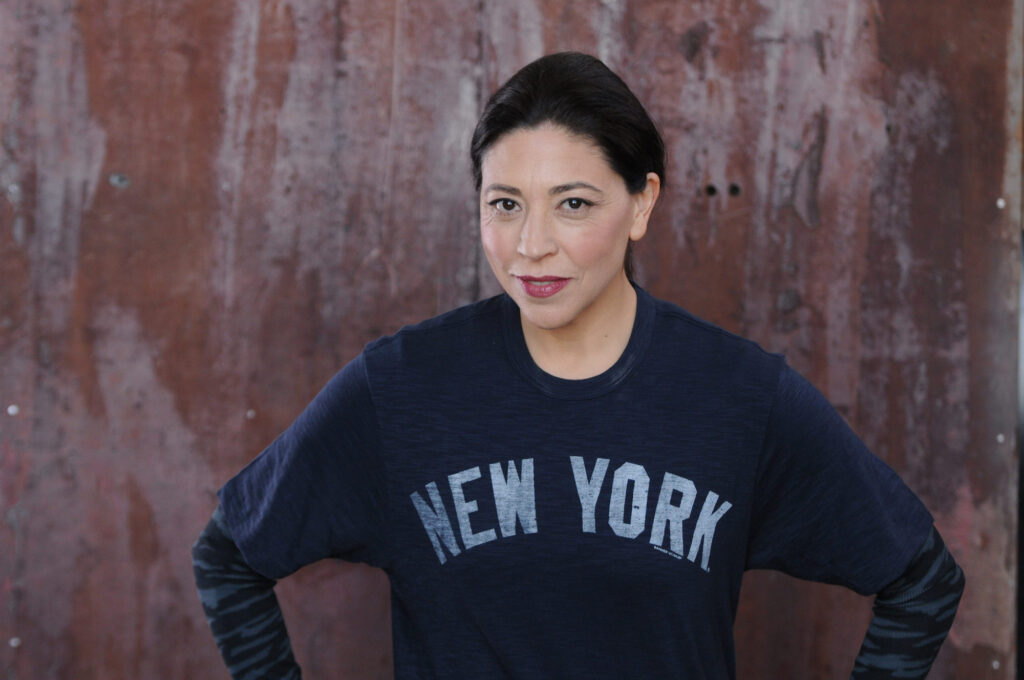 When I attended the opening of Tina D'Elia's Overlooked Latinas (through October 29 at The Marsh SF) in the studio above, I didn't see an air purifier, but I did spot a tall fan that ran the entire 75-min. show, and there seemed to be open windows behind the curtains. As such, my Aranet4's readings never got any higher than 586ppm.
D'Elia, a renowned stage performer and professional casting director for Bay Area film and TV, has been working on her "queer telenovela farce" in one form or another since before 2019, even doing more rewrites in the lead-up to this production. Those earlier versions reportedly drew more explicit attention to being Latinx around the 2016 election, with later versions set before or after the 2020 election. That appears to have disappeared from the version now playing at the SF Marsh.
This one still revolves around lesbian TV producer Angel Torres and her mousy assistant Carla. The two pitch a new show to Jackie Mason-esque NBC exec Mr. Moskovitz: a dramatization of groundbreaking Latinx performers whose careers were destroyed by McCarthyism. Moskovitz is into it, but wants a Rita Hayworth before he greenlights the pilot. The only person that comes to mind is Angel's Hayworth-impersonating ex, Carmelita, a casting decision that doesn't sit well with Angel's wife, Lena (a Black woman named after Lena Horne, but who acts like Blanche Devereaux). And things don't get any easier when Lena decides that now is the time for her and Angel to have a baby. Toss in a melodramatic actor named after Ramón Novarro and you have a pilot shoot where the wackiest things happen off-camera.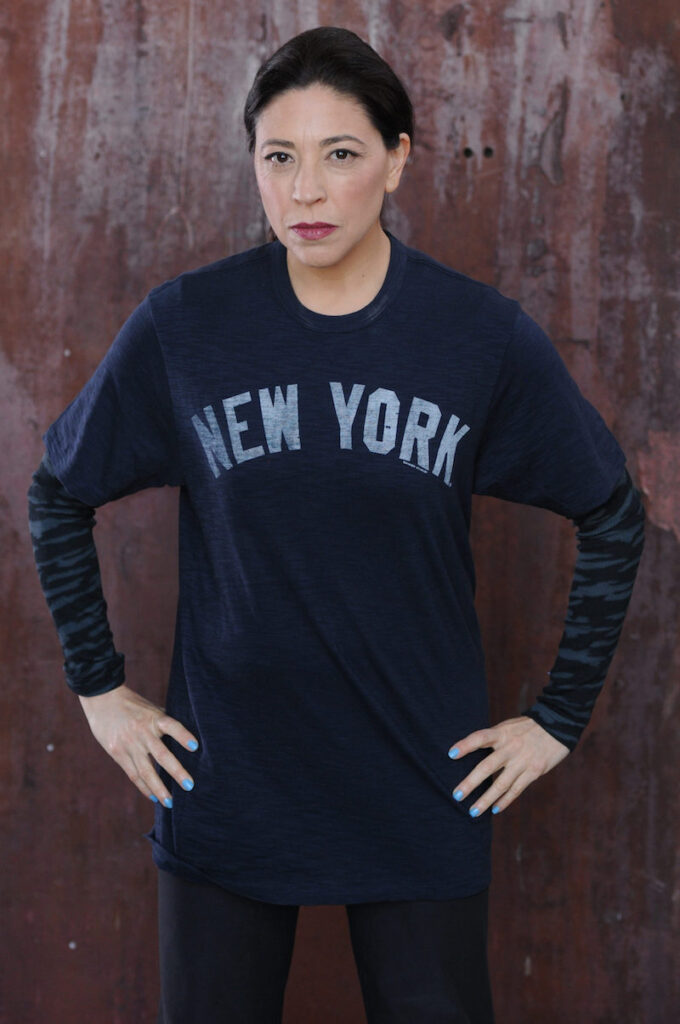 The biggest drawback from Overlooked Latinas is how apparent the rewrites are. When scenes feature the late Latinx actors (Lupe Vélez, Dolores del Río, Rosaura Revueltas) making direct-to-audience soliloquys about McCarthy screwing them over, one can see clear traces of a story that made parallels with the last POTUS turning DACA into a shit show (something also covered in another recent Marsh show). Perhaps in a longer story those parallels would be clearer, but I'm hard-pressed to remember any discussion of contemporary politics in this version. What's more, the story shoves so many plot threads into its hour-plus runtime that the abrupt ending feels more like a secondary thought than an apt conclusion.
Then again, it's worth noting that those kinds of things are standard for telenovelas, which brings up the play's biggest strength: D'Elia herself. Under the direction of longtime collaborator Mary Guzmán, there's clearly joy being had at inhabiting so many characters. Plus, the "freedom" of choosing the telenovela genre allows them to be played as big as possible to better distinguish them. Watching D'Elia seduce, fight with, and even spy on herself is worth the hour spent watching her do it.
Both Grandma & Me and Overlooked Latinas are representative of Marsh veterans feeling themselves in their element. After 2 and a half years of practicing their craft in their own homes (or online, via MarshStream), it's clear how much they feed off the energy of a live audience—something that changes the whole dynamic of a solo show. Both shows are imperfect, emotional, absurd, and empathetic. In other words, they're the sorts of stories that work best with an audience.
GRANDMA & ME runs through November 19 (tickets and info here) and OVERLOOKED LATINAS runs through October 29 (tickets and info here), both at The Marsh, SF.