The classic neo-liberal Chronicle headline reads like this:
"Exclusive: Another company leaves S.F., blaming 'the most onerous regulations' in the world"
If San Francisco City Hall had a Department of the Nonsensical, it would be a very robust agency touching all corners of local government.

It would surely have a hand in the way the city treats its businesses. Overly punitive fines. Confusing regulations. Lack of clear communication. The message that you're lucky to be doing business in San Francisco, so suck it up.

These are among the reasons cited as San Francisco learned it's losing another innovative company, this one focused on the crucial task of getting people out of their cars and onto other modes of transportation as climate changes worsens and our streets feel like one huge traffic jam … I can't help but picture Bird executives scooting over the Golden Gate Bridge, flipping the bird at the city behind them.
It's just such a clear example of the daily paper creating a media narrative about San Francisco as the city that is incompetent, too harsh on businesses, too obsessed with regulations … you could write a handbook on how to attack progressives with just a few Heather Knight columns.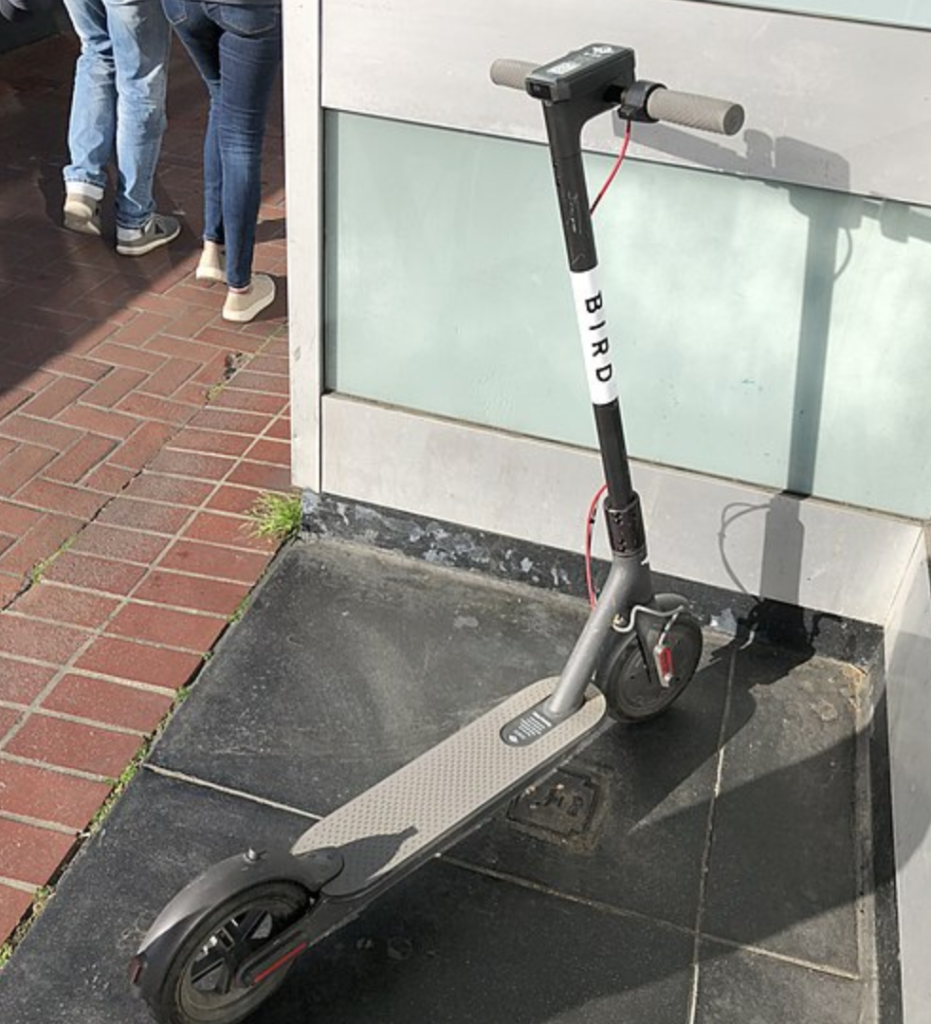 Poor Bird. They tried so hard to do the right thing, and get people out of their cars. They just wanted to rent scooters out; what could be wrong with that? And the horrible anti-business folks at City Hall were so mean that they had to leave town.
But see, there's another side to this story, one that as far as I can tell, Knight didn't pursue.
Both NBC news and the Examiner contacted Sup. Aaron Peskin, who isn't hard to reach, and who has long been a critic of tech companies coming into town, breaking the law, and then asking for forgiveness later. Or not even.
Peskin told me Knight never called him.
From the Ex:
The Examiner: What was your reaction last week when you found out that Bird was pulling out of the city?

Peskin: What was my reaction? Not to sound sarcastic, but my reaction was that they came in as a classless, high-handed, bull-in-a-china-shop organization and left in the same way that they came in: Immature, incompetent and, as I said the other day, I don't think anybody had their feelings hurt when this bird flew the coop. … There were no conversations with the Board of Supervisors. Bird chose to deploy thousands of scooters for hire in San Francisco in the spring of 2018 without a permit to operate, which they did because they wanted to occupy the field, and local laws be damned. And then they only communicated with the San Francisco MTA and the Board of Supervisors and the mayor through press releases, most of which, by the way, were factually inaccurate.

I've never seen a corporate actor behave in such an irresponsible, consistently irresponsible fashion. … The guy who started Bird came out of a scorched-earth, Travis Kalanick school of "Don't ask for permission, ask for forgiveness."

Actually, don't ask for forgiveness or permission.
Peskin made clear to the Ex, as he has made clear to me many times, that he's not against the idea of motorized scooters. But there have to be regulations, particularly when people are getting badly hurt. The head of the Mayor's Office on Disability was struck and seriously injured by someone riding a scooter on the sidewalk.
In fact, the big problem is not that the city was too tough on Bird, but that it's been too lax on all of these companies:
[Sup. Shamann] Walton asked Joel Ramos, the local government affairs manager for the SFMTA, why the scooter companies aren't using that technology to keep riders off the sidewalk. Ramos said we "have asked them to employ it … within the current permit structure."

Walton: "Why are we asking and not demanding?"

Ramos: "There are terms of the contract we are trying to respect."

And there you get the essence of the fundamental problem of how the executive leadership of San Francisco deals with new technology. Give the companies permission now, and worry about the impact later.
The existing permits don't require the companies to keep scooters off the sidewalks; oh well, that's the deal the MTA cut, so the peds need to be ready to get out of the way.
But that doesn't fit with the Chron's narrative, that this far-too-liberal city is far too tough on these poor well-funded tech companies that refuse to follow even basic rules.
This is how bad media narratives get started, and how they turn into bad public policy.
(Oh and by the way: I always reach out to Knight when I write stories critical of her. She never, ever, once has responded. That's typical of the Chron these days. The former editor, Audrey Cooper, always took my calls and answered my emails; she apparently agreed that the local daily should be transparent and accountable. The current editor, Emilio Garcia-Ruiz, ignores my outreach, and that has trickled down to the staff.)