Finally, Sundance and Slamdance film festivals were back with in-person screening in Park City, Utah for the first time in three years! Watching 35 films in 10 days beneath the towering Aspen and Douglas firs of the Wasatch mountains was an experience as powerful as the films themselves.
Here are my spoiler-free top picks from this year's (39th!) Sundance Film Festival. Write these titles down in your diary and hang the list on your refrigerator, as many of these obscure revelations may have extremely small releases in the coming year. You can check out my faves from Slamdance here.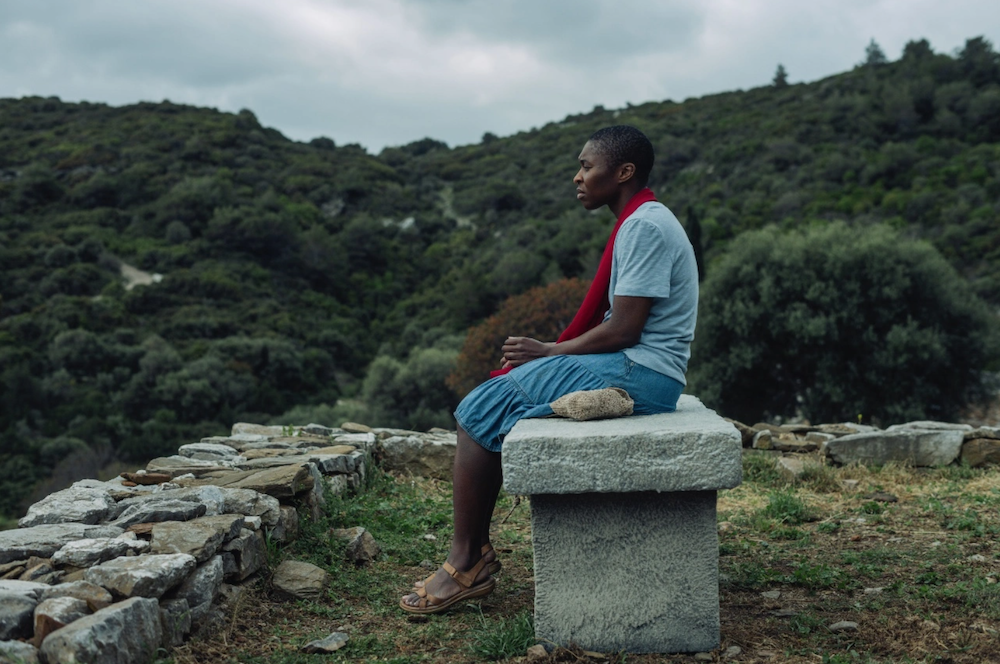 1. Drift (Anthony Chen, France/UK/Greece)
Cynthia Erivo (of Stephen King's stunning HBO series The Outsider), once again delivers a revelatory performance in the most poetically profound film at this year's Sundance Film Festival. The plot follows Jacqueline, a completely penniless Liberian refugee who has self-exiled to a Greek island and survives by selling massages to wealthy tourists. As she forms a surprising friendship with an aimless tour guide, empathetically played by the always-thoughtful Alia Shawkat, audiences will need to brace themselves for the unraveling of Jacqueline's extreme trauma.
This particularly polarizing adaptation of Alexander Maksik's novel A Marker To Measure Drift is heightened immensely by the cinematography of Crystel Fournier, who also shot director Céline Sciamma's (Portrait of a Lady on Fire) stunning first three features: Water Lilies (2007), Tomboy (2011), and Girlhood (2014).

Singaporean director Anthony Chen (whose 2013 debut feature Ilo Ilo still haunts me, 10 years after its release) has made a daring film that should have critics and audiences discussing its choices all the way up to the awards season. That is, if a distributor is daring enough to release this film Stateside. Currently unavailable on streaming services.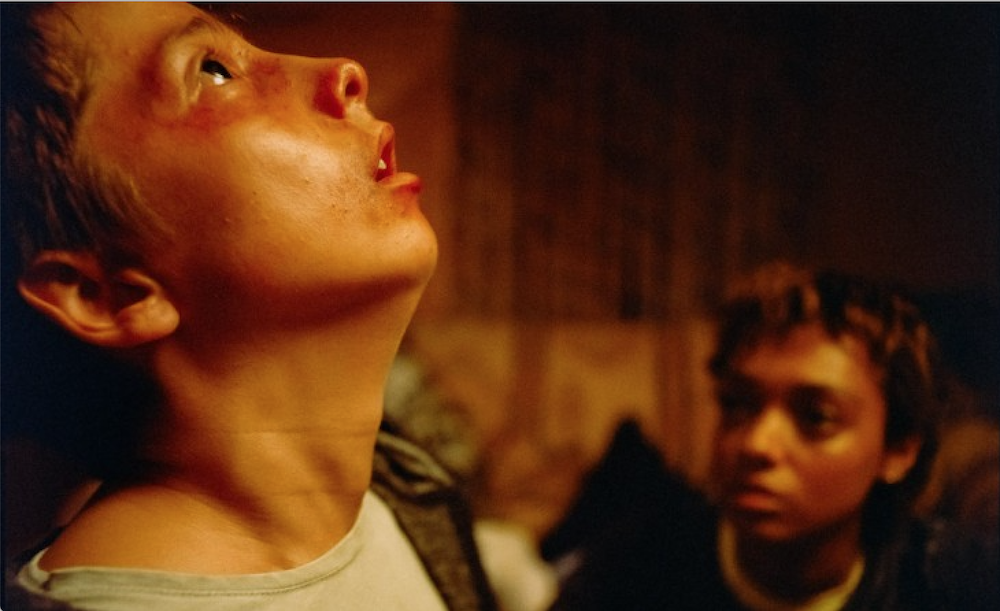 2. Talk To Me (Danny and Michael Philippou, Australia)
This terrifying new A24 horror flick follows a group of teenagers who discover how to conjure spirits by using an ancient embalmed hand. As the friends become addicted to allowing spirits to possess their bodies, this passage to other worlds starts to splinter their realities.
Newcomers Sophie Wilde and Joe Bird are extraordinary in this existential new Australian gem, which feels like a missing link between William Friedkin's The Exorcist (1973), Ari Aster's Hereditary (2018) and even a bit of Sam Raimi's still-underrated Drag Me To Hell (2009.)
What is most intriguing is how Talk To Me's directors have firmly grounded its story within the real world, while infusing it with believable supernatural scares. Some viewers will already be familiar with twin directors Danny and Michael Philippou thanks to their creation of RackaRacka. Their Australian YouTube channel is known for its intense online videos that often feature appearances by Ronald McDonald as a "high-pitched speaking, psychopathic killer clown." A24 is set to release the film later this year.
3. Infinity Pool (Brandon Cronenberg, Canada)
This possibly controversial odyssey follows a couple's unraveling during a vacation to the fictional seaside country of Li Tolqa. Following a fatal accident that exposes a perverse underside to the resort as a tourist trap, director Brandon Cronenberg delivers a ferociously sexual and recklessly violent holiday.
Infinity Pool is punctuated by yet another diabolically deranged performance by Mia Goth, hot off the heels of her heavenly-horrific handiwork in Ti West's Pearl and X (2022.) Alexander Skarsgård and Cleopatra Coleman are also wonderfully suited as a troublingly naïve, fish-out-of-water duo who get caught in this wild web of madness.
With each film, Brandon Cronenberg is getting closer to finding his own unique voice—see Possessor (2020) and Antiviral (2012.) In my opinion, Infinity Pool is the best of the bunch.
Perhaps the biggest surprise at the film's Sundance midnight premiere was that its unrated NC-17 cut was screened, as opposed to the R-rated version released in theaters this past week. According to the director, both cuts have the same running time, though each have their own "interesting shots" that do not appear in the other version. Cronenberg did state that there is a plan to release the NC-17 cut in the future. This film's R-rated version is distributed by NEON, and is available to stream on many services.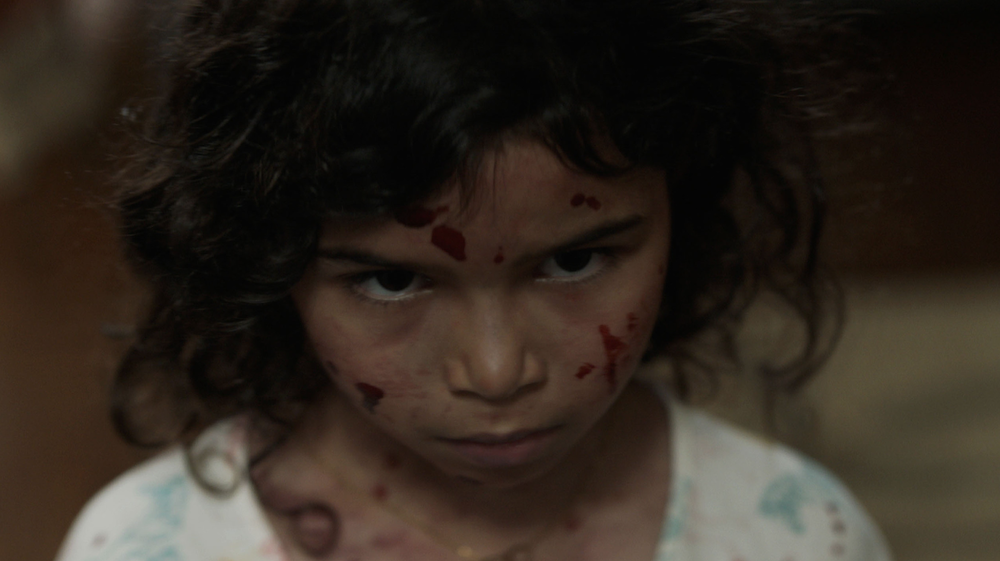 4. birth/rebirth (Laura Moss, US)
Another tasty midnight treat was Laura Moss' delirious twist on Mary Shelley's Frankenstein. In this present-day update of the classic tale, veteran character actor Marin Ireland gives an incomparable performance as a childless morgue technician who is desperate to find a way to reanimate dead bodies. Her dangerously macabre compulsion unexpectedly leads her to a devastated single mother, performed with grisly gusto by Judy Reyes (of last year's Smile.)
Director Moss bravely commands this raucous, queasy body-horror curiosity and provokes contemporary conversations regarding female autonomy and bodily rights. One of the Park City audience members sitting next to me kept holding up her scarf to her eyes during some of the film's most gruesome sequences. Upon leaving the theater at close to 2:00am, I found myself thinking about how a sequel would be able to take things even further. Keep your eyes out … Shudder will release the film later this year.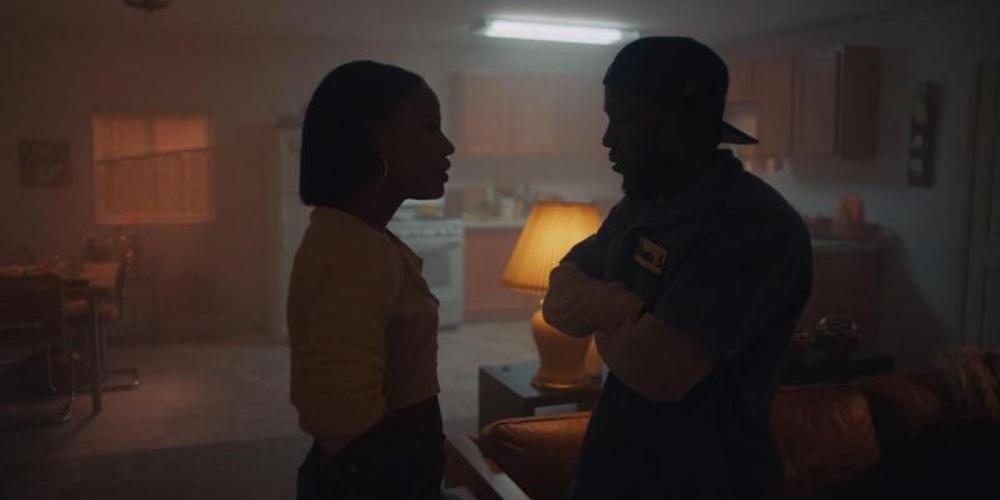 5. Earth Mama (Savanah Leaf, US)
This beautifully understated debut feature by Savanah Leaf was immediately picked up by A24 and has been impossible for me to shake since watching it weeks ago. Earth Mama showcases fully convincing performances by an array of important character-actors, but the film's haunting pulse belongs to its leading performer, Bay Area hip hop artist Tia Nomore. The newcomer portrays a pregnant single mother in Oakland attempting to stay afloat and reconnect with her two children in foster care.
Director Leaf (who competed on the UK volleyball team in the 2012 Olympics) confidently allows her actors to quietly internalize their character's numerous struggles. Sharon Duncan Brewster (of Denis Villeneuve's Dune), Dominic Fike (who plays Elliot in Sam Levinson's "Euphoria"), and Bokeem Woodbine (who was astounding as the ruthless command instructor in Elegance Bratton's underrated The Inspection) all deliver full-grown, neo-realist performances.
Sporting spectacular camerawork by cinematographer Jody Lee Lipes (Manchester By the Sea, Martha Marci May Marlene) and a melancholic soundtrack by the beguiling Kelsey Lu, I can't find a single element of the film that doesn't resonate with me. As we wait for a wider release of the film, take a look at the stunning 29-minute documentary upon which Earth Mama is based, entitled The Heart Still Hums (2021), co-directed by Leaf and the remarkably promising new actor Taylor Russell (Bones and All, Waves). A24 will release the film later this year.