As one storm after the other barrels toward the city, residents are still living amid the wind and flood damage wrought by earlier bouts of severe weather. If storms of this frequency are indeed our future, it begs the question: Can San Francisco meet the effects of climate change proactively instead of reactively?
The recent San Francisco Climate Action Plan attempts to be proactive in many ways, but leans more towards the reactive. I'm not trying to knock the CAP. In many ways, it's very comprehensive, and, one might say, directly answers the question. It's a document created with much important input from some of the city's best experts to recommend next steps on identified focuses to stem the effects of climate change.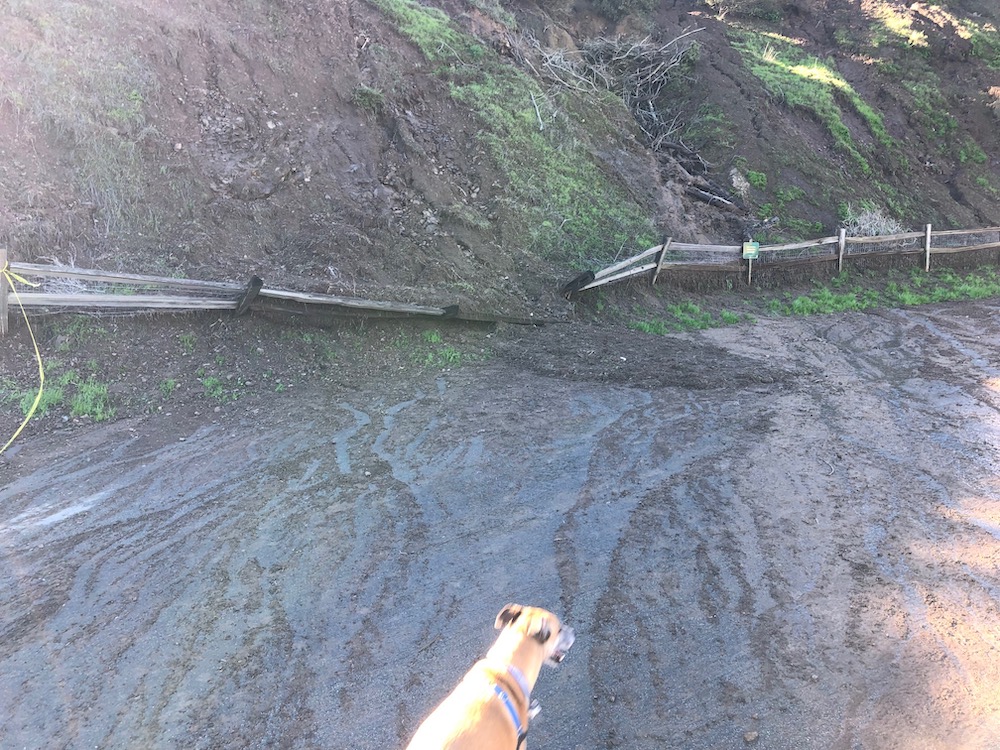 However, as with all documents of this nature, some focuses are prioritized over others—and the biggest focus pertains to San Francisco's biggest issue: housing.
Housing is the dog whistle of just about every constituency and special interest, and the CAP is pretty lopsided on this point. It reflects edicts from both Sacramento and City Hall that we build with unfettered urgency, green-lighting upzoning, and erecting highrises wherever the conditions will allow.
It's in that last piece that implementation isn't so clear, and perpetuates important issues such as housing as existing in siloes instead of connected to equally important environmental issues.
Ignoring the seismic implications—which is like telling a Californian to ignore the sun—there are everyday infrastructural roadblocks, such as our antiquated sewer system. As San Francisco and surrounding counties prepare for extraordinary new residential development—rising to the call of these state and regional housing mandates—a proactive approach means integrating that development with an awareness of waterways, floodplains, and the city's capacity to triage the effects of climate change.
During and after early January's atmospheric rivers—as multiple publications including this one pointed out—our sewer system is a now-rare combined system that serves as a way to sluice both rainwater and waste water through treatment and out to the ocean as quickly as possible. By design, it's supposed to shoot out raw sewage during heavy rains. The only problem is, with sea level rise, that will start backwashing into our living rooms with increasing regularity instead of "simply" polluting the bay.
Despite a decidedly smaller section of the CAP pointing to the identification of habitat restoration, daylighting, and hardscape removal as a way out of this mire, the most immediate recommended course of action is to enlarge this sluicing system in areas like the Mission and Soma, completely ignoring the fact that the Bay will send it all right back.
So how could we alternatively change this cyclical flooding? In a way, by turning back the clock.
Recently, SFGate posited that the city's native waterways no longer exist underneath the city's hardscape. The article, Here's Why the Mission in San Francisco is prone to flooding, even quotes local hydrology expert Joel Pomerance to squash locals' dreams of riparian flows just underneath the surface, albeit in an oversimplified way I felt did Joel a bit of a disservice.
While it's true that these creeks and estuaries don't exist in ways we would recognize, their flows are still partially or fully culverted and mix with our own cumulative discharge on the daily.
What's more, anyone who grew up in this state with the specter of 20-, 50- and 100-year floods could tell you that when it comes to water, the rule is that it follows the path of least resistance. Whether that erstwhile creek or lagoon is there or not, come rain time, it'll pool up just as it did when the place was covered in willows and Grizzlies. This goes double when you have an overloaded sewer/storm drain system experiencing infrastructural reflux.
For all its progressive cred, San Francisco still defaults to the same approach as more conservative jurisdictions when it comes to water: If it's somewhere you don't want it, cover it in concrete. And if there isn't any where you do want it, divert and impound it, endangered species and eroding coastline be damned.
As strange a place as our current confluence of shit and hydrology puts us, the way out may simply be to adjust how we see our city: not as a canvas for parking spaces and real estate, but as an ecosystem that needs repair before it kills us.
This path can be just as intersectional as the CAP would like it to be. Consider state Senator Scott Weiner's latest study to remove the Central Freeway. Just so happens that the confluence of most of San Francisco's eastern watershed ran right through here. Now imagine that freeway gone, and that estuary restored. (Think an extension of McCovey Cove.)
Not only would this provide more lungs for the city in restored habitat and trees, it would also reduce emissions and cool neighborhoods of vulnerable communities that currently have no legally required residential cooling as each summer promises to roast away at successively higher temperatures.
Instead thousands of gallons of rainwater going directly into the Bay via through our overtaxed sewer, it would seep into the shores of this restored estuary, recharging ancient aquifers and perhaps preparing for a time when our beloved Hetch Hetchy may not be as full.
Finally, new mixed-rate housing could line the shores of this legacy waterway, creating a vibrant new neighborhood instead of killing off another and building much-needed, actually affordable housing.
We apply the term "legacy" to so much that is important in our city. Reframing how we inhabit it may be the most important legacy we leave.