I am not from Chicago, and other than stops in O'Hare and a couple of one-day conferences and teaching gigs, I've only spent time there once, on my way to San Francisco in 1980. The first night, while we stayed in a friend's house, somebody broke into our car and stole everything we owned—tent, sleeping bags, clothes, car stereo, Grateful Dead tapes … as they said back in the day, Bummer Man.
The cops told us we were stupid to leave anything we cared about in a car parked on the streets of Chicago. Lesson learned.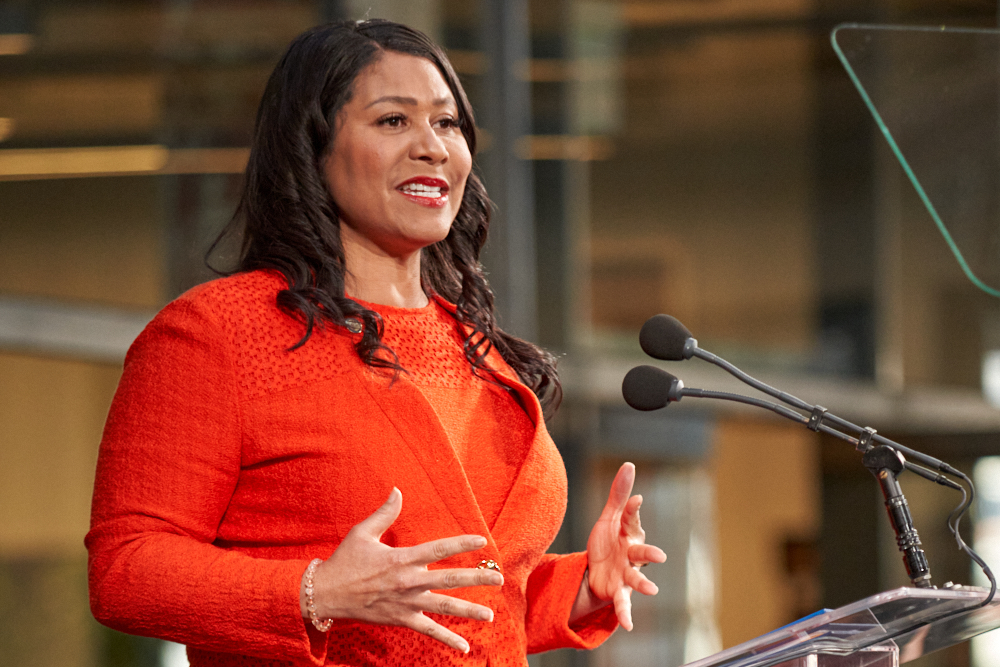 But something remarkable and important happened in that city this week: A progressive candidate who was unafraid to say the more cops and more arrests and more people in jail isn't the best way to solve the crime problem won the mayor's race. He was facing a candidate who portrayed himself as a law-and-order tough guy.
Again, I'm not a student of Chicago politics. But pundits all over are saying there are lessons here for progressive Democrats, particularly after the opposite thing happened in New York.
And maybe there's a lesson here for San Francisco progressives.
The incumbent mayor, London Breed, has of late taken positions a lot closer to the Chicago loser, Paul Vallas, than to the winner, Brandon Johnson, who had the endorsement of Bernie Sanders. A year before her re-election campaign will have to start in earnest, she has moved considerably to the right, particularly on criminal justice and economic issues.
Still, the polls don't look good for her: Every survey I have seen, she has high negatives across the board, and very low positives. And now she can't blame crime on Chesa Boudin.
I don't know who, of anyone, is going to challenge her from the left. Sup. Ahsha Safai is pretty clearly going to run, although he told me recently that he hasn't made a final decision. But he's never been a progressive.
There's also the weird Daniel Lurie thing. Lurie posted a series of tweets a couple of weeks ago talking about how he had "made the choice" to rebuild the city.
That got a lot of people thinking that maybe he wants to run, and maybe the tech bros, with their millions of dollars, will defect from Breed and support Lurie.
It's pretty clear that the folks who are raising millions of dollars to attack progressive politics in the city have no loyalty to anyone except themselves.
But Breed is coming off as Paul Vallas, and so far there's no Brandon Johnson candidate here.
Meanwhile, Congress.
The only person who has announced a potential run for Rep. Nancy Pelosi's seat if, as expected, she retires after this term, is state Sen. Scott Wiener. He's got the tech bro money; they love him.
Former supervisor and state Assembly member Tom Ammiano has some thoughts on this:
"Why can't we be Chicago?" he told me. "And why when New York has AOC do we have to have Wiener?"
It's still a long way to 2024.