Bay Area outdoor concert season is opening like a long-rained-upon magnolia, sending sweet, seductive signals into the air (or some such metaphor), summoning music lovers to Mill Valley, Mosswood Park, the Mission, and beyond. We're diving into six below, but don't forget Yerba Buena Gardens Festival, Portola Music Fest, the legend-packed Blue Note Summer Sessions and Blue Note Jazz Fest in Napa, and our own, homegrown SF Jazz Fest. There's so much to pack in your musical picnic basket.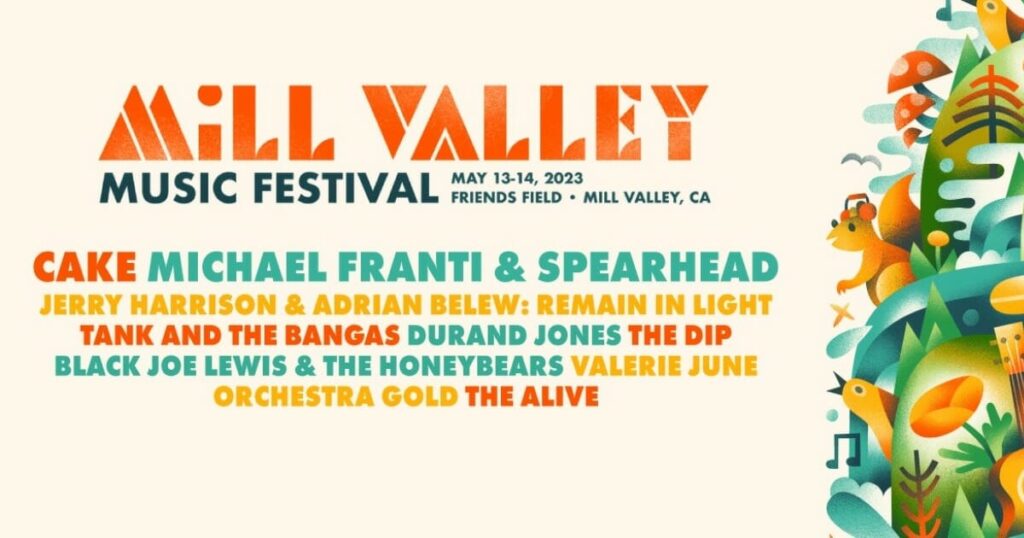 MILL VALLEY MUSIC FESTIVAL, MAY 13 + 14
The independently produced multi-music genre family event returns with a two-date lineup this year with their most expansive programming to date, assuring us that this Noise Pop-produced event will become a Friday through Sunday happening next year, meaning you should attend ahead of the curve, right now.
With Sacramento's Cake headlining alongside Michael Franti and Spearhead and Tank and the Bangas, festival organizers have thrown some timeliness into the buttermilk by adding Orchestra Gold, an Oakland-based African psychedelic rock band fresh off their Bandcamp store performance earlier this year and one month before their debut at SF JAZZ.
REMAIN IN LIGHT, a special concert series produced by Jerry Harrison and Adrian Belew, features former members of Talking Heads, Seattle seven-piece The Dip; retro-soul revivalist Durand Jones; southern soul singer Black Joe Lewis and his multi-talented backing band The Honeybears; and Grammy-nominated Valerie June, a folk-soul singer known for her personalized blend of Appalachian music round out the Noise Pop produced bill.
48hills Pick: Orchestra Gold. With each month their reputation keeps heightening, almost promising to be a Bay Area breakout artist by 2023's end.
Purchase tickets here.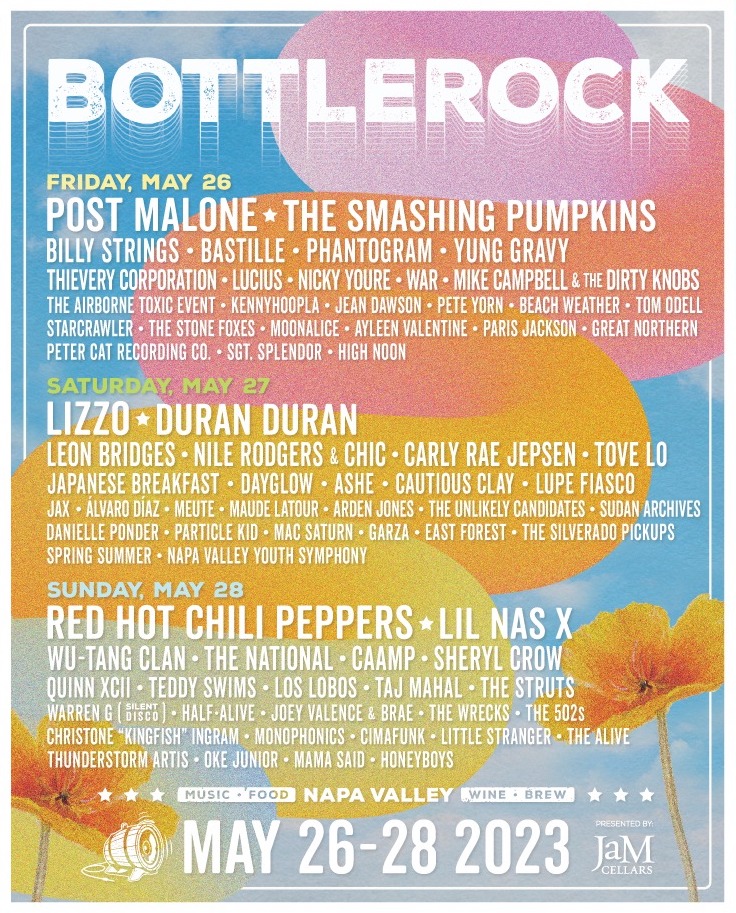 BOTTLEROCK NAPA VALLEY 2023, MAY 26-28
This 10-year institution for contemporary pop sensibilities is really sticking it to the music nerd fan, with more than 75 musical acts scheduled to perform across four stages at the Napa Valley Expo during the three-day concert over Memorial Day weekend.
It's a timing type of sitch Bro, with Duran Duran, Smashing Pumpkins, Lizzo, Red Hot Chili Peppers, Lil Nas X, Leon Bridges, Billy Strings, Wu-Tang Clan, the National, Caamp, Sheryl Crow, Nile Rodgers & Chic, Carly Rae Jepsen, and so many more.
48hills Pick: Footwear. They got you runnin' all damn weekend.
One-day tickets are only available, purchase them here.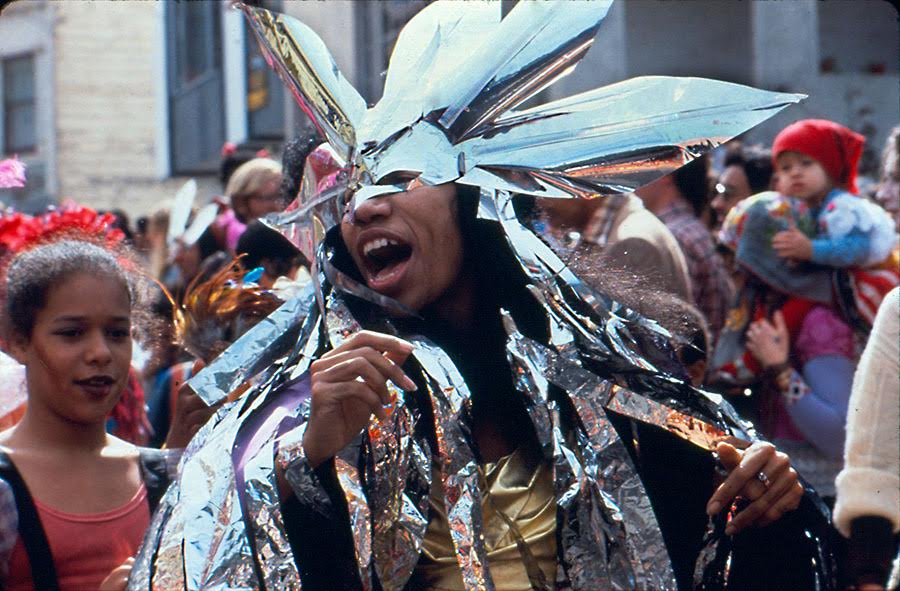 CARNAVAL 2023, MAY 27-28
Carnaval San Francisco returns on Memorial Day weekend with the theme "Celebrating 45 Years of Music and Movement." The free festival features 5 stages, 50 local performing artists, and 400+ vendors.
"Artists in our beloved Mission District gave birth to Carnaval in 1978 with the belief that their passion for Latin, Caribbean, and Afro-Diasporic music would unite people across ethnicities, nationalities, sexual orientation, gender identification or religious beliefs," said Rodrigo Duran in the press. The Executive Director of Carnaval San Francisco stressed "from the beginning, the sounds of salsa, samba, soca, mariachi, merengue,
cumbia, and reggae music paved the way for Carnaval to thrive. Now modern sounds such as funk, bachata, dancehall, hip-hop, Afro-beats, and reggaeton have joined the mix, resonating with the younger generation of revelers."
Headliners this year are the Colombian cumbia musical group La Sonora Dinamita and the influential post-revolutionary Cuban group Los Van Van. They'll play from 4-6 pm on Saturday, May 27 on 2 different stages: La Sonora Dinamita will be at 17th and Harrison, and Los Van Van will be at 22nd and Harrison.
48hills Pick: Once again, footwear. Dancin. Throughout the weekend. Running from one food vendor to the next.
Get more info here.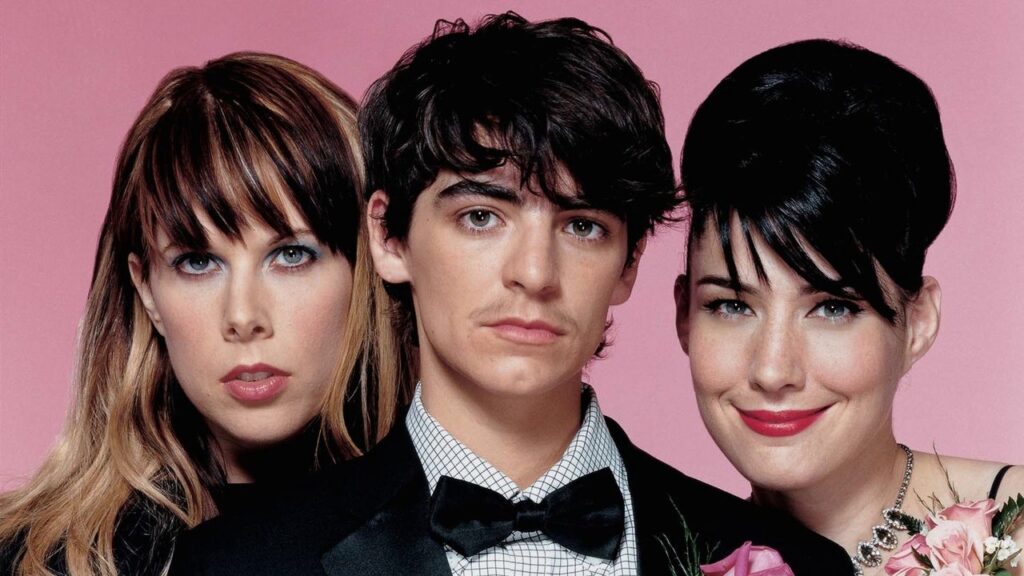 MOSSWOOD MELTDOWN AT MOSSWOOD PARK, OAKLAND, JULY 1 & 2
"Mosswood Meltdown is a pissed-off July 4th weekend celebration for the punk rock elite," according to perennial host John Waters. "Slum-goddess feminists, butch twinks, homo-masculine straight guys—we're all ready to pogo our way to musical mayhem," declares the "Prince of Puke," "Sultan of Sleaze," "Baron of Bad Taste," and, perhaps most famously, "Pope of Trash."
Waters doesn't mince words when it comes to describing something.
Le Tigre, Bratmobile (for their first public performance in over 20 years), Gravy Train!!!!, ESG, Mika Miko, Snper, JJ Fad, Twompsax (for their final performances ever), The 5678's, Vore, and Teddy Bear Orchestra. The weekend will begin on Friday with a grand opening party at Thee Stork Club, which will feature John Waters and Gravy Train!!!!.
48hills Pick: The Sunday closing party at Thee Stork Club, features one of our favorite young Bay Area bands Blues Lawyer.
Get the details and one-day tickets (there are only a few left) here.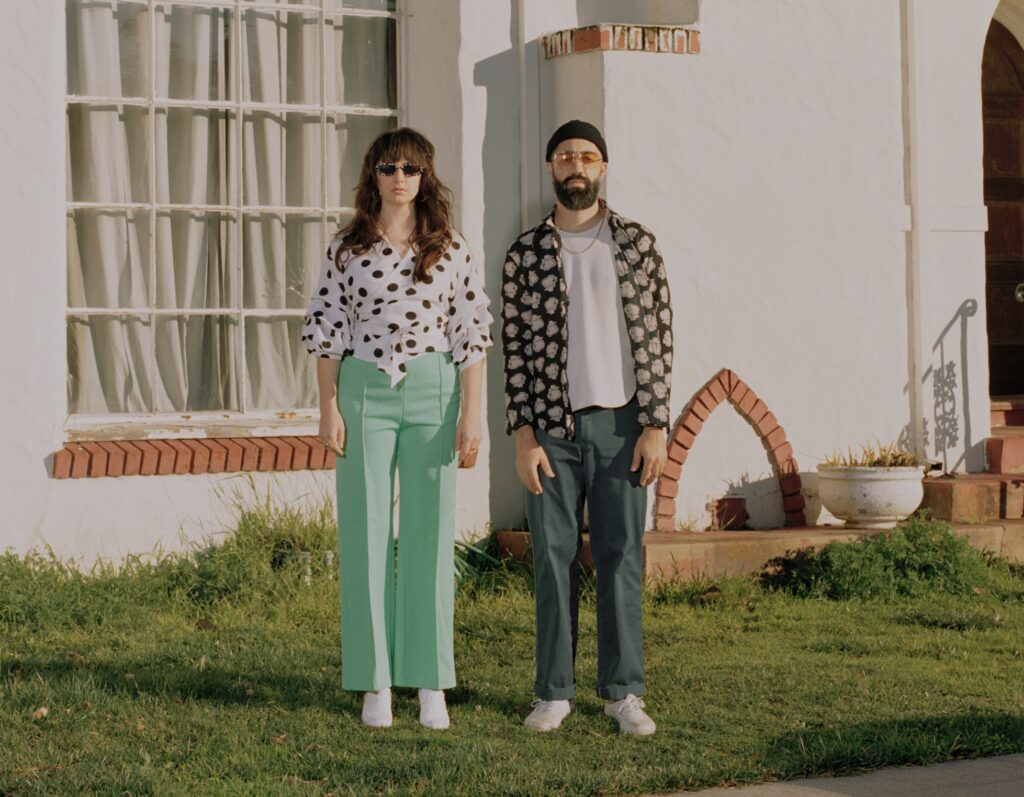 GOLDEN STATES CURATED BY TYCHO AT OXBOW RIVERSTAGE, NAPA, JULY 15
"I had so much fun curating events at Brooklyn Mirage in 2021 and Colorfield in Denver in 2022 that I wanted to take those concepts further with artists we respect and admire," Scott Hansen aka Tycho stated on the festival's website. "Golden States is the next evolution of that vision, and we're excited to be doing it so close to home in the San Francisco Bay Area."
It's the gourmet cheeseburger (and that's a good thing) of festivals this summer, with a one-day lineup ranging from openers to big-room headliners.
Are you mad at an afternoon filled with music from Channel Tres, Panda Bear & Sonic Boom, Buscabulla, Washed Out DJ Set, Tycho, Brijean, and Kaelin Ellis?
Every damn time, give me the one-day taste cluster.
48hills Pick: Brijean. I mean, c'mon. We don't need a Cocaine Bear TikTok dance to figure this one out, right?
Get tickets here.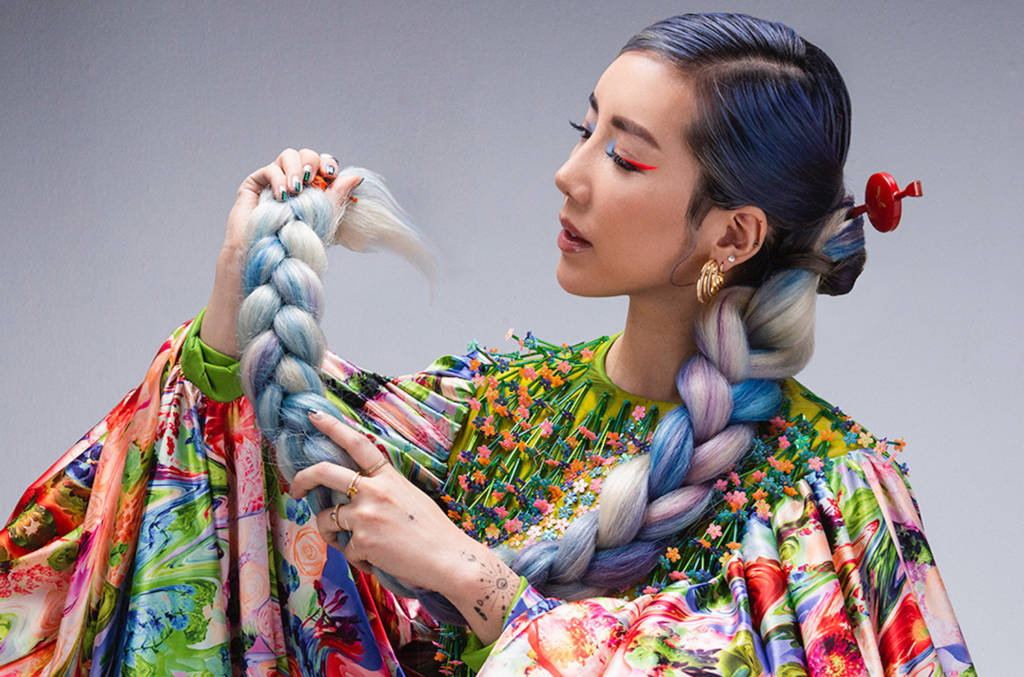 NORTHERN NIGHTS MUSIC FESTIVAL, PIERCY, JULY 14-16
According to the website, the festival grounds, located in Piercy, CA, feature deep swimming holes, the largest Redwood grove used for camping, and plenty of space to stretch out. They are located on the Cook's Valley Campground, adjacent to US Highway 101 on the border of Humboldt and Mendocino counties, just 3.5 hours north of San Francisco.
This weekend campout, promoting itself as art, yoga, and cannabis retreat, sounds like a full-tilt boogie caravan on the land. With Big Gigantic, G Jones, and TOKiMONSTA on the bill this year and a crowd of 6,000 expected, things could get crispy and crunchy.
If outdoor Yoga, cannabis, and wet wipes quench your thirst for outdoor electronic music?
That's your jam? Have at it, my friend.
48hills Pick: Plenty of Wet Wipes. Your gonna need 'em.
You must be 18 to attend this event. Get more info and tickets here.