Jackie Fielder, who took on state Sen. Scott Wiener when nobody else would and a political newcomer got 42 percent of the vote, announced Friday that she's running for District 9 supe.
She beat Wiener in that district, 51-49, collecting 17,528 votes to Wiener's 16,371.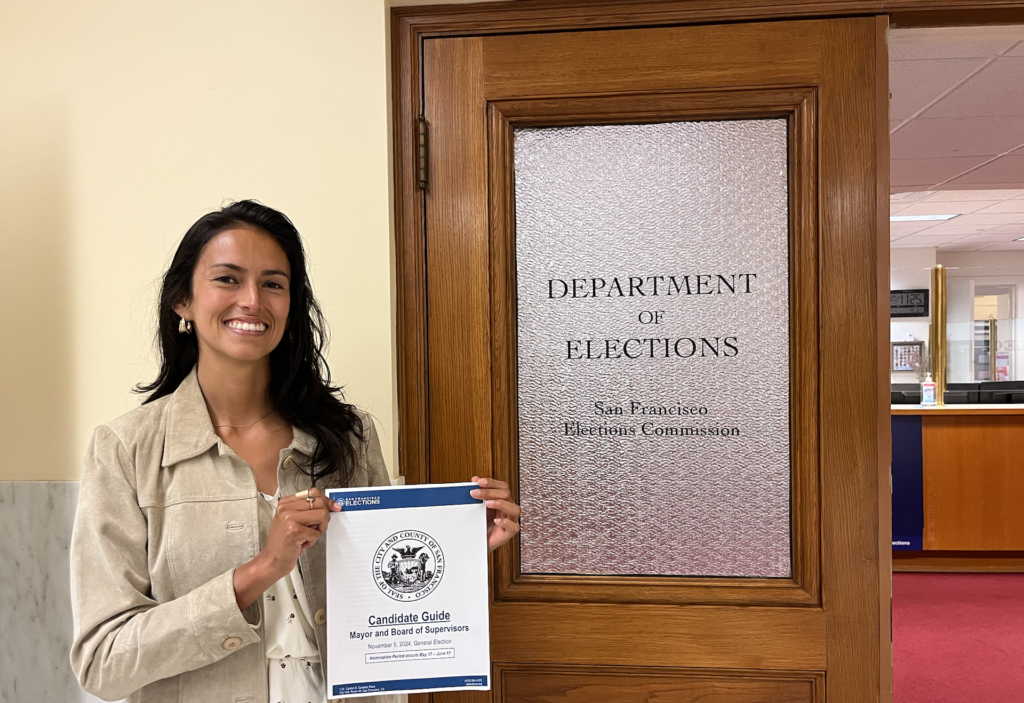 Fielder said in a press release that
I am running for supervisor because District 9 and the city of San Francisco need economic recovery from the bottom up, not the top down – that's how real change is made and what I've been working on as a city commissioner and leader of the Public Bank Coalition.
Fielder serves on the Local Agency Formation Commission, which has been promoting clean public power, and is the founder of Daybreak PAC.
All three former D9 supervisors—Tom Ammiano, David Campos, and Hillary Ronen—have endorsed her.
Santiago Lerma, an aide to Ronen, is also planning to run, as is Roberto Hernandez, the executive director of CANA and a longtime Mission District organizer.
Ronen has also endorsed Lerma, in fact, she told the Chron:
"I don't know anyone more qualified than him to address the main problems in the district that residents care about."
Campos told me he has also endorsed both.
That's significant because this is a ranked-choice voting election, which now has two strong progressive candidates.
Hernandez is going to run as the more moderate, centrist candidate. Tech worker Trevor Chandler, who has little experience in Mission District politics, is also running, and unless someone in the tech world decides to put a vast amount of money into an independent expenditure committee supporting him, I don't think he will play a major role in the election.
H Brown, who has been a political gadfly for years, announced that he's running, but also announced that he might run for mayor. (His platform includes an elected police chief, moving all tent encampments to Treasure Island, and a "million dollar trash lottery" with everyone who works an hour cleaning up the city getting a ticket.)
There may be others who sign up.
But the real race, it seems to me, is between the two progressives and the centrist Hernandez, who will be a formidable candidate, particularly if the mayor and her Big Tech and Real Estate allies get behind him.
Already, the tech bros have announced they are raising millions of dollars to attack progressive candidates. Much of that will go to District 5, where Big Tech and Real Estate are desperate to get rid of Sup. Dean Preston, who is a democratic socialist and has been very effective in promoting a progressive agenda and holding the mayor accountable, and District 1, where gerrymandering has left incumbent Sup. Connie Chan, also a strong progressive, vulnerable.
But D9 is potentially a swing district for the bros, and I expect to see a lot of money going to undermine both Fielder and Lerma.
Which means progressives will have a much better chance of holding the seat if those two work together in an RCV strategy. (My opinion; it's not shared by all.)
It's still very early, but the 2024 election is now well underway.