Whenever that dumb "doom loop" narrative drives me to tear my hair out, there are several things I do to remind me of SF's vibrant scene and beauty. Hit up the Saturday Ferry Plaza Farmers Market. Bar-hop in SoMa. Gallery-hop in the Mission. Attend a noontime concert at Old St. Mary's (more about that later this week). Dinner at Sotto Mare. Breakfast Eddie's. Lobster rolls from Sam's at the Golden Gate Bandshell…
But the simplest thing that immediately lifts my spirits is virtually head to BFF.fm, the nonprofit online community radio station that boasts more than 100 shows featuring some of the most unique music—from some of the most unique people—you'll encounter. Just a glance at the BFF Weekly chart on the front page usually opens a whole new world beyond the trudging one we often inhabit: Last week's featured Palehound's Eye on the Bat, Snõõper's Sooper Snõõper, Oakland wonder Madeleine Kenney's A New Reality Mind, Water From Your Eyes' Everyone's Crushed… and the Barbie soundtrack, why not.
Now the Best of the Bay winner and personal fave is turning 10, and there's going to be a big bash: The BFF.fm 10th Birthday Gala, Thu/31, 8pm at the station's "Secret Alley" location, with DJ Tin of PartTimeLover.Radio, Lonald J. Bandz of Talk & Noise at Noon, and Tom Marsi of The Lost Hour, a countdown the the actual birthday at midnight, and possibly even a balloon drop. It's a fundraiser, and your ticket includes free refreshments and treats. Plus so many new BFFs to meet!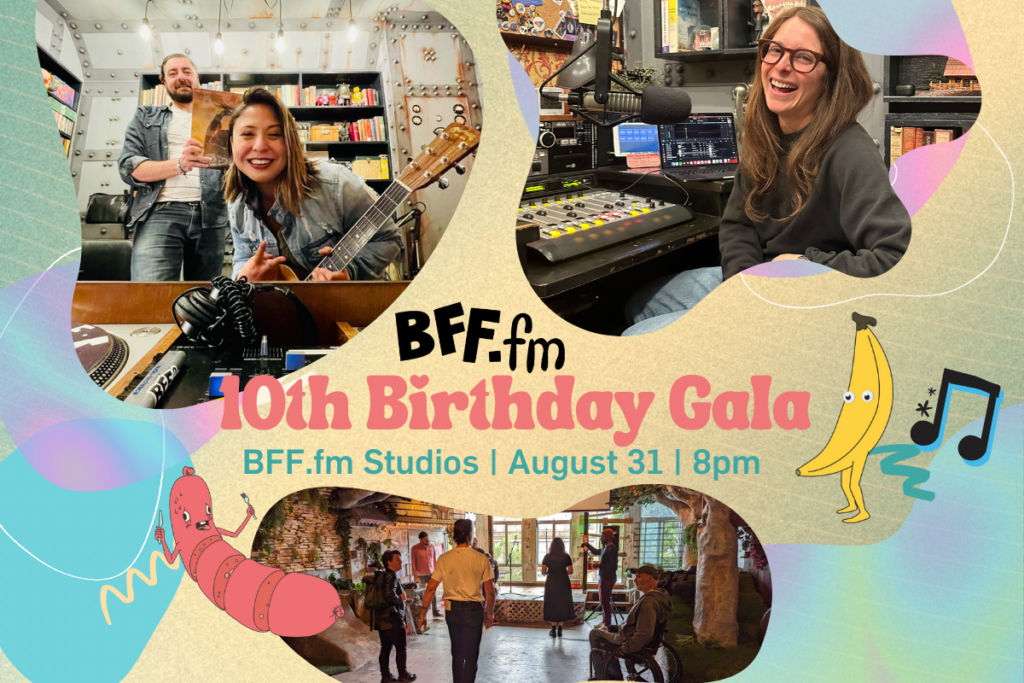 BFF has been such a mainstay for many of us that I was actually quite shocked it had only been around for a decade. "It's funny you say that," said founder Amanda Guest. "I either get people who assume the station has been around forever or, mostly post-pandemic, people who tune in to the station for the first time and assume that it's new. We are ageless!"
(Full disclosure, not only do I adore Amanda in real life, but I've also been a guest DJ on the 1982 show with Phil Ventura and the Brown Recluse Show with Andre —you can listen to those here and here, because BFF.fm also functions as a tremendous and deep community music archive.)
Amanda had been working in college and community radio for half her life when she moved to SF, but she never imagined this would end up becoming her calling.
"When I moved here I saw there were college radio stations around, but nothing that really spoke to me," she said. "I gravitated to more underground sounds and more diverse artists. I kept thinking to myself, 'If I had a station I would want this, and this.' I thought, I've been doing this for a long time, and in many different roles from DJ to management, so why don't I just try it.
"Once we got everything up and running, there was a moment early on—about a week after it started—that I was looking around and thinking, 'OK, this is a thing. I started trying to imagine what the future of it was going to be."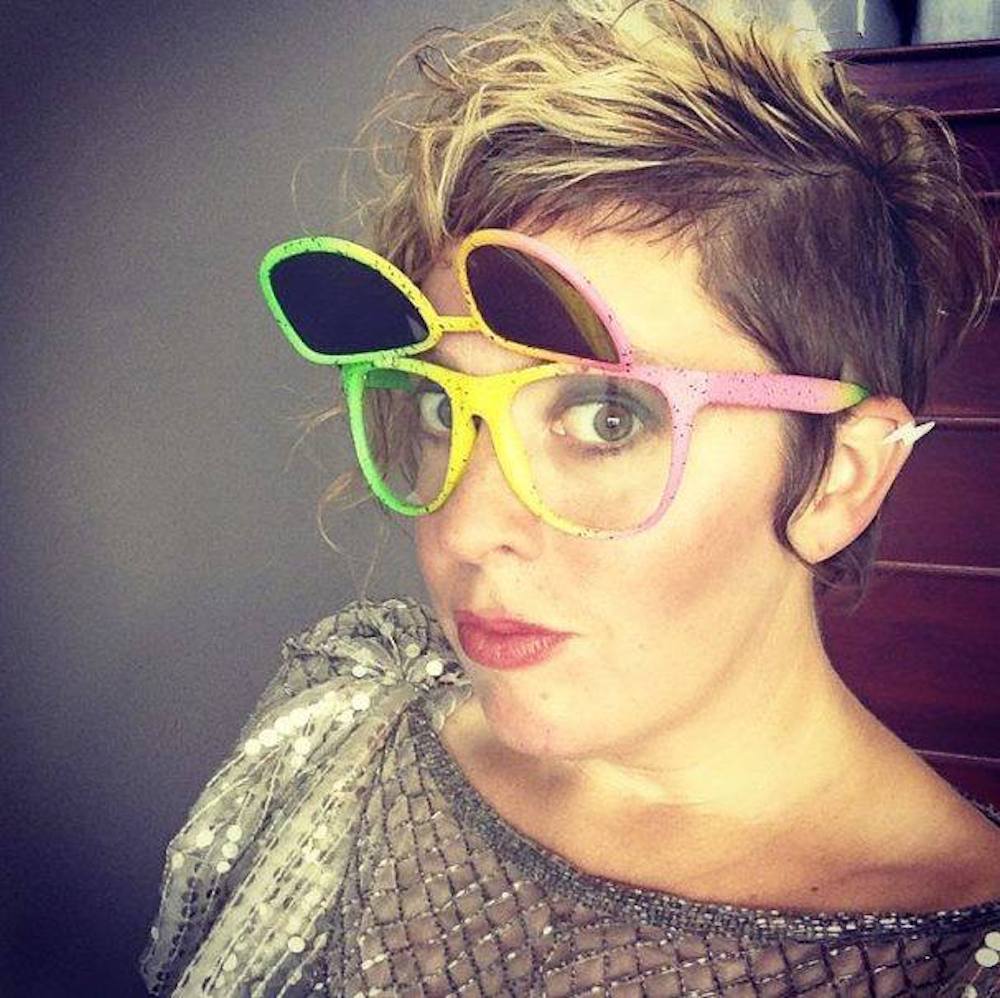 What are some of BFF.fm's greatest hits in terms of growing and thriving? "Well, I started out just trying to find my people, I thought of community as being part of a closed loop. But it's been just so mind-blowing how open this whole thing is, how there is endless talent and excitement about bringing new and unsung music to people. One big surprise is that within five years we grew big enough to become a 501(c)(3). It felt like we were official. Now, looking at the schedule, I could never even imagine we would be broadcasting 110 shows. That's so many people," she said with a laugh.
"One piece of feedback I get a lot from listeners that I'm really proud of: the high quality of the shows. They just don't expect that from a community online station. Each of the DJs is so much themselves, with such a vision. I'm so happy we can give them the platform to achieve that vision—and they sound great."
There's more to come for BFF.fm the next decade: "I want to see our world continue to grow: tied into stronger financials, a bigger staff so we could do even more. There's so much opportunity to be more of a resource to local musicians, podcast creators, and diverse voices," Amanda said.
And perhaps there's more for herself as well: "I always imagined in middle-age I would be wearing flowing caftans and be an interior decorator. I love what I do, but may want to think about who can carry the torch next. One of the lessons of my history in radio people is that can get really entrenched, which can make the programming start to feel stale. I don't want that to happen!"
The BFF.fm 10th Birthday Gala Thu/31, 8pm, The Secret Alley, SF. More info here.