DJs, in general, are obsessives, particularly about their work and music. They are always contemplating whether a bassline fits in a particular mix, how a chord progression blends in a transition, whether the tempo is appropriate, or too fast, or maybe it needs to be pitched down?
Do these lyrics convey their message clearly on the dance floor?
Listen, you want a DJ who is highly attuned to this multitude of questions when constructing and executing a mix for either recording purposes or a live set in the presence of a disco ball, lights, and a bass cabinet, talking that story to dancers who need to move. If the DJ is not feeling it, nobody else will.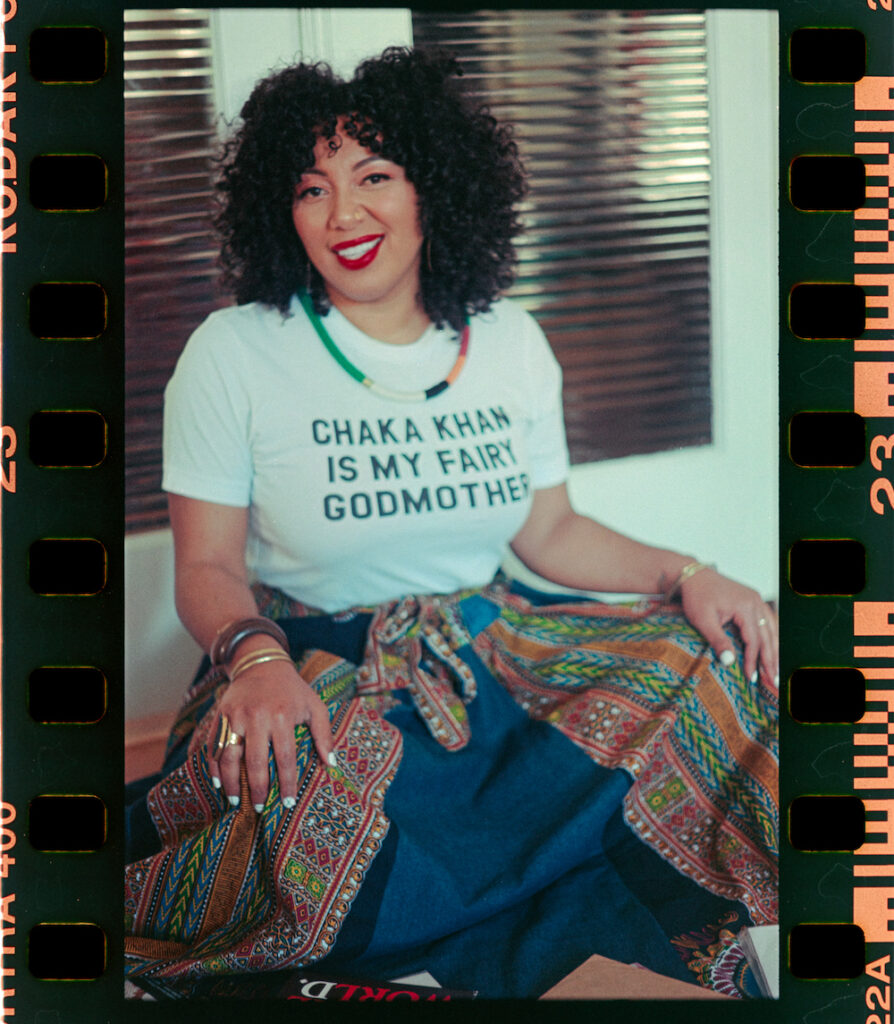 Nina Sol has that inquisitive nature that will build your night full of meaningful plateaus. She conjures up that mystical people-moving energy, a forever-soul controlling your get-down.
That name she performs under is a nod to her Afro-Latina heritage and warm and sunshiny disposition, according to her website. This is a Bay Area legend, giving her full attention to the details of DJing while she soundtracks your night.
The global heavyweights know it. Nina has played alongside notable talents Spinna, Solange, Rich Medina, Natasha Diggs, Pete Rock, Moodymann, Sweater Funk, Jose James, and Bugz in the Attic. She's elite.
She did snitch on herself in a recent 48hills interview, admitting that 15 different versions of Chaka Khan's "I Know you, I Live You" ride with her nightly. They don't all get played, but they stay ready. That's the type of down-the-rabbit-hole thoroughness you want for your evening's audio.
We spoke with Nina Sol before her Sat/30 appearance at Amber Lounge in Oakland with Lady Alma.
48HILLS Thanks so much for doing this. I've been seeing your name on flyers for a minute. Could you run down how you started DJing?
NINA SOL I have been obsessed with music since I was a kid and started making mixes for people in junior high. I never thought I could be a DJ, I didn't know any DJs, and certainly had never heard of any women DJs. When I moved to the Bay Area (from San Diego) in 2004, I was mostly buying records and went out dancing as often as I could, it didn't matter where.
I just loved music.
I ended up living with three other DJs and I started playing with their equipment while they were out gigging over the weekend, and eventually one of them invited me to spin out. My first gig was an all-vinyl soul night at Skylark in the Mission and the rest is history, as they say.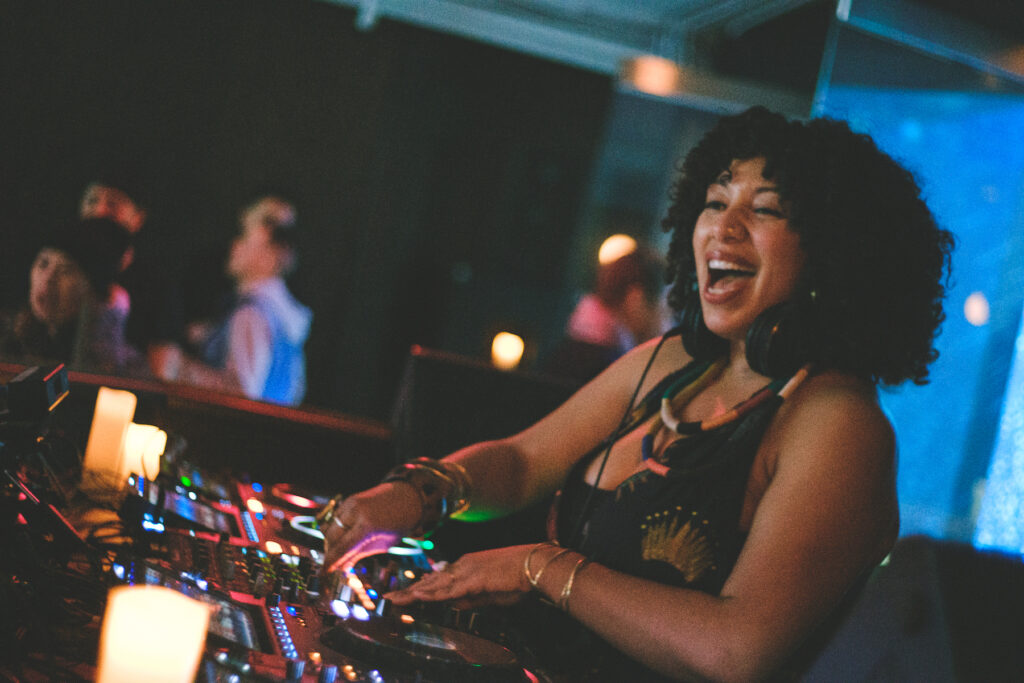 48HILLS And then I wanted to ask … DJing is part people/vibe watching. Reading a room. As a legend with so much experience, what is the main thing for you that has changed in the spectrum of DJing since you began up until now?
NINA SOL You are too kind, thank you. I am grateful for every invitation I get to spin and am still truly humbled that people trust me to take them on a sonic journey.
A big change for me is trusting myself. I used to meticulously plan and practice my sets, go to the party, and play just as I rehearsed. Over time I became more relaxed and trusting of myself. I still really love to set an intention for each gig and put sets together, but I also try to balance it with more spontaneity. It's in those moments that I surprise myself.
From a technology perspective, when I started around 2007-ish, I was playing all vinyl and yes, I would peep the vibe, but ultimately I only had what I had in my crates to work with. So I created the vibe in the room. Eventually, I shifted to digital/Serato, where you have seemingly endless options (almost too many options). Now I am getting used to playing with just a USB stick, which like vinyl has its constraints but also cultivates creativity.
I fell in love with soulful house music on the dance floor, listening to the likes of Patrick Wilson, Timmy Regisford, DJ Spinna, Daz-I-Kue, Dedan, Rich Medina, David Harness, and thePeople DJs. I would make an annual pilgrimage to NYC to buy records and dance at the Shelter party, and this informed my DJ style. I loved mixing R&B, gospel, and soulful records with deep and heavy percussion. Turning non-believers into house heads became my ministry.
48HILLS Lastly, what are like three songs/records you keep in the rotation that you tend to work into everything?
NINA SOL "Awake Oh Zion" by Twinkie Clark. "Expansions" by Lonnie Liston Smith. "I Know You, I Live You" by Chaka Khan. I have like 15 versions of it, this is one from that obsession:
NINA SOL performs with Lady Alma Live in the Mix All Night on Sat/30. Amber Lounge, Oakland. More info here.