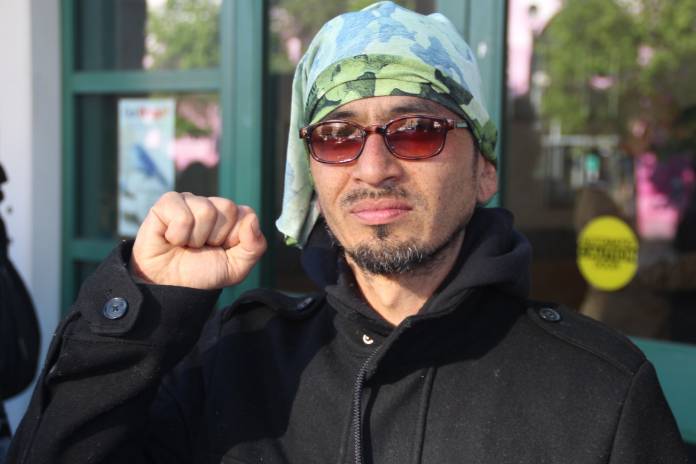 UPDATE: All seven individuals have now been released from detention. 
Monday: Local rapper Equipto, real name Ilyich Sato, was arrested alongside six others at the SFPD Chief Bill Scott's swearing in ceremony.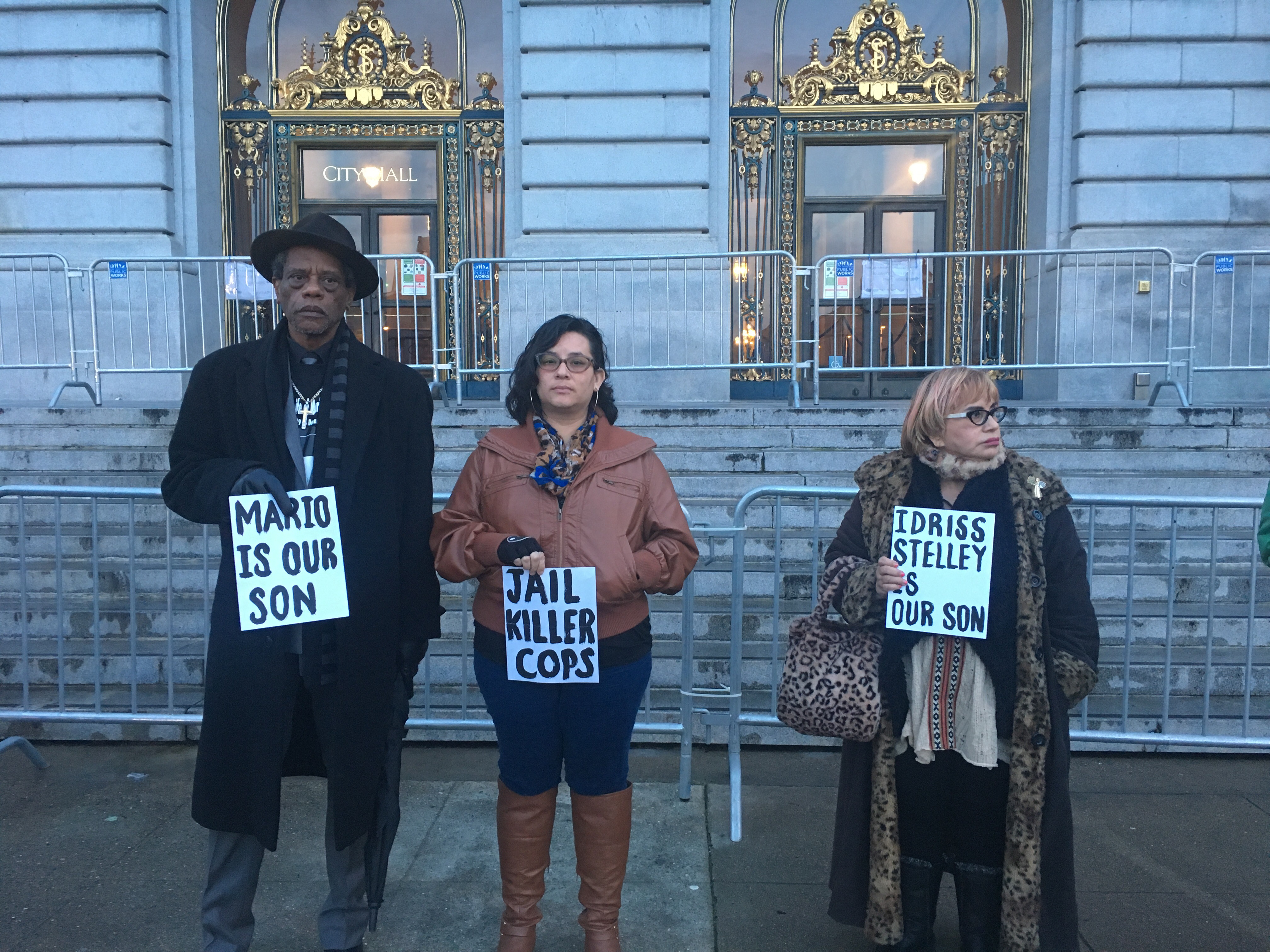 The seven were detained for trespassing and disturbing the peace. All seven were cited and released. 
Equipto who had been camping outside city hall since Monday -until the SFPD allegedly dismantled their tents early Sunday morning – has been on the forefront of demand for police accountabilty. 
Last year, Equipto along with four others spent 17 days on a hunger strike outside the mission police station to demand the resignation of former SFPD Chief Greg Suhr.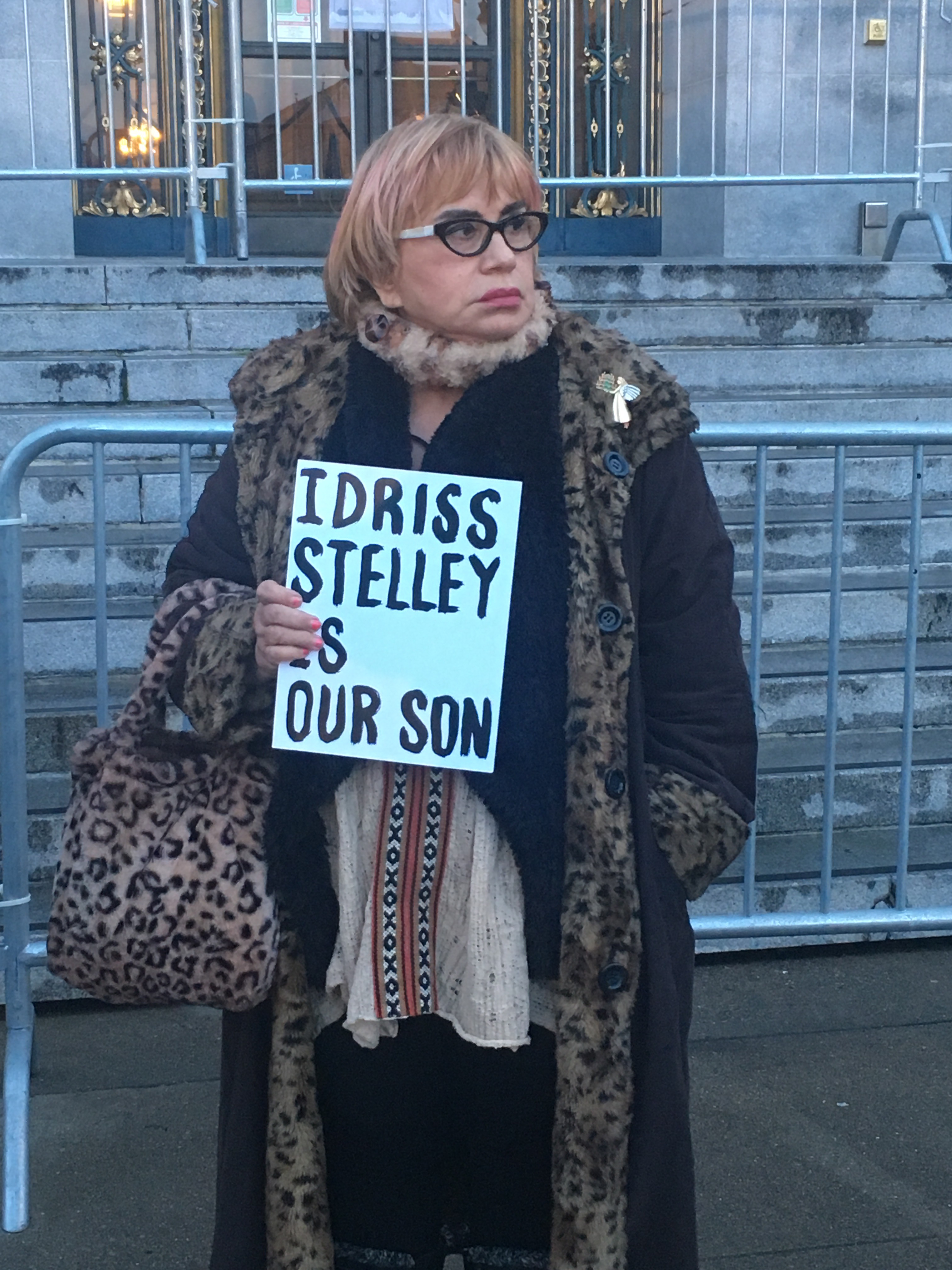 Eileen Hirst, Sheriff Department's Chief of Staff told 48 hills that the seven individuals were being detained and are expected to be released soon unless there's pending warrants. They were released shortly after around 7 pm. 
Equipto's mother Maria Christina Gutierrez stood in protest outside city hall as the group awaited update: "All I can say is that it doesn't surprise me at all and I'm very proud of my son for taking a stand. I want him to know that he's not in jail because he's a gang member, he's not in jail because he's a drug addict, he's in jail because he's fighting for justice for all including himself," she said.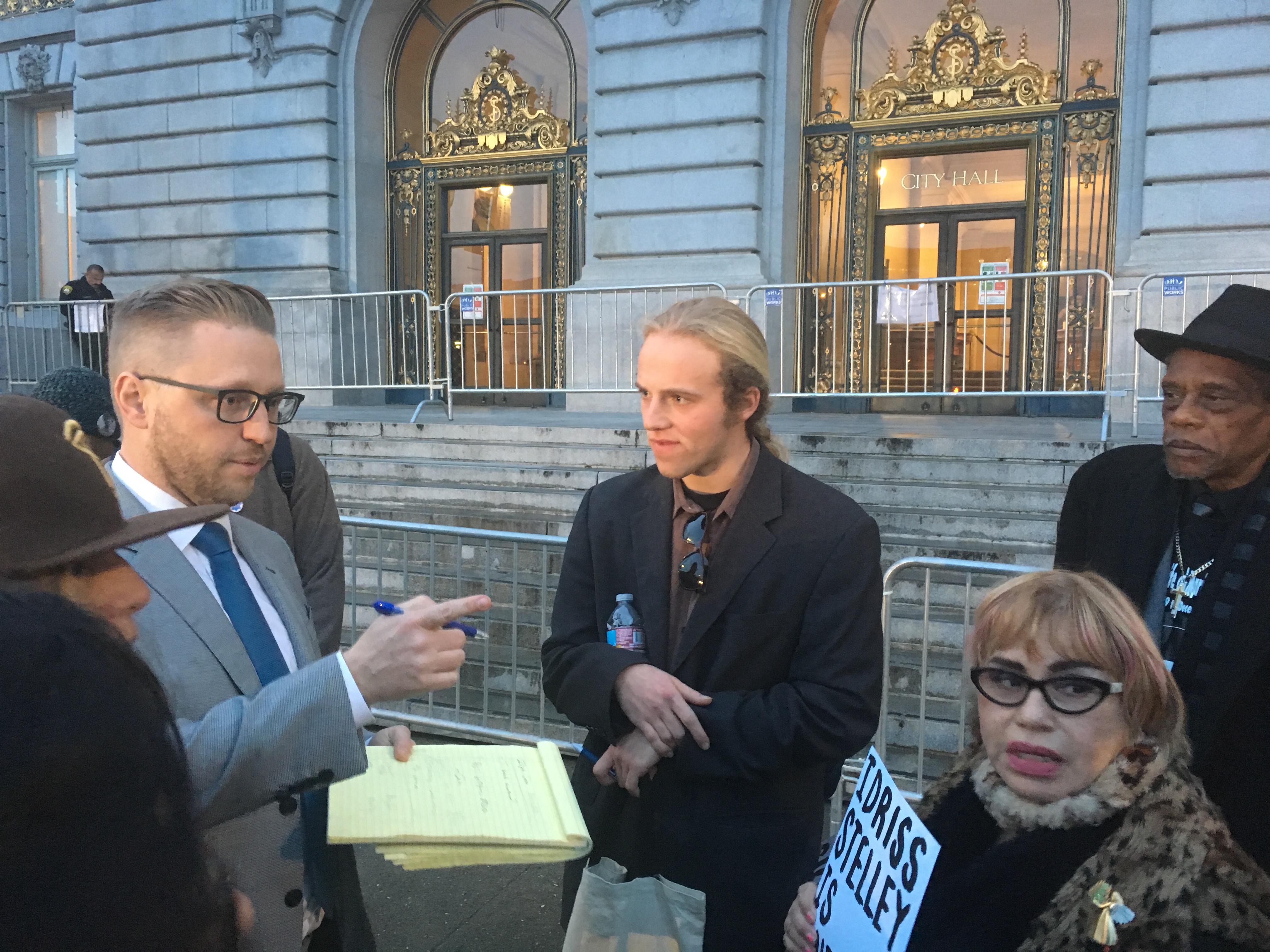 Attorney Jeff Wozniak, with the National Lawyers Guild , said he spoke to Equipto who was roughed up while being arrested but said he didn't need medical attention at this time. The others that were arrested include: Jeremy Miller, from the Idriss Stelley Foundation, Angela Rey, Sachel Rozen, Liam McStravic & Mike Evans Jr.
Sam Gabel, who has been part of #Camp120 said he saw the moment when Equipto was being arrested: "So we went in and Equipto began to disrupt the swearing in of the new chief and he was immediately choked by one of the officers inside and dragged back to be arrested," he said. 
Correction: An earlier version of the story wrongly stated that Jeff Wozniak was representing the public defender's office. This has been corrected and we regret the error. 
This is a developing story and we will be updating it.