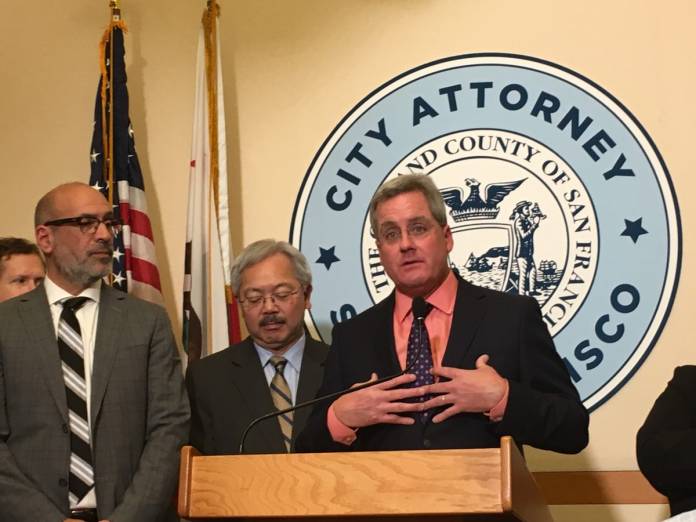 City Attorney Dennis Herrera today filed a federal lawsuit against President Trump and his administration over Trump's executive order directing enforcement action against sanctuary cities.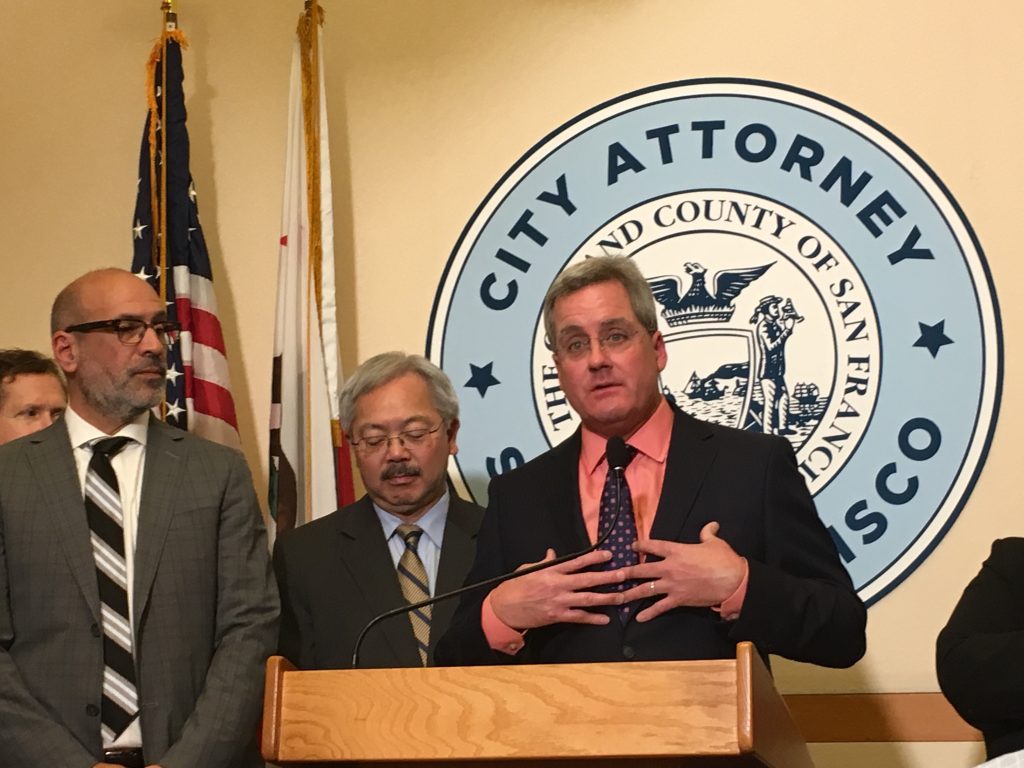 Herrera's office claims that the order is unconstitutional and exceeds the president's power. 
"The president's executive order is not only unconstitutional, it's un-American," said Herrera.  "The president can't turn city authorities into the deportation arm of the state," he said. 
The lawsuit challenges the constitutionality of the executive order and a related federal statute. It requests a finding that San Francisco complies with applicable federal law and seeks to prevent the federal government from cutting funds to San Francisco.
Herrera insisted that the city is willing to and has complied with warrants for criminals but strongly opposed the notion that sanctuary cities protect criminals: "I think there's a misnomer out there that sanctuary cities protect criminals but in fact that is not the case we respect criminal warrants authorized by a judge," he said. 
Mayor Ed Lee spoke in strong support of the lawsuit reaffirming his support for future actions: "The president's executive orders make our city less safe and as I said we will fight back and today we fight back," Lee said.
Herrera said his message to President Trump is: "You're not an emperor who rules by fiat. Abide by the law, respect the law and live by it," he said.