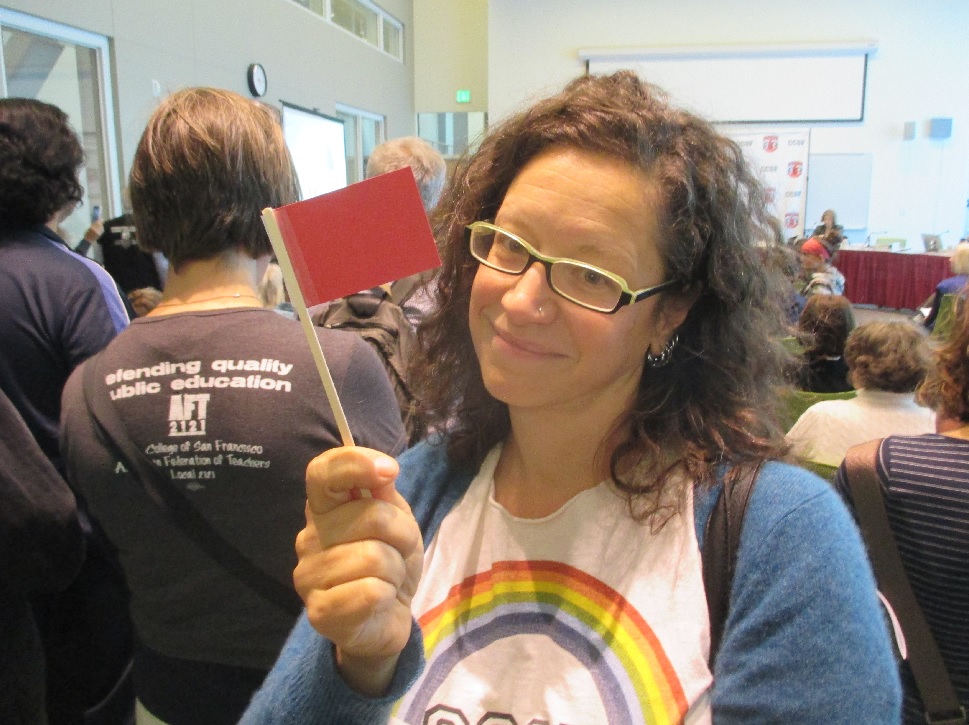 After almost two hours of testimony, most of it from teachers beseeching the City College Board of Trustees to delay a decision on a new chancellor, the board voted 6-1 Thursday night to approve a three-year contract with Mark Rocha.
"Are you out of your mind?" Janet Lohr, an art teacher, asked during public comment.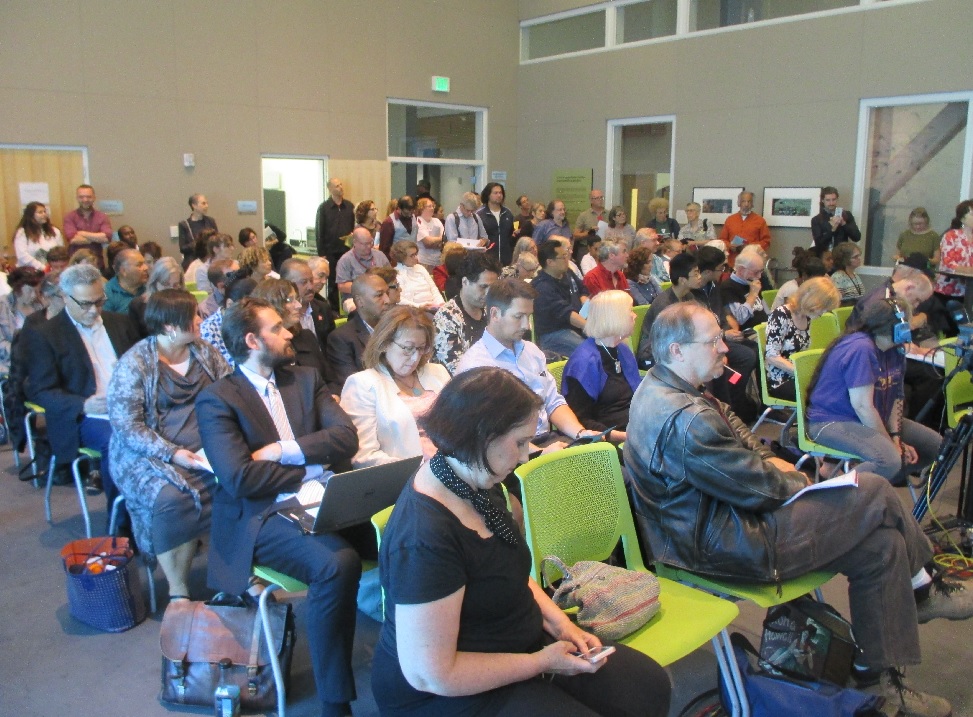 Rocha was fired from Pasadena Community College after the faculty senate voted unanimously to express no confidence in his management.
Although a majority of speakers opposed the contract, several members of the classified staff, represented by SEIU Local 1021, testified in favor of Rocha. "The classified staff believe you have done due diligence," Gregory Cross, a field representative for Local 1021, testified. "He's the one who meets the criteria."
He said he wasn't terribly worried about Rocha's record as a top-down, heavy-handed administrator: "SEIU and AFT will not allow a new chancellor to bully us."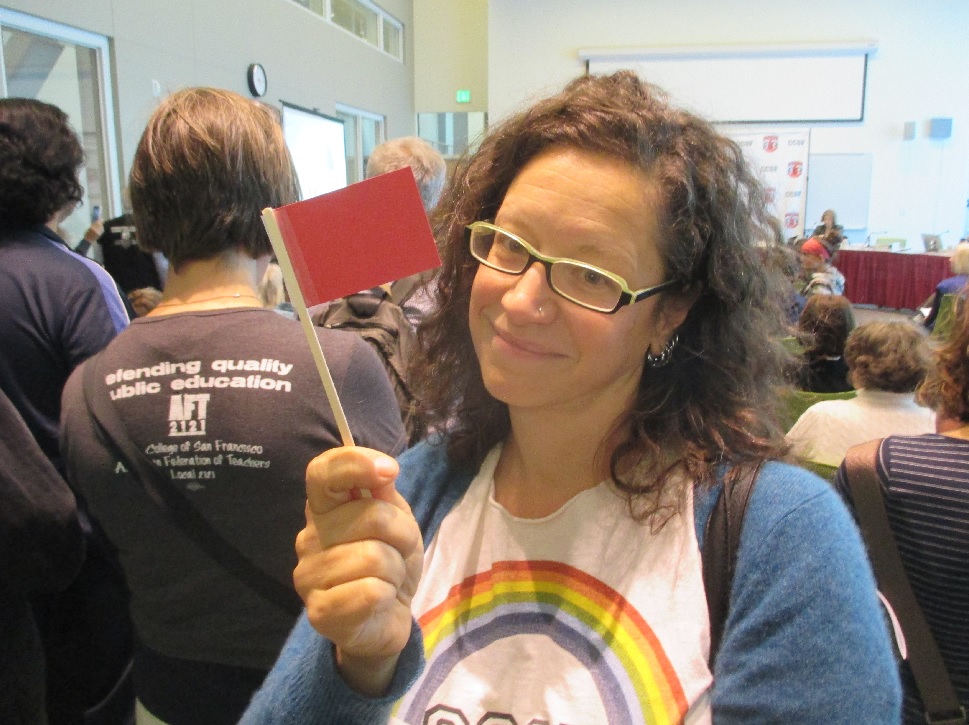 Athena Steff, president of the SEIU City College Chapter, wasn't at the meeting but she told me earlier that she had me with Rocha and was impressed by what he said. "Our facilities are an embarrassment," she said, "suffering from lack of staffing at buildings and grounds. There are not enough custodians.
"Rocha toured the grounds and told us he agreed we had a lot of work to do. He talked about the elevators being broken. He spoke to the things we are concerned about."
Most speakers, and most of the trustees, recognized that none of the 32 candidates in the original pool were perfect; in fact, there was general agreement that this was not a strong applicant pool.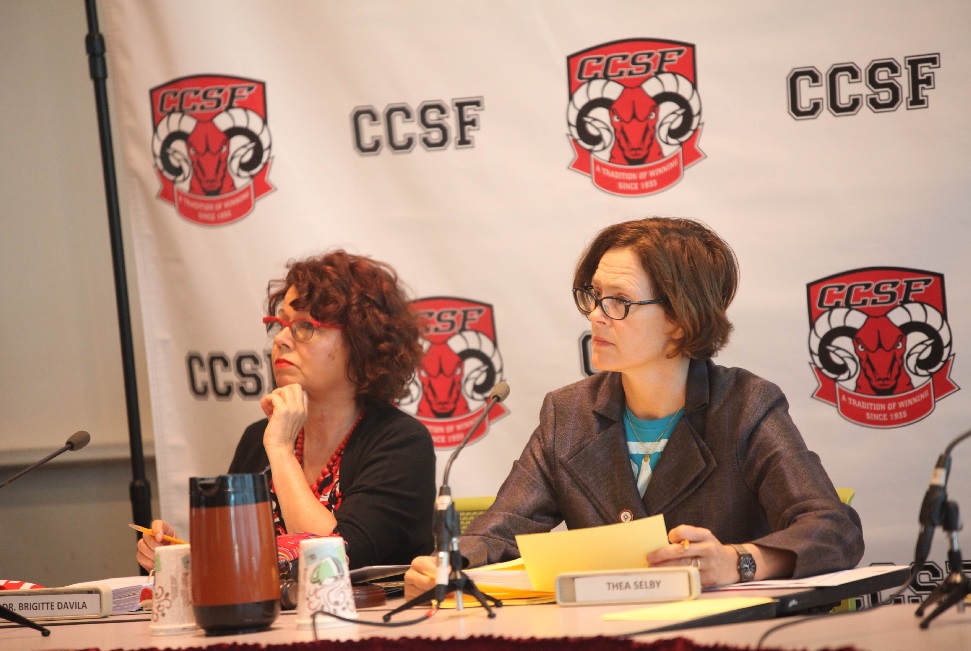 The trustees who supported Rocha said that, after a string of short-term or interim chancellors, the school needs stability and leadership. And Rocha had by far the most experience of the four finalists.
He is, by all accounts, an impressive speaker and freely admitted that he made mistakes in his past jobs.
The real issue at hand was this: Does City College, at this point in time, have to settle for a candidate who even his supporters say is a risk – or would it be better to hire another interim chancellor, do a new search, and wait for a candidate who, in the words of several speakers, is not just an okay leader but a "wow."
Does City College, as one speaker put it, have to "settle" for someone who even supporters say is pretty much a default candidate? Is it more important to have a strong leader in place now than to take the time to find someone truly inspirational?
And given that there's overwhelming concern among the faculty, can Rocha be someone who brings the school together?
Alan D'Souza, an AFT member who served on the hiring committee, said that the process was fair. "But we had to believe what [the candidates] said. Now I'm incredibly unsettled to hear news and unsolicited information from other colleges saying 'don't do this.'"
John Carrese, who has been on the faculty for 18 years, noted that the school is doing a lot better – enrollment for the fall is up 23 percent. "We are a great college," he said. "We deserve a great chancellor."
Alisa Messer, a longtime teacher and union activist, talked about all the "red flags" in Rocha's record. In fact, during the meeting teachers waved little red flags every time someone mentioned something troubling about his past.
"The better choice is an interim," she said. "Your willingness to ignore this is shocking."
There's a video going around, which is worth watching, of the meeting in Pasadena where the faculty voted no confidence in Rocha. There's pretty damning testimony about his tenure at Santiago Canyon College, about his style of management ("this is what we are going to tell the faculty, and this is what we are going to do") and the unhappiness of the teachers and some senior administrators who worked for him.
His supporters said at the hearing that he had freely admitted his mistakes, and that he could and would change. Some speakers challenged that:
"This is not a rehabilitation center for failed executives," Michael Adams, a retired affirmative action consultant, told the trustees.
The trustees, however, were overwhelmingly supporting of hiring Rocha. I have generally been impressed with this board, and I have absolutely no doubt that every member was entirely sincere in their approach to this.
But I have to say: After listening to your faculty testify for hours that the guy you're are going to hire is a disaster, it doesn't help to tell us all how seriously you take the decision or how much sleep you have lost over it. And it doesn't help (and sounds patronizing) to thank all those people who came out to tell you not to do what you are going to do anyway.
I know these elected officials take this seriously. I also know, as Trustee Rafael Mandelman noted, that once Rocha is hired, everyone has to try to help him succeed, because if he succeeds, so does the school.
Thea Selby, the board president, said that "we are super committed to make sure that he does engage all the constituent groups in meaningful ways."
Mandelman agreed that everyone was taking the decision seriously, but said that "I believe this is a risky choice. It's going to be tough to walk in with so many people distrustful. I do not think an interim would be the end of the world, and in a year we might be in a better position."
The final vote was 6-1, with only Mandelman dissenting.
Nobody on this board is acting from evil or corrupt influence. I believe them when they say that they think this is the best decision they can make at this time.
Maybe this is the best City College can do. Maybe Rocha will turn out to be fantastic, and all of his critics will (happily) say they were wrong.
But for all the talk of healing and coming together, this was not a consensus decision. I have been watching City College for 30 years, and I don't think any chancellor has ever been hired with this much dissent. For the sake of this crucial institution, let's hope it all works out.