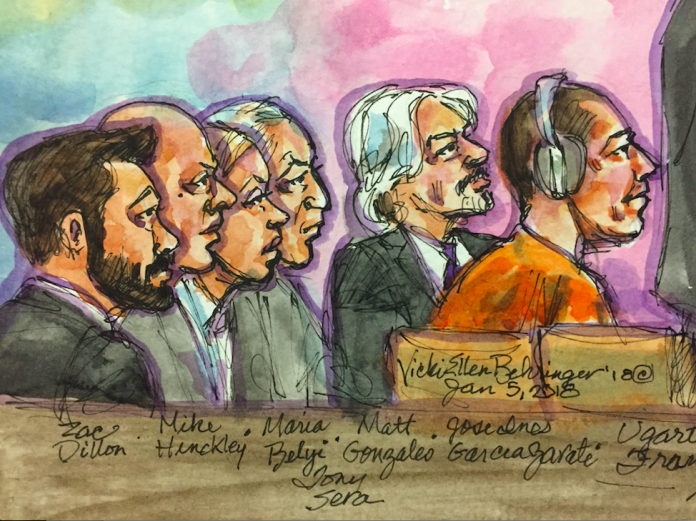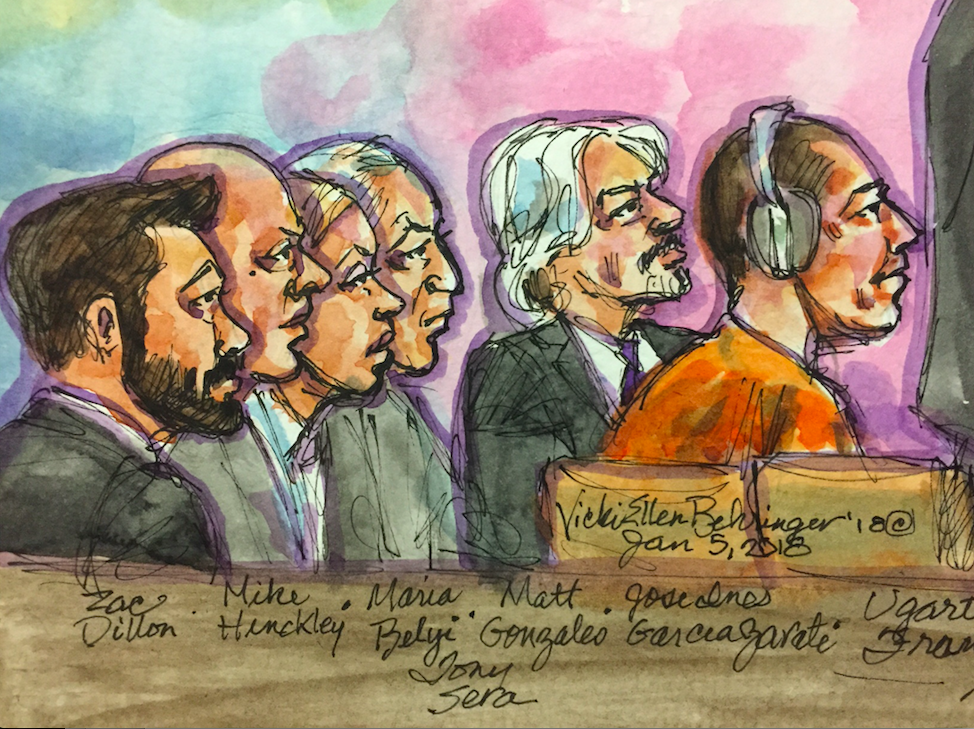 Jose Ines Garcia Zarate, the undocumented homeless man whose trial became a national issue, was sentenced to three years in prison on Friday in the death of Kate Steinle. Although Garcia Zarate has already served more than that sentence in county jail awaiting trial, he will not walk free. 
The 45-year-old Mexican national was acquitted of murder and manslaughter in San Francisco Superior Court in November – but will now face criminal charges in federal court.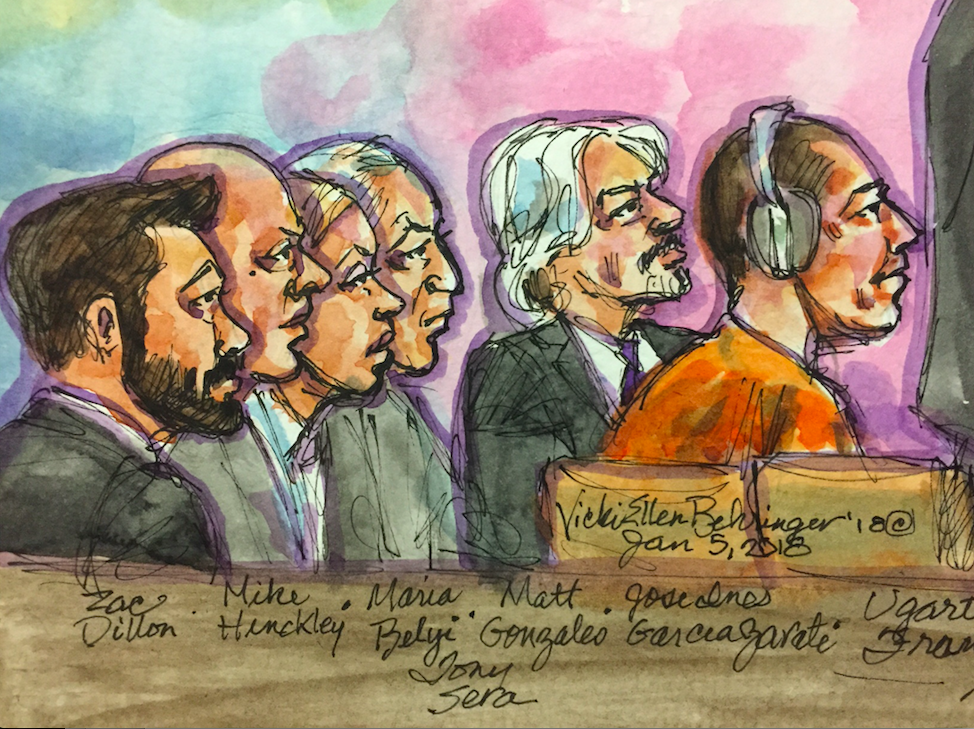 Before the sentencing today, Garcia Zarate's attorney, Matt Gonzalez, filed a motion for retrial, arguing that the jury wasn't instructed properly on momentary possession of a firearm. "It's like if I handed you an envelope with contraband in it. You didn't know what was in it until you opened it and once you realize you immediately throw it on the floor. That would not be considered possession or intent to dispose," Gonzalez said repeating defense's argument that Garcia Zarate didn't know he was holding a firearm until it went off. 
A grainy video shown during the trail reveals that Garcia Zarate threw the firearm into the bay shortly after the shooting. The motion for retrial was dismissed, and  Gonzalez will now be filing an appeal against the gun possession charge which he called "miscarriage of justice." 
Famed attorney J. Tony Serra will be defending Garcia Zarate in the federal court. Serra joined defense attorneys Matt Gonzalez and Francisco Ugarte in court on Friday after the sentencing and said that the U.S. Attorney's Office is expected to arraign Garcia Zarate early next week. He's facing federal charges of being a felon in possession of a firearm and being an undocumented immigrant in possession of a firearm.
Serra, joined Gonzalez in calling out the Trump administration for being retaliatory and vindictive for filing federal charges. 
"Shame on the federal government. Shame on the Trump administration. Shame on them in terms of bringing a retaliatory, vindictive prosecution," Serra said.
Gonzalez called the federal charges politically motivated on the part of U.S. Attorney General Jeff Sessions.
"That has all the hallmarks of a vindictive prosecution. They don't like the outcome so now they want to come after him again." Gonzalez said.
It's highly unusual for someone convicted of a gun crime in state court to also face charges in federal court – unless the person has a long history of firearms crimes or gang affiliations.  
The killing of Kate Steinle set off a political firestorm on illegal immigration during the 2016 presidential election. Trump was furious at the outcome of the trial.
Serra will seek to prove that it's unfair to force Garcia Zarate to face the same charge in two courts – and that the feds filed charges only after he was acquitted of murder.