It's my, er, 29th birthday and to celebrate we are rolling the clocks back at the Stud to a golden age of SF nightlife—the classic house '80s and '90s at spots like the EndUp, DV8, 177 Townsend, and so many more. Plus we're raising funds to keep local media independent!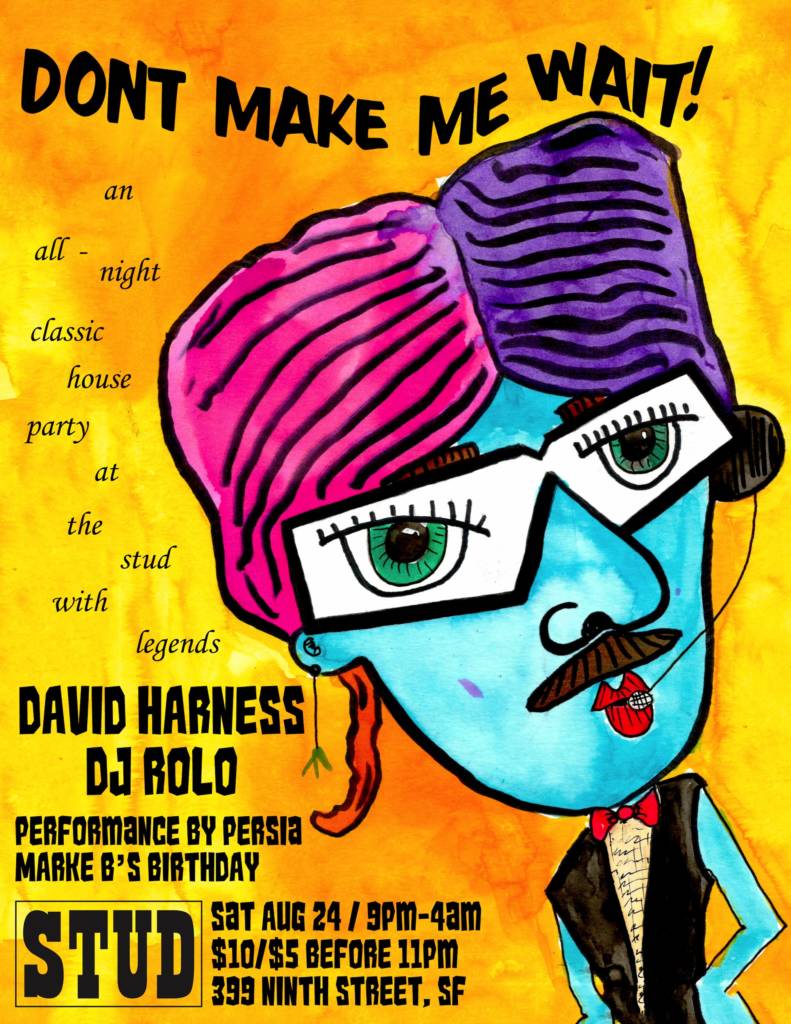 This Sat/24, come out to hear legendary DJs David Harness and Rolo take us back! And a fabulous drag performance by Persia! The party is called Don't Make Me Wait! and I can't wait to see everyone dancing like there's no tomorrow. Which, I mean …
DON'T MAKE ME WAIT! DAVID HARNESS + DJ ROLO ALL-NIGHT CLASSIC HOUSE
Sat/24, 9pm-4am
$10/$5 before 11pm
A fundraiser for 48 Hills!
The Stud
399 Ninth St., SF
More info here.