When Brooklyn's Antibalas—widely renowned as one of America's fiercest live Afrobeat bands—takes over The Bay for three gigs this weekend (Fri/4 and Sun/16 at The Independent and Sat/15 at The New Parish), they'll be celebrating their globetrotting 20-year career and the release of new album The Fu Chronicles, full of their signature horns and ebb-and-flow drum swells, and working a unique kung fu theme. (The album was inspired by lead singer Duke Amayo's kung fu dojo and the pre-gentrification days of Williamsburg.)
But in their long career, one classic Antibalas track sticks with me. You may have to sip an extra Red Stripe, waiting for their show encore, to witness this tiny piece of balladry they transformed into an anthem. The origins start with a children's folk song from Ghana called "Che Che Koolay." That humble seed put Antibalas label Daptone Records—home to both iconic and now deceased vocalists Sharon Jones and Charles Bradley—on the map to stay in 2004.
Antibalas, which means bulletproof in Spanish, was fashioned after Fela Kuti's Africa 70 band and Eddie Palmieri's Harlem River Drive Orchestra, and spun a cultural call to dance into a piece of music that levitated all over the world, speaking to several languages at once.
"Che Che Colé", a 1969 Willie Colon-produced Hector Lavoie-sung invitation to dance from his Borinquen salsa album Cosa Nuestra, got flipped by Antibalas into a 12-inch banger of a tune, using a style inspired by Fela's Nigerian Afrobeat with stinging vocals by Mayra Vega. The original B-side, a remix by Bosco Mann and Antibalas' keyboardist Victor "Ticklah" Axelrod, removes most of the band's parts and recasts the arrangement in the Makossa style of early-'70s Cameroon, by way of Jamaican dub.
What's so special about that?
For starters, upon release, it was the streets and clubs—consumers not purveyors—that declared and made it a hit. Not radio play. Not streaming platforms. Not influencers. Live shows from the band and DJs in the know put the track in the ears of the people. Amplifying that thunderous intro, those talking drums, pushed up so loud in the mastering, DJ's had to immediately EQ the record down from the previous one, to avoid blowing out the sound system, and going home early and broke from a gig.
No matter if you were in the Lower East Side near Houston Street in NYC, hustling about on a Friday night between nightclubs, galleries, bars and Katz Deli for upholding sustenance, at some point "Che Che Cole" leaped out, booming from the back of an Escalade. 3,000 miles away in SF, if it was a good Friday night, shown by a rhythmically proficient dance floor at Elbo Room on Valencia, "Che Che Cole" got played several times before the funk spilled out on the street just after 2 am.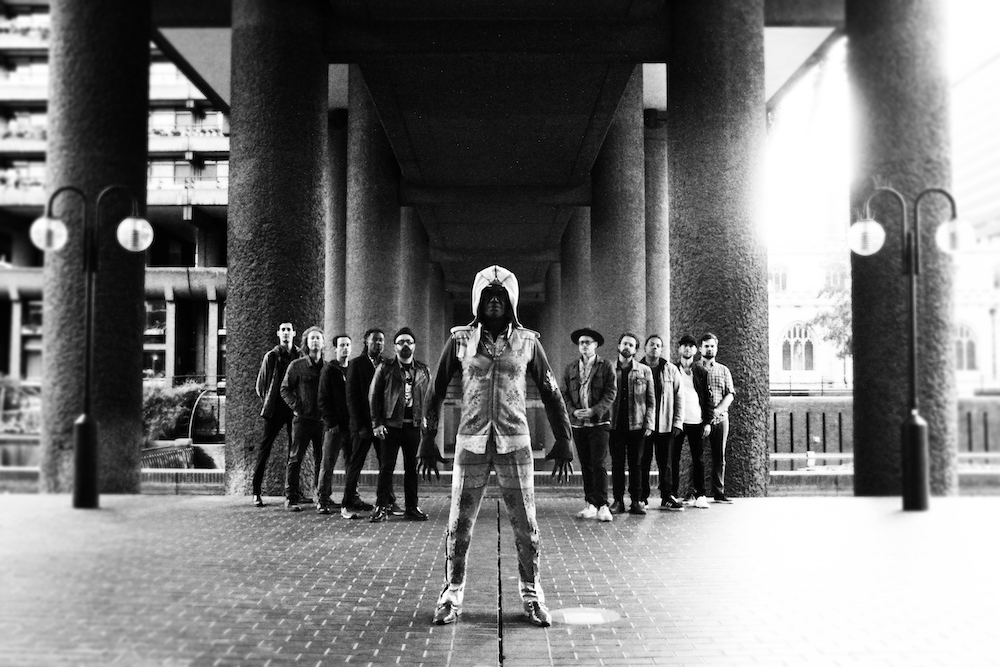 According to Oliver Wang, author, host of Heatrocks Podcast, professor and OG San Francisco DJ who now resides in Los Angeles, the song uplifts so many brown folk, it's inevitable those drums will carry cultural currency forward until infinity.
"The original "Che Che Cole" was done by Willie Colon, the salsa artist. And Willie Colon comes out of this moment in New York-Puerto Rican history, where Latin music and soul music have merged and now become, you know, quite miscegenated. And the song gets covered by Antibalas, which is another New York group an entire generation later, which are these people who are paying homage to Fela Kuti and other Afro-beat artists. It just seemed like a really fantastic collision" Wang said of the record. "And to me, that's part of what soul does well, too, is to really bring together and embrace a very wide array of musical and cultural influences. If I could just add, I mean, the other thing, too, is that is that's a very funky song."