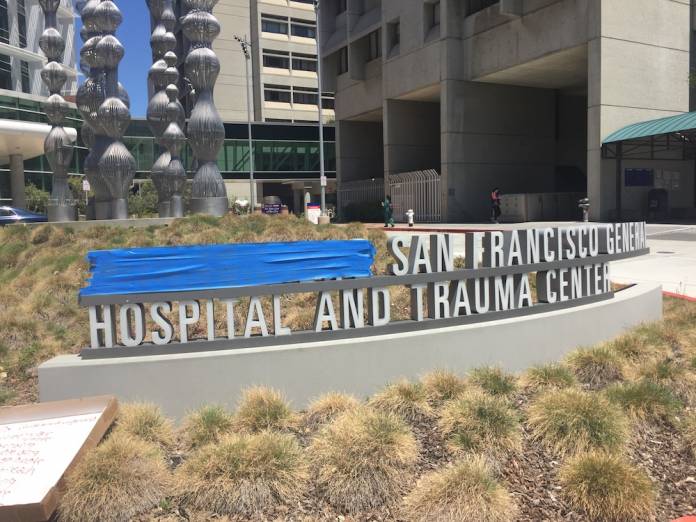 Much of the progressive world right now is pushing an ad boycott of Facebook. The platform has been a key factor in the rise of hate speech and the racist radical right, and helped get Trump elected. And CEO Mark Zuckerberg doesn't seem to have any intention of changing anything.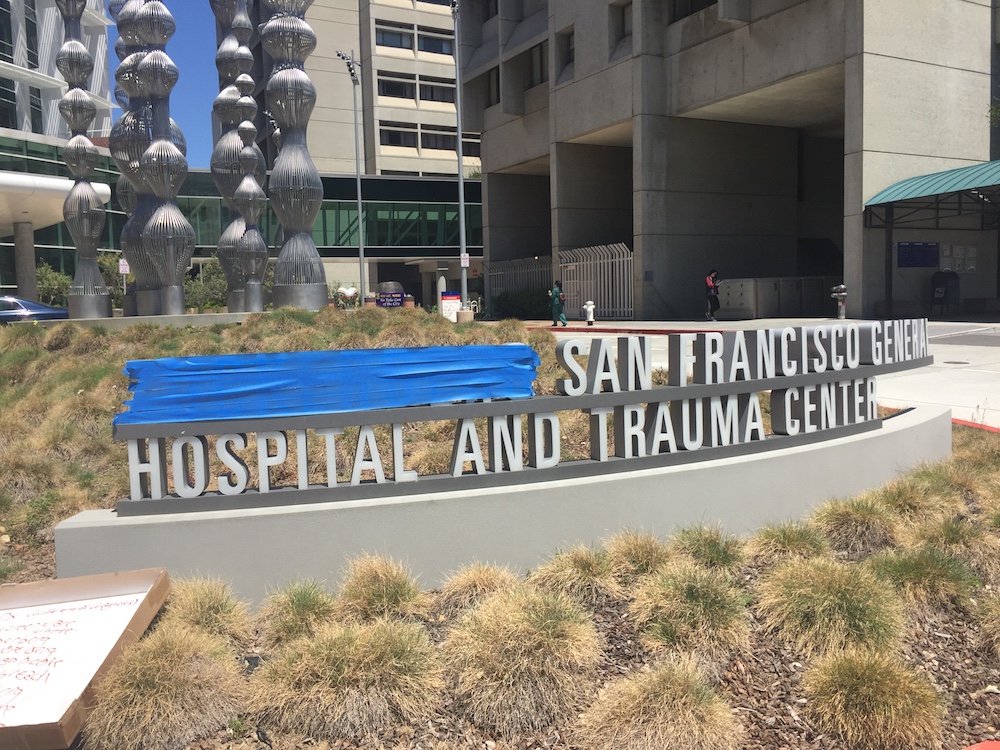 Facebook started out as an experience mostly for younger people, and that means they were probably more progressive. But these days, Facebook skews much more conservative. Facebook is used by not only Donald Trump but by dangerous violent groups for political organizing.
And Zuckerberg makes a lot of money from it.
Agt a time when so many people and organizations and public agencies are giving new thought to what statues we have and what we name things after, there's a Change.org petition by local activist Andrea Buffa (who has challenged Facebook in the past) is asking the city to remove Zuckerberg's name from San Francisco General Hospital:
Zuckerberg's failure to stop hate, lies, racism, and disinformation from running rampant on Facebook is counter to the values San Franciscans hold dear. He is being pressured to change Facebook's policies by companies throughout the country that have stopped advertising on Facebook to #StopHateForProfit. San Francisco should support these efforts and remove any mention of Mark Zuckerberg's name from San Francisco General Hospital until he takes real action to protect the public from lies, hate, and disinformation on the platform he founded.
This is hardly the first time people have complained, and Sasha Cuttler, a nurse at the hospital, has been trying repeatedly to get Zuckerberg's name removed.
(Why is his name even there? Well, he gave $75 million to help fund the new trauma center. Good – but the taxpayers of San Francisco put up $1 billion in bond money to rebuild the place, so it would seem more fair to call it the San Francisco Taxpayers General Hospital, or just San Francisco General Hospital.)
If Zuckerberg is so generous, why does he insist on having his name on things? Why do rich people do that in the first place? Mark Benioff wants to help UCSF's Children's Hospital – wonderful. But these are public institutions, and I've never been into the idea of naming public institutions after donors.
And now: Facebook.