What is it like to leave your home country to begin anew? For Oakland painter Elena Zolotnitsky, leaving Moscow where she was born and raised to escape the brewing unrest of an imminent coup, it was one of transformation. In 1989, at the age of 28 with a husband and six year old daughter, Zolotnitsky fled to Baltimore, moving to Berkeley as a single mother in 1999. She has lived in Oakland since 2012.
With a BA in Fine Art and Animation from the Moscow State University of Cinematography and credit as creative director on an animated film under her belt, Zolotnitsky decided to pursue her new life wholeheartedly as an artist, turning her focus to painting. "My father was an illustrator and a movie set director," Zolotnisky said. "There was never a question for me who I wanted to become. I knew right from the start what I was good at and what made me happy."
When asked what three words she would choose to describe her work, Zolotnitsky said, "Mysterious. Seductive. Alive." Her art is just that. Working in oils on paper, mylar or canvas with palette knife in hand, the artist paints from her imagination, sometimes from photographs or simply from life. Her studio time is her solace and her escape, never boring and always free.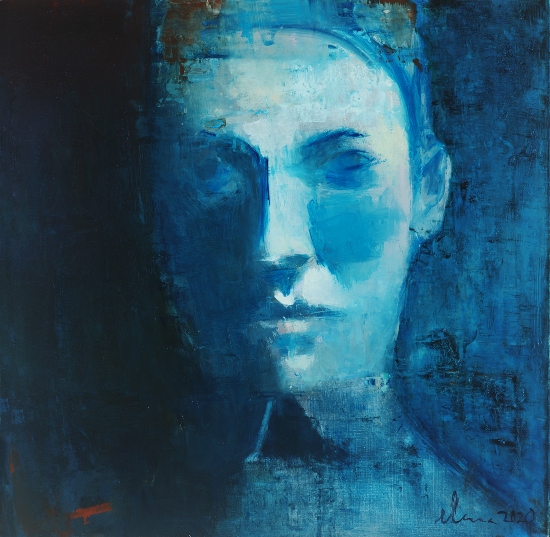 Apart from abstract portraits of often unknown people, Zolotnitsky also explores objects as portraits. In her series Extinct, for example, she depicts antique armchairs in various blurred hues and texture that take on a life of their own. Some of these works were translated beautifully into tapestries, in collaboration with Magnolia Editions in Oakland, and exhibited at the Andra Norris Gallery in Burlingame last year.
Regardless of the subject, Zolotnitsky works spontaneously. She is not interested in the "what" of her paintings but, more so, the unveiling of it. "I work in the moment until the painting starts to 'breathe' on its own," she said. Sometimes that happens in one session or it can take months. She shapes and reshapes a piece, pushing paint around until it starts making sense. "I love an accident in paint. Above anything else, I am choosing to paint emotion, memory and mood, what's inside, what fills my soul in the present. Everything else is just tools," she said.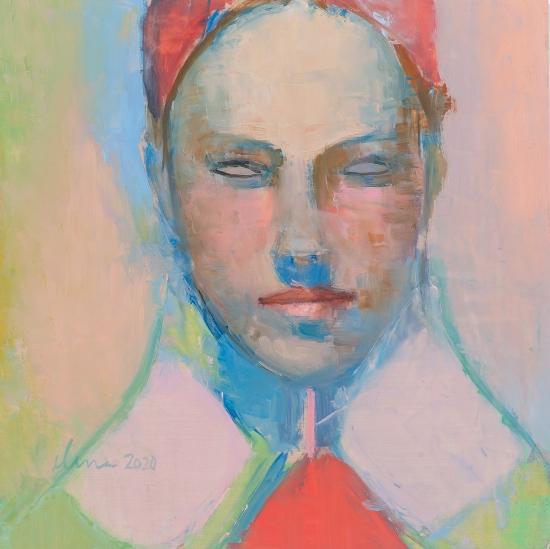 With a career span of nearly 40 years, the artist said it would be impossible to name all her influences. "You go through stages, different periods, you stumble along. You grow, you evolve, you become. Inspirations come and go. When I see something I love in other artists' work I try to figure out why, I process it and learn from it. One can find beautiful things through many sources; the Internet, books, museums or travels," she said. And through the experience of life itself unfolding before our eyes.
Zolotnitsky begins each day with a walk around Lake Merritt before first light which she describes as part exercise, part meditation. "I am enchanted with the change that daybreak brings. There are no two dawns alike," she said. In these volatile times, she observes the movement in the landscape in her city. "My art is not political, but the Black Lives Movement feels very close to home. Literally. The protesters were marching on our street and breaking all the windows and burning cars on their way. The next morning my neighborhood was unrecognizable," she said. "I love Oakland. It's my home. For the past 10 years I have been delighted in its flourishing and now it will take years to get it back on track. That disturbs me," she said.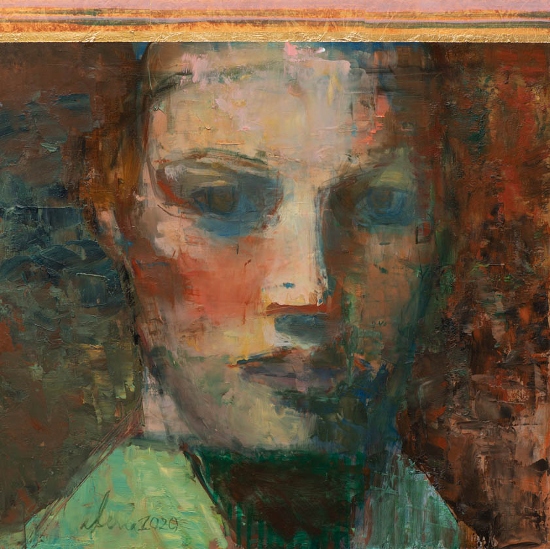 Regarding the pandemic, Zolotnitsky said after the initial shock she returned to the studio and let the emotions filter into her work. The feelings of separation, isolation, doom, and gloom were in the back of her mind while she painted. Her paintings "Apart"and "Wilted Valentines" are representative of this recent period, conveying a darkness that is a departure from her usual softer palette and tone. 
Overall, Elena Zolotnisky invites us to stand still for a moment and meditate on her images, to pause and take them in. What she strives for in her work and what moves her personally is beauty. "I live by the Fyodor Dostoevsky quote, 'Beauty will save the world'. I'd like to think that I am doing my part." 
Zolotnisky recently participated in "The Art of Quarantine" exhibit at Shoh Gallery in Berkeley and "Quintessence" at the Andra Norris Gallery, where she will also have work in October. She will be part of ArtSpan Open Studios in September. Solo exhibitions are slated in December at Sticks Framing in Berkeley and at Shoh Gallery in April 2021. For more information, visit zolotnitsky.com and her page on ArtSpan.org.