"I keep myself company," sings Kevin Sullivan at the end of "Older Now (It Hurts)," from his fourth album Floral Prince. "Like Joni, I live in a box of paints."
The San Francisco-born singer-songwriter, who records as Field Medic, has been a Joni Mitchell fan since age 19—around the same age as when he started gigging around town with his brother Sean, first in a group dubbed Westwood & Willow and then as Rin Tin Tiger.
But the idea of being alone in a box with your art is something Sullivan can relate to as a quarantine-era solo artist. Hints of Mitchell's mix of humor and self-concern can be found all over his discography. At first listen, however, Sullivan liked Mitchell for another reason.
"Her voice would break when she was singing," he says. "Those were some of the parts of the songs that I enjoyed the most, because my voice can break at times. Hearing how she was able to let her vulnerability be on display in that way was really insightful."
Vulnerability, flaws and all, is central to Sullivan's songwriting. To write the songs on Floral Prince, which came out on the beloved indie label Run for Cover on October 2, Sullivan employed a songwriting method he calls full-time freestyle, which he describes as "write the song quick, record it right away." This means that gorgeous ruminations on life as an artist often sit alongside observations about thrift-shopping on 24th Street or the relative health of his dick. The music is rough, often gorgeous, folk rock in different shades of lo-fi: some tracks studio-clean, others seemingly wailing from a broken radio.
Sullivan once considered filling Floral Prince with "bangers." He's not sure whether or not those tracks will ever see the light of day ("I need to figure out if they're actually good or bad," he says), but he ended up scrapping them for a mix of new songs and ones that have been lying around for years.
That long timeline might not seem apparent—until you listen closely enough to hear the experiential gulf that separates "I Want You So Bad It Hurts," with its lyrics about carrying around a backpack full of IPAs, from "It's So Lonely Being Sober," where Sullivan refuses an invitation to a party and returns home to the little box of paints.
Sullivan started drinking on the road, as touring musicians tend to do.
"Then when I turned 21, it became a ritual to just go to the liquor store every day when I got off work and get a few tall cans," he says. "I'm not really sure at what point it started teetering into a darker territory."
He estimates that this chemical reliance began in 2015, when his once-modest solo project Field Medic started gaining traction and he was touring regularly. "We started doing pills and getting faded all the time," he says. "And then I started hanging out with some friends in LA, and they party hard, so I would be in LA just raging and chain-smoking and stuff."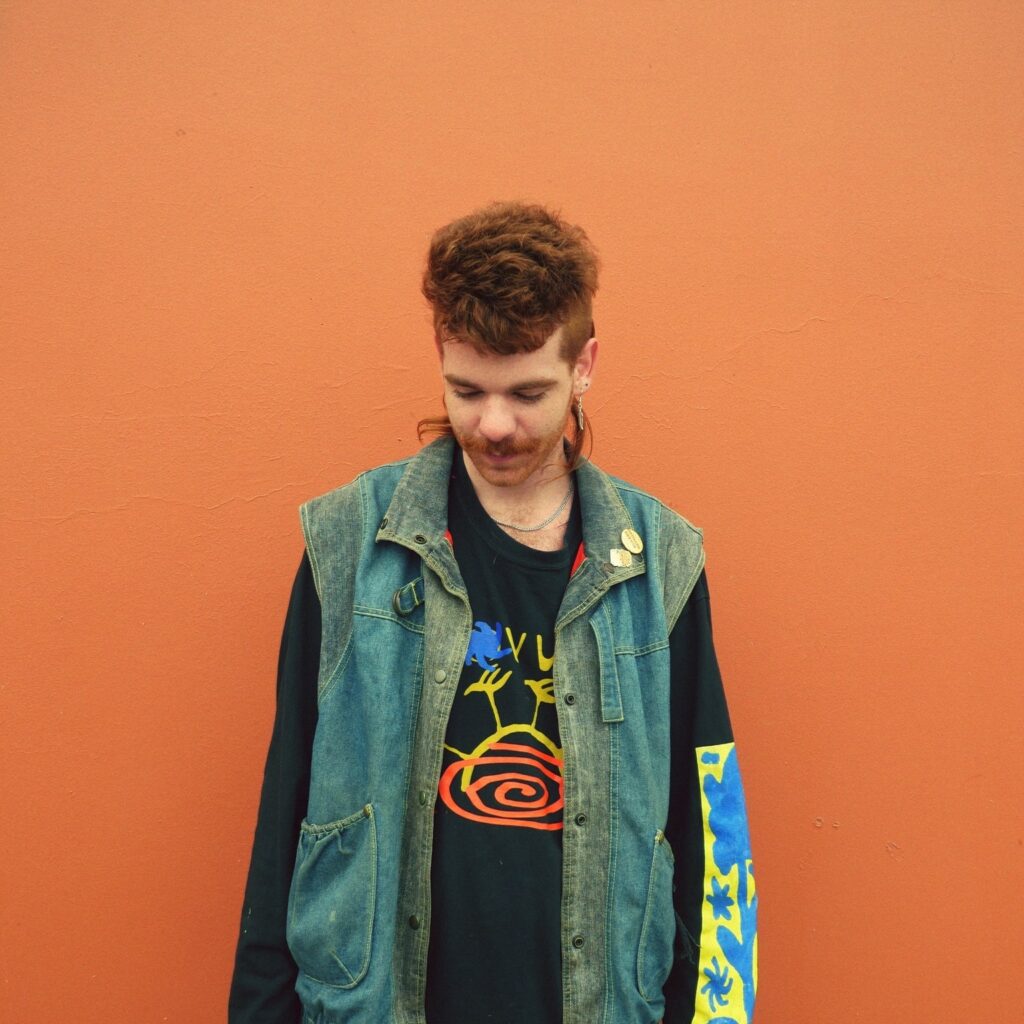 He began noticing a drinking-related change in his appearance, which he recounts on Floral Prince's "I Will Not Mourn Who I Was That Was Gone Away." In 2018, he made several short-lived stabs at sobriety, then found himself on and off the wagon again until July of this year.
As of the time of our interview, he was two months "and a couple days" sober. Not as long as some of his previous stints, but if you can raw-dog life during a pandemic, you can do anything.
"There's a thing they call the pink cloud phase, where for the first two weeks or a month after you get the urges [to use], you're just like, 'Wow, my God, I actually feel so good,'" he says. "After that passes, the existential dread comes back, and it reminds you why you want to use alcohol or drugs. The world is really weird, and life can be meaningless if you decide to look at it that way."
But it's hard to argue with the resolve on track "It's So Lonely Being Sober," which understands not only the hole drugs leave in one's mind, but the way the former user has to work to fill it. "At least tomorrow I won't be hungover," he sings. If you're thinking about how you're going to feel tomorrow, at least you're thinking about the future.