The last time I bought a Playboy Magazine was in 1993. I couldn't believe it cost $5.
I forked over my money, though, because it had a fascinating article by Vince Bugliosi, the Los Angeles lawyer, author, and most famously prosecutor in the Charles Manson case.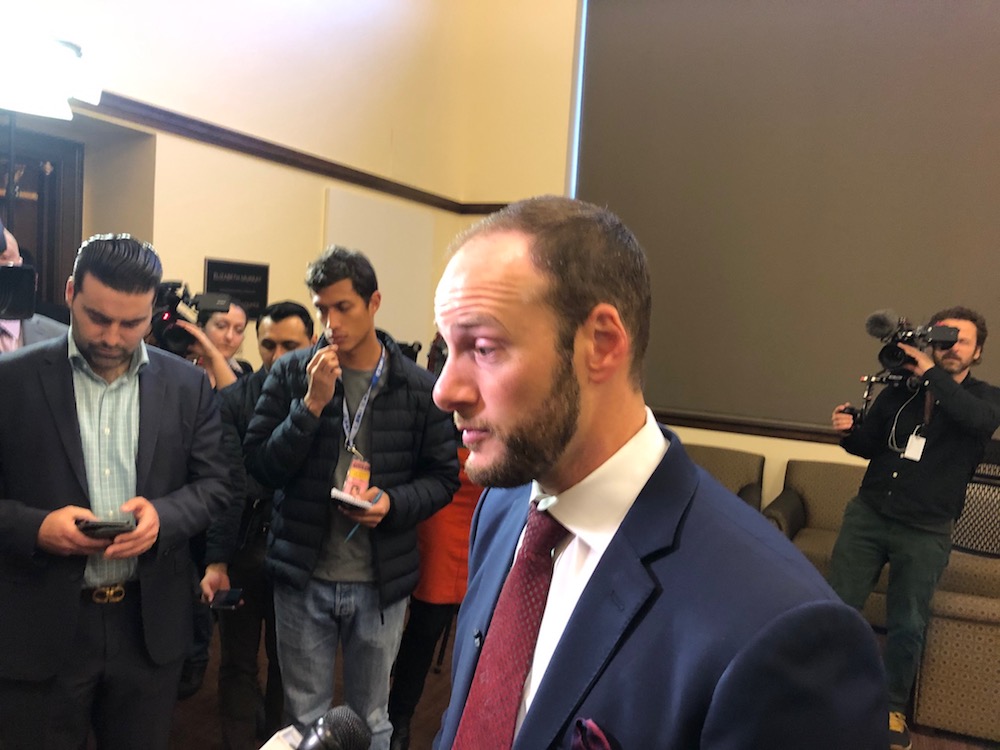 The subject was police abuse, and Bugliosi (who ran twice for DA in LA and lost both times) argued that the reason so many cops (mostly white) kill so many (mostly Black) people is the district attorneys let them get away with it.
Internal police investigations and discipline rarely work, he said. But if DAs would routinely file criminal charges against killer cops, they wouldn't be able to act with impunity. And, he argued, the worst of the killings would stop.
I was in the middle of a series of stories about a white BART police officer shooting and killing an unarmed Black man in Hayward. Jerrold Hall, who was 19, was walking away from the officer when he was shot in the back of the head with a shotgun.
BART cleared the officer of any wrongdoing, and put him back on the streets.
The Alameda County district attorney did nothing.
So I was fascinated that a former prosecutor would make the argument that sometimes, criminal charges are the only way to ensure police accountability, and I've quoted it many times since.
But none of the previous DAs I've followed in this city – including Terence Hallinan, a progressive former defense lawyer, Kamala Harris, who is now the vice-president elect, and George Gascon, who just won the job in LA running as a reformer – ever filed a single charge against a single cop. Although there were plenty of cases that advocates said rose to the level of criminal conduct.
And now, San Francisco District Attorney Chesa Boudin has taken an unprecended step and charged an officer who shot and killed an unarmed man who was running away with manslaughter.
Officer Christopher Samayoa sot and killed Keita O'Neil in the Bayview in 2017. O'Neil had allegedly carjacked a van and led cops on a chase before jumping out and fleeing. Samayoa fired through the open window of his squad car, hitting the suspect in the head and killing him.
O'Neil was not armed and, according to Boudin, posed no immediate threat to the officers.
The killing was one of a series of police shootings that have outraged community leaders and led to calls for more use-of-force reforms.
In a statement at the time of the filing, Boudin said, "I hope the message people take is that no one is above the law, that we enforce the law equally in San Francisco without regard to the color of your skin, how much money you have in your bank account or to whether you wear a uniform to work."
He added:
For too long, we have seen the failures of our legal system to hold police accountable for the violence committed against the members of the public they are entrusted to keep safe.  In my administration, police officers are not above the law .Police officers are obligated to follow the law when using force—even when responding to serious crimes.  As District Attorney, I will continue to hold accountable officers who inflict unlawful violence and breach the trust the public places in them.
The move will further infuriate the Police Officers Association and other Boudin critics, who have been attacking the DA furiously. But it will also send a message to local law-enforcement:
You can't just shoot people without justification and get away with it.
This is a huge step for San Francisco, a city that for all its progressive traditions can't seem to get its rogue police force under control.