The 710 holiday is upon us! July 10th is that glorious day when our elder stoners got so high they decided to flip the word "OIL" upside down to create "710." A day to celebrate cannabis concentrates in all their forms—hash oil, wax, shatter, resin, rosin, crumble, diamonds, and on, and on.
Here in the Bay Area, we are lucky enough to express our Pride one week,watch fireworks explode in a fog bank the next, and then finally, we get to get really high on cannabis oil the next week. (Not that that wouldn't already be happening, but nothing is better than making a holiday to backup the behavior!)
Usually, we celebrate 710 by doing dabs. Dabbing is the smoking of concentrates at high heat usually with a dab rig which is like a bong. This produces high-potency weed steam that, once inhaled, will get you to a new plane of high. Why is this fun? Because we are stoners. This is what we do.
But, if two growers out in the middle of the pot fields with nothing else to do decide to heat up two knives and sizzle a chunk of resin between them in order to suck up the steam to get high, then we will celebrate that too. (In the beginning this was known as "hot knifing," an early version of dabbing.)
If you're looking to gear up this holiday season, here are portable, easy-to-use dab rigs like the Puffco Peak (currently on sale for $249 from $379!), a long standing favorite of mine. I happen to own the Puffco Plus pen, which retails at a handy $90.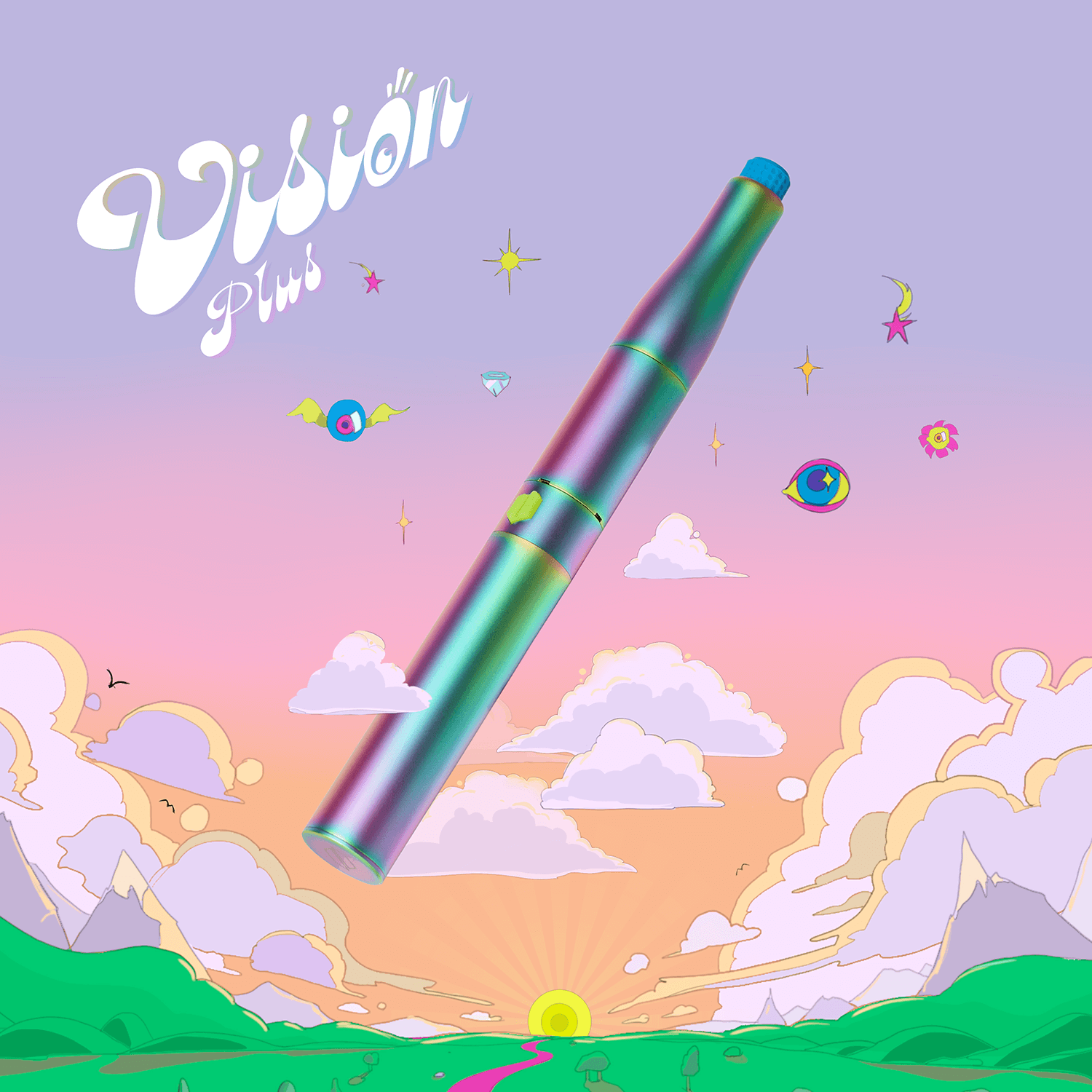 Of course, you can celebrate in less intense ways. Sprinkle a little concentrate on top of your flower in the bowl of a pipe or bong. Roll it into a joint. For these endeavors, I recommend a crumble or a hash that distributes easily. Some of the resins can be quite sticky and difficult to spread. 
You can also cook with concentrates. Infused ghee (clarified butter) is available at most dispensaries, no longer do you need to make your own! I found Kind, Clarified Confections, and Heavenly Sweet Cannabutter all available locally, and they even have dosage guides on their websites. Now, buy some brownie mix, measure out enough ghee for 5 to 10mg per serving (more if you are so inclined), and substitute it for the oil. You will need to melt it first. Voilà, pot brownies!
I called around town and several of the smoking lounges are opening back up including Moe Greens, Barbary Coast, and Mission Cannabis Club. Of the three, only Moe Greens has an open dab bar. Check with your local lounge before you go for its hours and available gear.
If you are feeling like getting out then definitely go support your local cannabis lounge, dabs or no. You can simply buy infused pre-rolls or some new crazy-sounding new concentrate and partake of it in the lounge with your friends. Let's get cannabis community socializing again!
All the dispensaries are having sales on concentrates for 710. I've been getting all the notices. Check with your favorite places.
Party-wise, Harborside in Oakland is having its Dab Days of Summer event on Sat/10 from 10 a.m. to 6 p.m. at 1840 Embarcadero. Dollar dabs for the first 200 people, free BBQ with a purchase, a DJ, food trucks, and plenty of deals on your favorite concentrate brands are promised.
If you are not feeling like getting out just yet, don't feel bad about celebrating at home or at a small get-together with friends.
This year, I celebrated 710 by making my own Moon Rocks. It was just one of those days when I was bored at home about a month ago. I had some beautiful, big, Black Jack nuggets on hand and some Strawberry Cough cannabis oil from Pure in a syringe. I suddenly realized I had some leftover hash and kief from when I was on a hash binge last year. Why waste it!?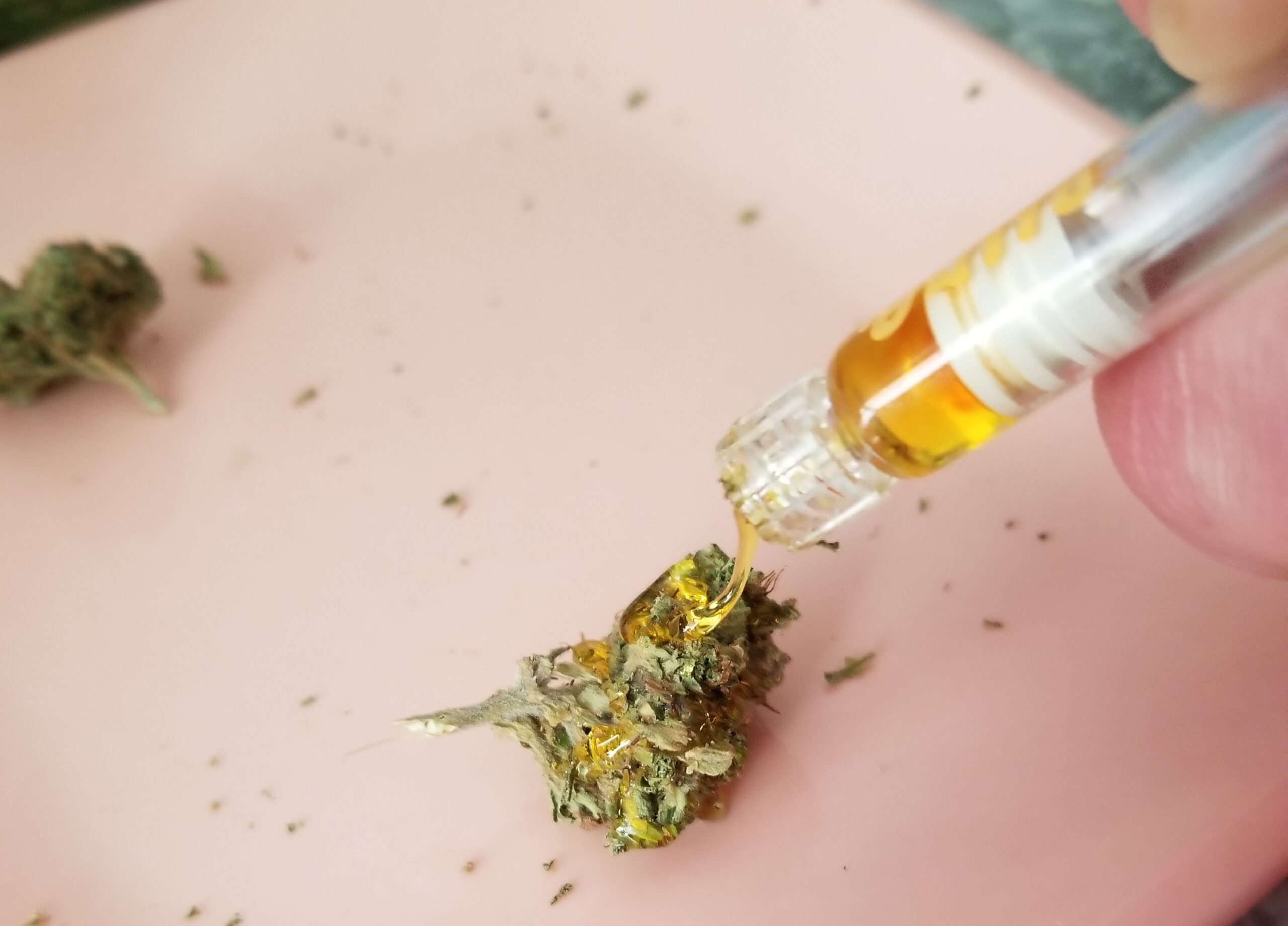 The next thing I knew I was using the syringe thingy to drizzle the oil on the nug and a Q-tip to spread it out. I sprinkled them with a mixture of hash and kief and then pressed down with the back of a spoon ever so gently, yet firmly.
I placed them in an air-tight jar and stored them away, only pulling out the jar from time to time to behold the wonders of my creation. The strawberry cough oil smells amazing. They are hardening up, just like little rocks. You want to store them away for at least 4 to 6 weeks.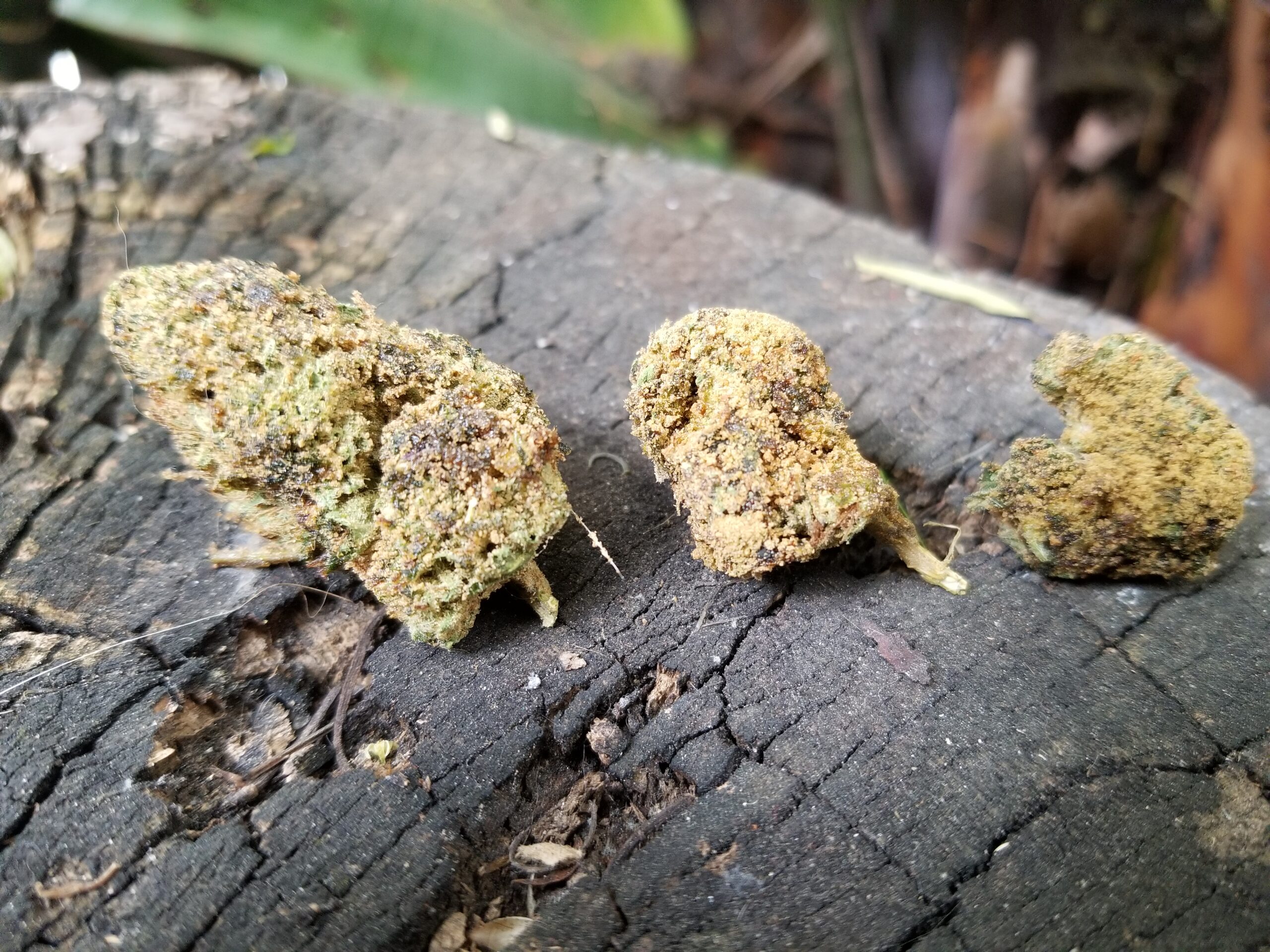 A great little stoner project. Mix and match flavors and strains. Easy and effective. Also, a great way to celebrate concentrates. I will be cracking the first one open for 710!
Afterwards, I will take a stroll down to the Bay and watch the birds and ships go slowly by as I ride that concentrate high. Wishing you a happy high on 710 and every day! Now it's time to light up.