Advocates for unhoused people are calling on Mayor London Breed to fully implement the Compassionate Alternative Response Team, a citywide program aimed at addressing homelessness.
On June 22, the Board of Supervisors voted unanimously to establish CART, and Breed signed the resolution July 2. Months later, CART still has yet to be implemented, and the program's supporters say that its progress has been stalled.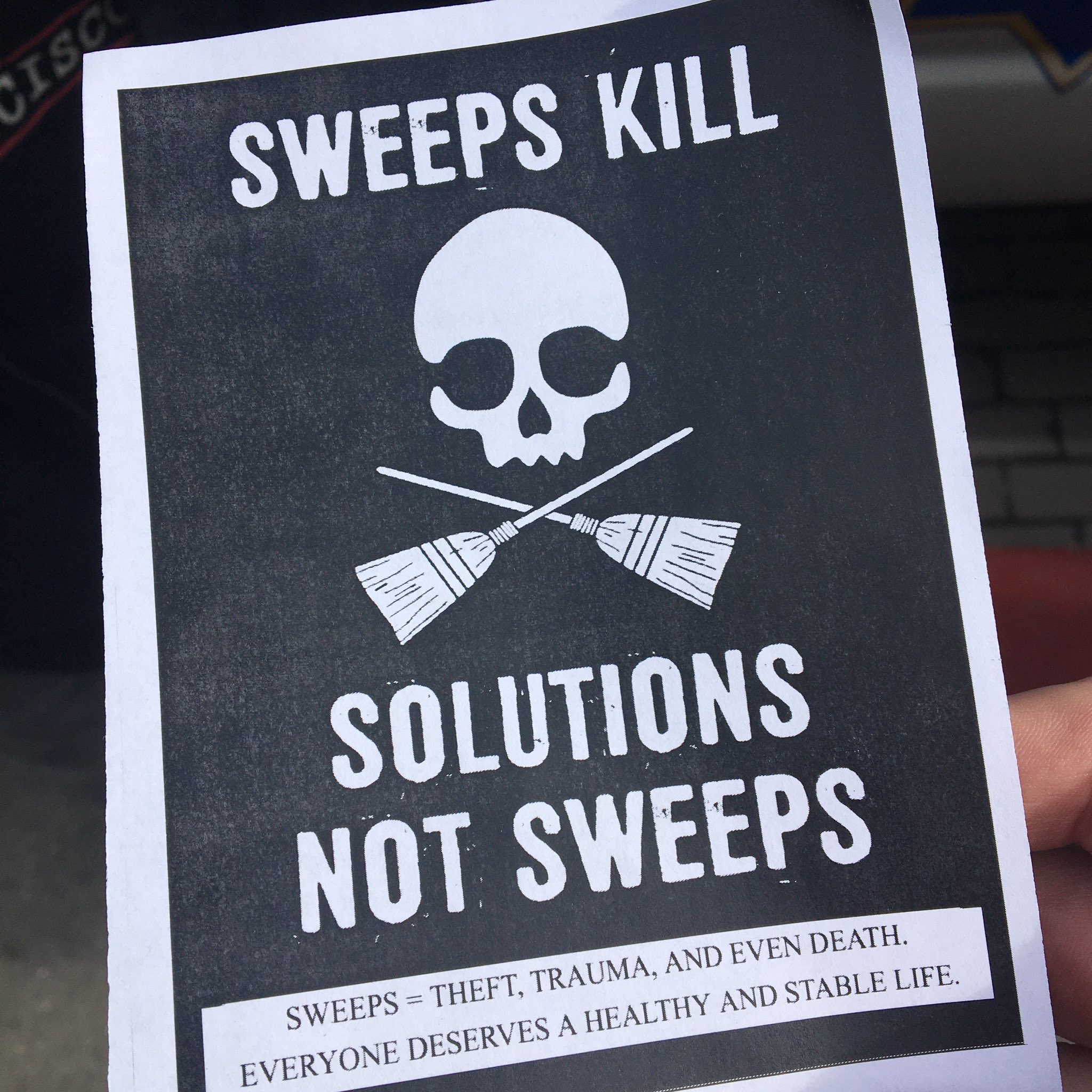 CART would consist of two components. The first, dispatch response, would send teams of trained civilians to respond to C-priority 911 calls involving homeless people. CART would also establish its own hotline separate from 91. CART's second component, street response, would teach housed people how best to support homeless people in their neighborhoods.
In a 74-page report released January 19, CART's supporters argue that police responses to homelessness are costly and ineffective and that CART would "decrease the workload and hours spent by police responding to homelessness" and "focus on the well-being of the unhoused."
CART has been allocated $3 million in funding, but its estimated annual budget is more than $6.8 million. Initially funded through unappropriated reserves, CART has since been assigned to the Department of Emergency Management.
However, CART's supporters contend that the program should instead be placed under the Department of Public Health's Behavioral Health Services, which they believe will garner more funding and align more closely with CART's public health-centered vision.
In an open letter dated September 3, advocates for CART asked the mayor to reassign the program to Behavioral Health Services, but they say the Mayor's Office has yet to respond.
"The mayor's office has placed [CART] under the auspices of DEM and is, from our perspective, moving very slowly on the implementation. It's basically stalled out there," said Jennifer Friedenbach, executive director of the Coalition on Homelessness.
"We're united here calling on the administration of our city to actually implement [CART] and to work with everyone here to get it done," Supervisor Matt Haney said at a recent press conference. "Because we still have people on our streets who are in need, and sending the police out to respond to people who just need a roof over their head is not going to work."
Elgin Rose, senior program manager of Code Tenderloin, reiterated the importance of implementing CART as soon as possible. "We want to stay on top of [communicating] to the mayor's office that we need this right away," he said. "[Homelessness] is not an issue that just goes away."
In an email to 48 Hills, Friedenbach said that CART's implementation is being held up intentionally for political reasons. "We believe the city is stalling in implementation and swallowing CART within other programs… City officials in the Mayor's Office have not totally committed to moving away from a police response to homelessness," she wrote.
The mayor's office has not responded to a request for comment.