Proponents of recalling three members of the School Board have submitted enough valid signatures to put the issue before the voters, and the director of elections has set the special election for Feb. 15.
But petitions to recall District Attorney Chesa Boudin have not yet been submitted—and if they are, and enough signatures are valid, that election will take place June 8, the same day as the regularly scheduled state primary election, Elections Director John Arntz told me today.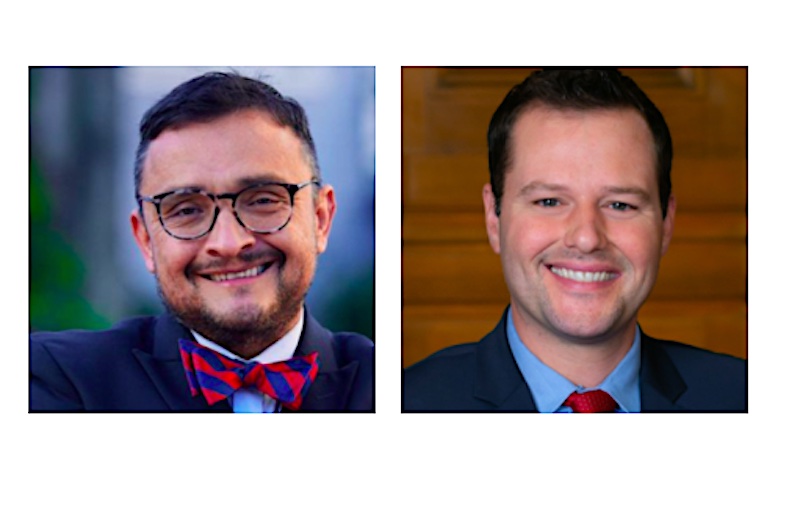 We don't know when the governor will call the first special election to fill the Assembly seat of David Chiu, but it's possible that the candidates will have to run at least twice and possibly as many as four times in the next year.
Arntz said Gov. Gavin Newsom doesn't have to coordinate with San Francisco, so the special election for Assembly doesn't have to be Feb. 15. Even if it is, that will just be round one: If nobody gets 50 percent plus one, the top two will head for a runoff. That will happen before—not on—June 8, when the normal Democratic primary for that seat will happen.
The top finisher in the runoff will take office as a member of the state Assembly—but could be challenged by the losing candidate in the June 8 primary. If those two candidates are the top two, they could face off again in November.
From Arntz: "SF voters could possibly participate in an AD 17 vacancy primary and general, and then vote in the June 2022 primary election that includes AD 17 for the next term for that office that would begin in Jan 2023."
The deadline for submitting Boudin recall signatures is Oct. 25, and efforts to gather names are continuing—with what appear to be some dubious practices.
Castro resident Chris Vasquez told me that he was walking by the Market Street Safeway in August and saw a tent with a "Free COVID Test" sign on it. He had recently returned from a wedding and decided a test was a good idea.
A technician swabbed his nose, then handed him a piece of paper to sign. It turned out to be a Boudin recall petition.
"It was really sketchy," he said.
The test was real enough: Vasquez got his results from Crestview Clinical Labs in Southern California. Crestview is on the list of state sites that are licensed to process COVID tests.
Justin Nguyen, president of Crestview, told me by email that "we do not run that tent nor employ anybody who works at that tent."
The city shut down the facility as an unauthorized testing site.
Meanwhile, a Superior Court Judge Sept. 15 issued a restraining order against a recall signature gatherer who had set up shop in the middle of the Clement Street Farmer's Market, right up against the vehicle of a farmer who was unable to get by to access his stuff—and, according to the court transcript of the hearing, pushed the farmer when he complained.
The farmer's market folks called the cops, who showed up but declined to ask the guy to move.
Judge Murlene Randall found "by clear and convincing evidence that there was a threat of violence or violence in the workplace in this case" and issued an injunction banning the signature gatherer from working inside the farmer's market space.
The company that is handling the signature gathering, according to records on file with the SF Ethics Commission, is called 2020 Ballcamp LLC, which has collected nearly $1 million from the recall campaign. Ballcamp, state records show, is affiliated with (possibly owned by) Paracorp Incorporated, which is affiliated with PCI Consultants, run by Angelo Paparella.
Messages left for Paparella were not returned.