It's been a rough re-entry for some into the IRL world after 18 months of streaming opportunities. I sincerely hope many venues have learned about the value of accessibility and global exposure that virtual tubing provided. (Was I dreaming that I attended the British National Theatre? And that suddenly major parties were open to people of all mobilities?)
As venues wake back up—and your beloved arts editor nurses multiple public hangovers and transit headaches from suddenly attending 100 things with limited restored Muni service and absolutely no remaining sense of personal party boundaries—it is nice to see some virtual offerings materialize onto real hardwood stages.
Case in point: Powerhouse performer and faux queen extraordinaire trixxie carr's "Neon Gothic Unicorn"—a monthly "science fiction music appreciation drag cabaret," which began as a streaming offering on drag club platform OasisTV. Now it's hittin' the real bricks at Oasis club itself, starting Sun/14.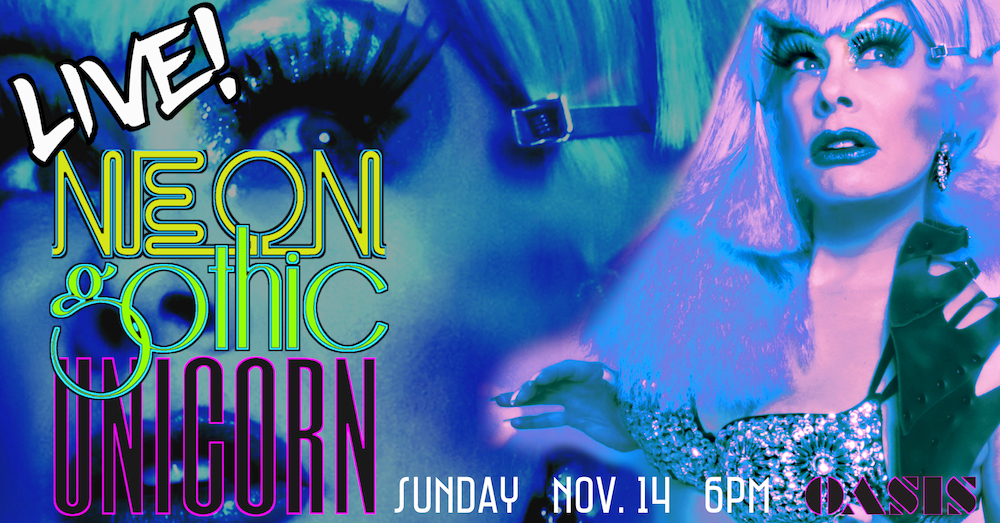 The first two dates celebrate music from albums by Gary Numan and Tubeway Army, Soft Cell, Siouxsie and the Banshees, and The Cure, and trixxie has promised to honor rare cuts and music that "the children need to know if they don't already!" But there are also audacious contemporary guest surprises, as would be expected from a hostess who just put out an album of her own.
"I am trying to really make it about music appreciation of club classics that shaped my nightlife experiences and are increasingly being left out of current drag playlists," trixxie told me, "as well as new music from Bay Area artists that many people don't know about yet. On November 14th we will feature new music from Goth-pop band Pleeay, and in future shows I will continue to bring both local musicians and artists as well as those connected with our own drag world here in SF so that they can be discovered and loved by our audiences!"
NEON GOTHIC UNICORN launches Sun/14 at 6pm at Oasis, SF. More info here.
MORE UPCOMING EVENTS OF NOTE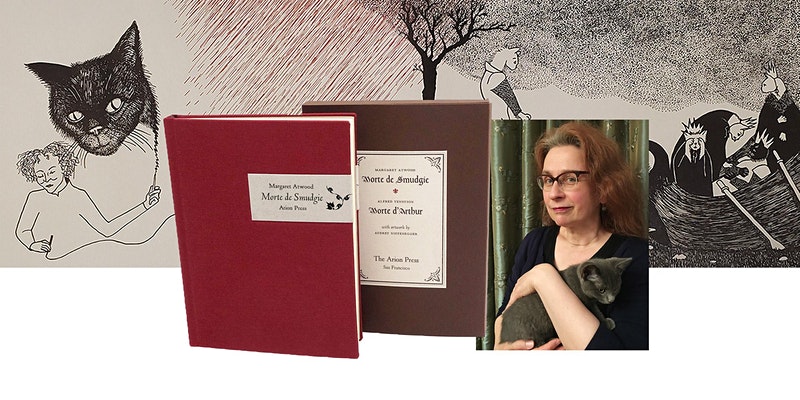 FRI/12 "MORTE DE SMUDGIE" BOOK LAUNCH This sounds both cute and terrifying, but mostly cute: "Arion Press is proud to host the official book launch party of the original short story, 'Morte de Smudgie,' by Margaret Atwood, paired with the 19th-century epic poem 'Morte d'Arthur' by Alfred Lord Tennyson. The limited-edition book features drawings by best-selling author and artist Audrey Niffenegger. The short story centers on the death of a beloved cat, Smudgie—and as the story unfolds, the reader sees there is another loss that has underlined the tide of grief. Atwood's narrator rewrites Tennyson's work with Smudgie in the leading role, supported by a full cast of noble felines in medieval robes." Atwood will be there on video; Niffenegger in person, and the little book looks gorgeous. 5pm-7pm, Arion Press, SF. More info here.
FRI/12 WOMEN'S AUDIO MISSION'S LOCAL SIRENS We here at 48 Hills are huge fans of Women's Audio Mission, the nonprofit dedicated to the advancement of women and gender-diverse individuals in music production and the recording arts. So we're stoked that their quarterly performance series Local Sirens is starting up again with a virtual concert at Oakland's Bandcamp HQ. Performers include lead singer Lalin St. Juste of Best of the Bay-winning band The Seshen, Native emcee Rocky Rivera, and noir female ensemble Kah Liberation. 5pm, streaming online. More info here.
SAT/13 EL RIO'S 42ND & 43RD BIRTHDAY PARTY Obviously they couldn't celebrate last year, but the Mission's insanely great queer patio bar is doing it up twice as hard to mark more than four decades. Can't believe it is 20 years older than I am! Free food and merch, entertainment (hurray for drag goddess Persia), and terrific DJs including Olga T, Brown Amy, La Frida, and John Fucking Cartwright. 3pm-10pm, El Rio, SF. More info here.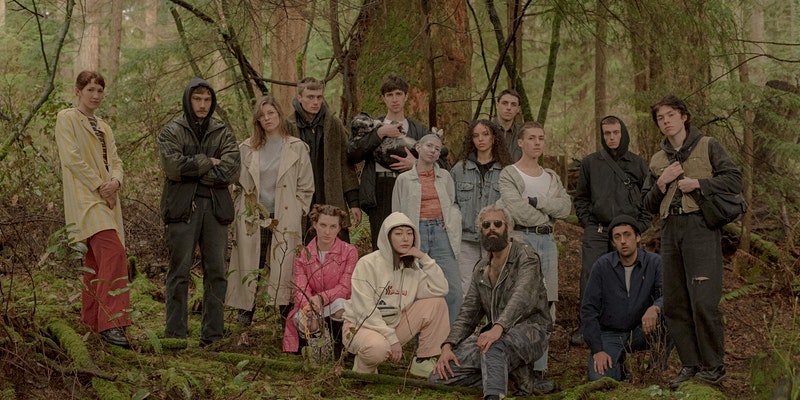 SAT/13 CRACK CLOUD One of the year's biggest musical revelations to me, this Canadian art-punk collective packs a powerful sonic punch while leaning on a radical communal vibe. They also feature in my favorite video of the year, Black Marble's "Preoccupation" (that band is also in town, at GAMH, November 18). 8pm, Starline Social Club, Oakland. More info here.
SAT/13 SAN FRANCISCO COFFEE FESTIVAL What's up, brew? (Sorry.) Find the roast with the most among dozens of small-batch specialists showcased at this annual bean-anaza. Then ride the buzz into a full program of entertainment from local bands and more. Noon, Fort Mason, SF. More info here.
SAT/13 LADIES OF THE '80S! Nobody walks in L.A.," goes Missing Persons' California synthpop classic, but local '80s New Wave fans will run to hear still-gleaming hits from the Dale Bozio-led band, with Annabella's Bow Wow Wow, Josie Cotton, and "Two of Hearts" queen Stacy Q. 9pm, Great Northern, SF. More info here.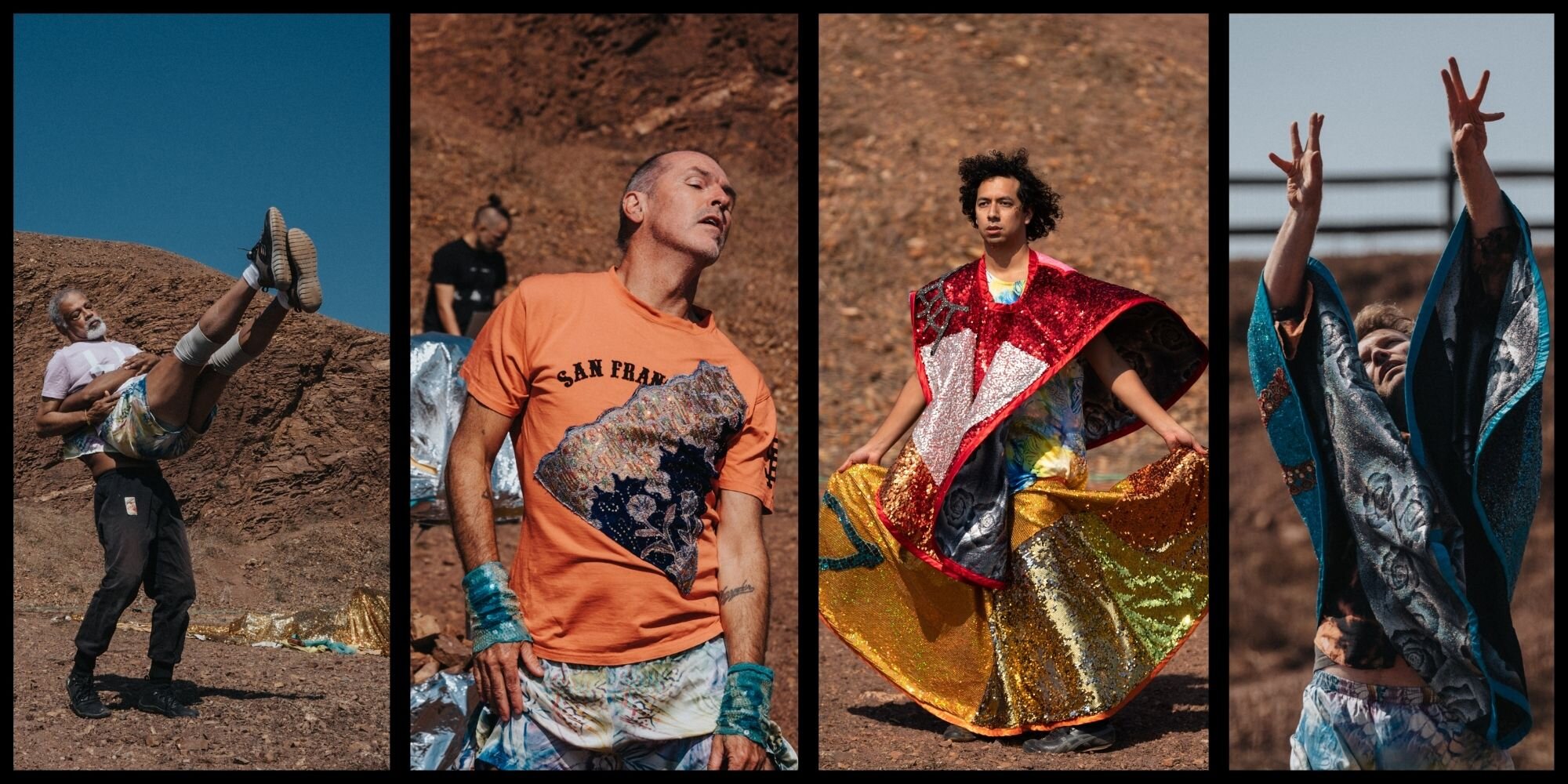 SAT/13-NOVEMBER 20 CIRCO ZERO: "TRY" "We seek a soft experience where land acknowledgement and fascia can be woven into a single conversation. Where bodies are energies and powers at the same time, always entangled within the ecologies from which they emerge," says dance-maker Ishmael Houston-Jones. This "deep improvisation" collaboration with politically engaged artists jose e. abad, Snowflake Calvert, Keith Hennessy's Circo Zero troupe, and Kevin O'Connor, marks NYC choreographer Houston-Jones' entry into his 70th year. At Z Space, SF. More info here.
SAT/13 ADRIATIQUE The Swiss DJ duo's hypnotic, melodic techno is perfect for transporting you to higher planes, which is why they recently played live from a helicopter above the snow-capped Alps(!) 10pm, Public Works, SF. More info here.
SAT/13 WRITERS WITH DRINKS Ah what a joy to listen to real writers read real writing while sipping a real cocktail served by a real bartender. Charlie Jane Anders has been a true literary all-star during the pandemic, releasing multiple books and hosting untold numbers of author streams. I love her, and I love this lineup of her monthly reading series at Make Out Room: Incredible cultural writer Lucy Sante; musical goddess and poet Adele Bertei who sang with almost every '80s group imaginable; Baruch Porras-Hernandez, and a fab clutch more. 7:30pm, Make Out Room, SF. More info here.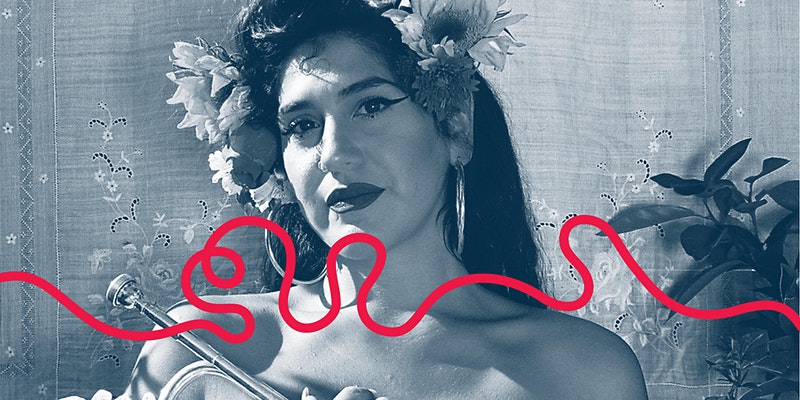 WED/17 LA DOÑA "Blend irresistible reggaeton beats with a strong feminist presence and you've got "femmeton," a genre pioneered by the Mission District's own La Doña. Fresh from a New York Times feature and ready to launch her new album, she'll be live at KQED headquarters. 7pm, KQED Live, SF. More info here.