Need a little Christmas right this very minute?
Then get out your yuletide sweater, holiday-themed mask, and vaccination record because Golden Girls Live! "The Christmas Episodes" returns this November to cap off yet another turbulent year.
"I don't like to dwell on where things are in the world, but there's no denying that these are slightly dark times," says Heklina, one of San Francisco's most prolific drag entertainers, who founded the hilarious parody show in a Western Addition apartment a decade and a half ago. "People need an escape, and that is what we intend to do—make them laugh and forget about the outside world—at least for 90 minutes."
The iconic 30-minute sitcom on which Heklina's episodes are based has fulfilled a similar function for audiences since debuting on NBC in 1985. [Hell, I've been falling asleep to the seven-season show since Lifetime started re-airing it in 1997—not because it's a snoozefest, but because it's as warm and comforting as a Xanax-and-winter-throw-blanket combo.]
Protagonized by four older women—Dorothy (Bea Arthur), Rose (Betty White), Blanche (Rue McClanahan), and Sophia (Estelle Getty)—who share friendship, a home, and plenty of carved-up cheesecakes, "Golden Girls"' greatest legacy may be how the characters dissected the issues of their time—AIDS, the environment, and racial inequality—along with their dessert, with a signature blend of sincerity and humor that made them palatable to Reagan- and Bush-era US residents.
"It's just the most well-written sitcom ever, with a mixture of vaudeville humor and great comic writing," says Heklina. "The four actresses were geniuses in their roles. And the show tackled issues, back in the day, that weren't really being discussed. Plus, I think the fact that it was older characters addressing these issues made it OK for the TV audience at the time. There's also a comfort that you get from watching the episodes. I can't quite explain it but everybody can imagine themselves out on the lanai with these girls having cheesecake."
After 15 years, Golden Girls Live! "The Christmas Episodes," featuring Heklina (Dorothy), Matthew Martin (Blanche), D'Arcy Drollinger (Rose), and Holotta Tymes (Sophia) gives San Franciscans—especially those of us familiar with the importance of a chosen family—a similarly warm and fuzzy feeling each holiday season.
I spoke to Heklina about this year's episodes (coming to the Victoria Theatre from Fri/26 to Dec. 23), how she keeps the show fresh after 15 years, and how her drag rendition continues to bring the "ho ho ho" and make the holiday season less lonely.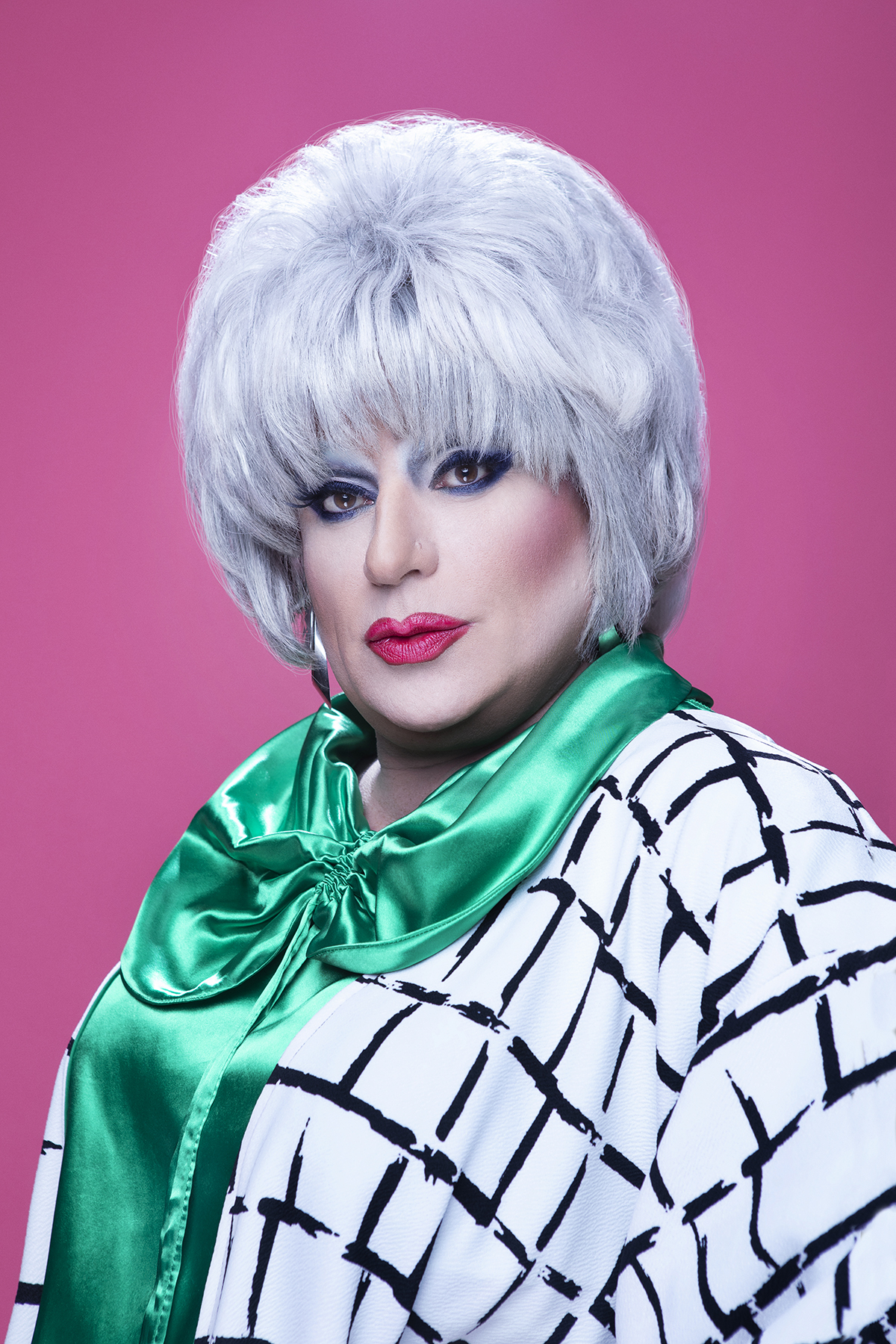 48HILLS How do you keep Golden Girls Live! The Christmas Episodes fresh for the audience and fun for yourself after 15 years?
HEKLINA The best part is that everybody in the show has such an amazing camaraderie. That's how we keep it fun for ourselves, and I think the audience picks up on that. It's just a joy to do the show; it's the one show I do where I could just do it all year long.
48HILLS What's it like coming back to perform live at the Victoria Theatre after livestreaming the show last year?
HEKLINA It's a huge relief to be able to tread the boards again. I do feel everyone's a little bit shellshocked after the bomb of COVID hitting, so I can't wait to see the connection between us and the audience on opening night. It was great to be able to live-stream and I have to give so much credit to D'arcy and the Oasis crew for pulling it together, but nothing beats performing live in front of an audience.
48HILLS How do you decide which episodes to enact? Why are "Henny Penny — Straight, No Chaser" and "An Illegitimate Concern" perfect for this year?
HEKLINA D'arcy has been trying to talk me into "Henny Penny" for years and finally, he wore me down. [Laughs] We tried on our costumes last night and I have to say they are hilariously ridiculous. And we picked the "Illegitimate Concern" episode almost solely for that Sonny and Cher scene—and if you don't know what I'm talking about, you'll just have to wait until you see the show.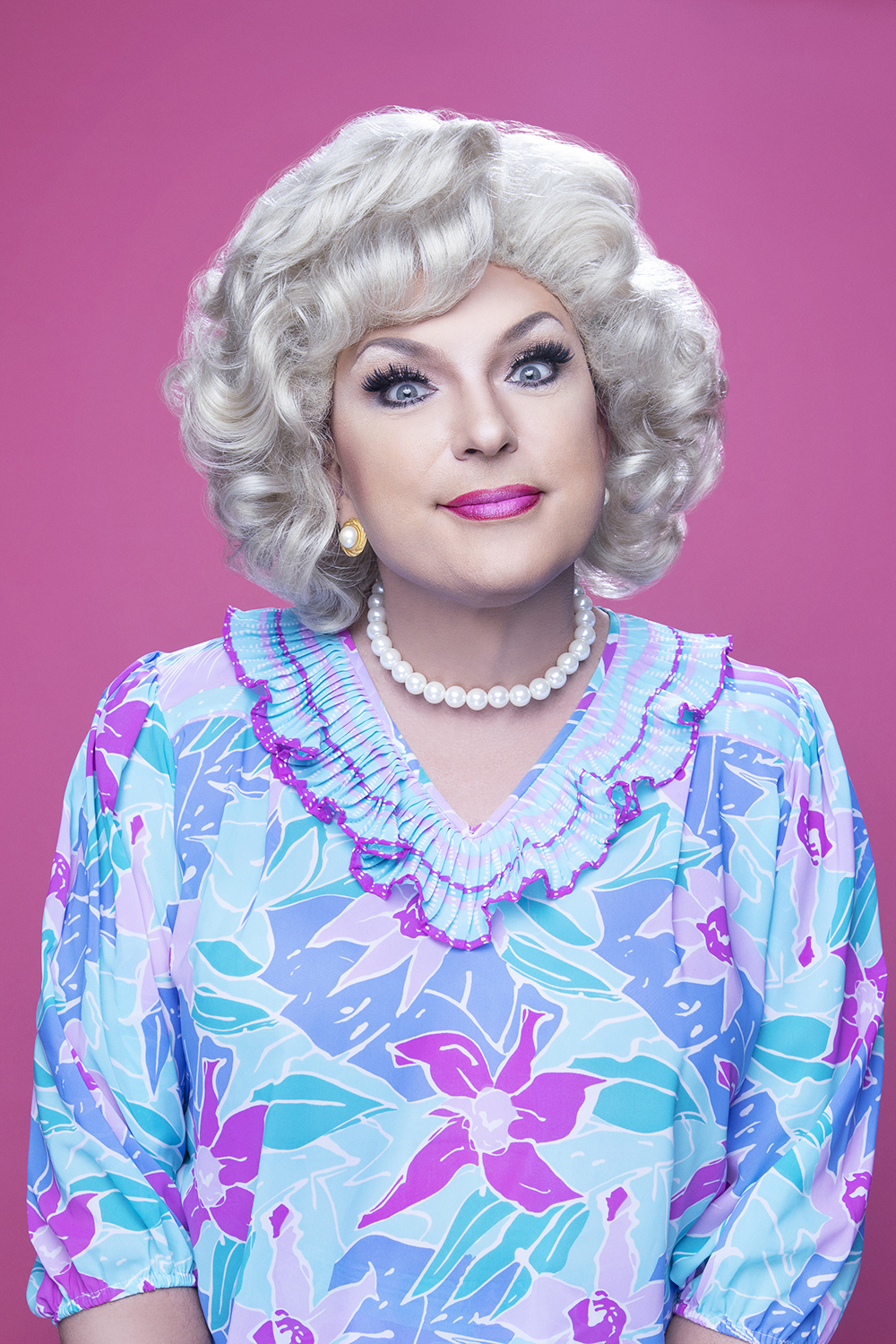 48HILLS How do you divide your time between SF and Palm Springs and does SF seem different to you since you moved there last year?
HEKLINA I've been in Palm Springs full-time since the beginning of the pandemic so my time between here and there has been pretty limited. The few times I have been here in SF during the pandemic, it's been sort of grim with everything shut down, etc.
The last couple of times I've been here, though, it's been gratifying to see life returning, and I think once we are in a sort of post-COVID world, I'll be flying back-and-forth between San Francisco and Palm Springs monthly. It might be time to get another apartment here.
48HILLS If you could play any role other than Dorothy, which would it be and why?
HEKLINA Well, I'm a slut in real life, so I think, for me, Blanche would be too easy. I'd like to play Rose just for the challenge of being a dingbat. But, of course, Dorothy is the closest to my actual personality: dry, sarcastic, and she suffers no fools.
48HILLS All of the original "Golden Girls" actresses were alive when you first began doing these episodes. Did any of them ever publicly comment on them? If not, what would be the biggest compliment they could have paid you?
HEKLINA No, no one ever commented on them, and I so wish we could've had one of the girls attend our shows. The greatest compliment would've been for them just to give the show their blessing.
48HILLS The holidays are often more difficult for members of the LGBTQI community. How does a show like this help?
HEKLINA People do need to escape, and I think some members of the LGBTQI community need to escape more during the holidays. Speaking for myself, I never had a terrific home life, and one way of coping—my way, I should say—is through laughter. If I'm going out to the theater, I don't want to be lectured or talked down to; I want to be entertained. That's the best thing that we can do for an audience—and the best compliment someone can give us is if we make them laugh.
THE GOLDEN GIRLS LIVE "THE CHRISTMAS EPISODES" Fri/26-Dec. 23, $30-60. Victoria Theatre, SF. Tickets and more info here.