Last week my son asked what I want for Christmas. I looked at the 10 teetering stacks of books I haven't read and the 12 empty picture frames I bought, thinking I'd print photos to insert—until my printer ran out of four-color ink and I was at that time too much of a COVID-variant-coward to visit an office supply store and too brain-fogged to remember to order it online. In my closet are clothes I haven't worn since March 2020 because we've been locked up, and shoes now too small due to the combination of no longer cramming my feet into size-reducing ballet pointe shoes and advancing age causing my footprint to spread. In the kitchen are a multitude of never-used pots, still-boxed electronics, un-dog-eared cookbooks, and pristine utensils, the purpose for which this culinary non-whiz kid has never explored or entirely understood. In various corners, shrink-wrapped CDs pile up by the stereo. Last year's holiday chocolates fossilize on the shelf, seasonal candles still have white, virginal wicks … the list goes on.
So I said to my son, "I don't want more stuff. I want no things." Which doesn't mean I, like most people I know, don't want something. What many of us seem to want, when I toss the question out to friends, family, colleagues, people I don't know by name but see at the local grocery store now that we're not locked up, is to DO something WITH someone. To not be alone. To receive nothing, but to be in fellowship with at least one other sentient being and have an experience.
With that goal in mind, here's what I came up with: five "no-thing" gifts and a list that is far from exhaustive. Come up with your own ideas to share with loved ones during the coming weeks and months. (And if you can't find someone to join you, give me a holler. I'm up for any no-thing outing.) As with all things—COVID, sigh—be sure to check websites for the latest entry or participation requirements related to vaccinations, masking, and other safety protocols.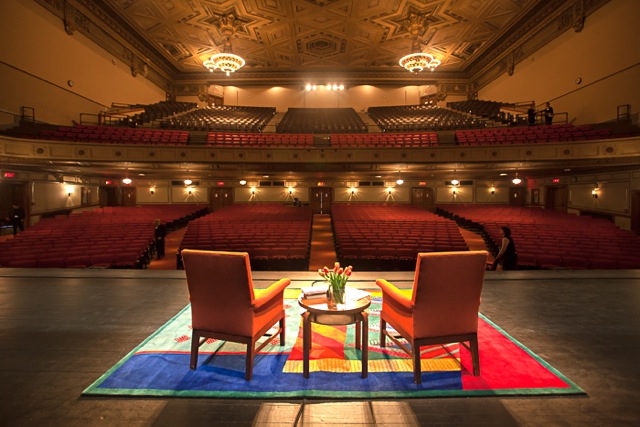 For the friend who's a talker, but also loves to listen to other people talk Buy tickets to attend a City Arts & Lectures live event at the Sydney Goldstein Theater. Ok, so you missed San Francisco poet laureate and community activist Tongo Eisen-Martin's riveting chat on Dec. 15 with journalist, music critic, and vice president of Narrative, Arts, and Culture at Race Forward, Jeff Chang. All the more reason to catch the next cruise. Among others that are coming up: playwright, lawyer, and author Wajahat Ali in conversation with the Bay Area's own rebel writer Dave Eggers (February 1); Buddhist Monk Jack Kornfield with gotta-love-her-and-yourself author and essayist Anne Lamott (February 15); and another paired event: award-winning broadcaster, author, and National Humanities Medalist Krista Tippett in a discussion with travel writer and novelist Pico Iyer, whose The Art of Stillness follows our no-thing theme with an eloquent investigation of going "nowhere."
More info here.
For the science tripper Your dearest who loves nothing more than a visit to the moon or underwater immersion or rainforest exploration or time travel to prehistoric eras will adore tickets for a visit to Cal Academy of Sciences. Explore the stars, shake it up in the iconic Shake House, marvel at the four-story rainforest, come face-to-snout with live sharks, rent a space for an everybody's-vaccinated party, check out Thursday nightlife for +21s, and more. Or, choose to experience the Exploratorium at Pier 15. Exhibits currently running are all about light and dark: luminosity abounds in the Exploratorium's "Glow" and "Illuminated Frames". The Academy's "After Dark: Motion Pictures" sweeps across a cinematic landscape of photographic approaches and innovation; there, one can interact with mirrors or paint the sun or swirl sand and be transported to a desert by artist Ned Kahn's amazing "Aeolian Landscape." Trust me, a visit will have you frolicking through exhibits like a child and forgetting entirely your expanding shoe size.
More info on Cal Academy of Sciences here and on the Exploratorium here.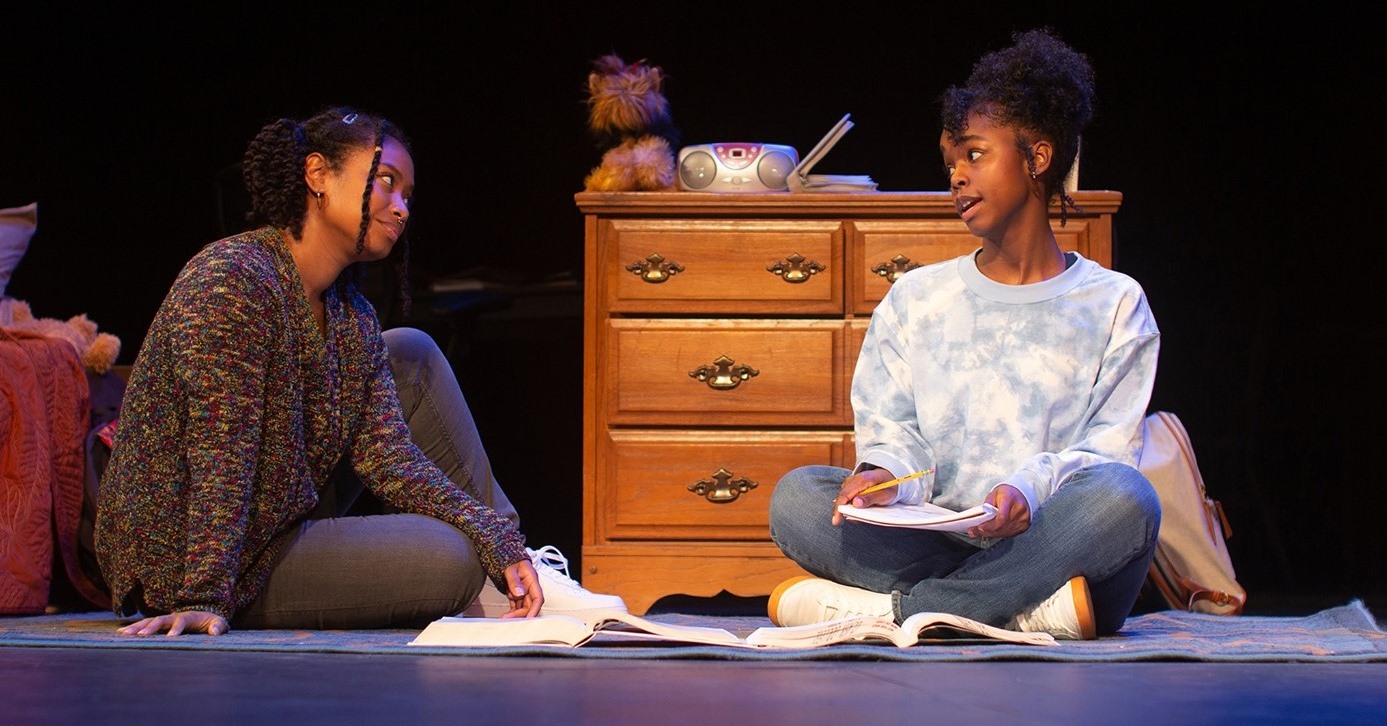 For your best theater buddy—or their whole family and yours Grab tickets for either or both of these terrific holiday shows. African-American Shakespeare Company presents a soulful up-twist of the classic fairytale Cinderella (Sat/18-Sun/19). The company led by artistic director L. Peter Callender, and this annual production directed by Sherri Young, the company's founder and executive director, is thrilling and likely to make you become a regular attender or get involved with their impressive classes, workshops, and educational programs. (Get ready to mark up the 2022 calendar, big time.) No less compelling and celebratory is Lorraine Hansberry Theatre's A Soulful Christmas. Rightfully claiming the descriptor of "San Francisco's premier African American theatre," the company founded in 1981 is currently helmed by the venerable artistic director Margo Hall, and brings in musical director Yvonne Cobbs and director Shawnj West for the show. Keep your eye on this company for big strides in 2022, and bookmark the website on your mobile device to track upcoming productions. Sure, this is a blatant plug to support Black theater. Black theater artists have never received the attention and accolades they are due. Now's the time.
More info on African-American Shakespeare Company here, and on Lorraine Hansberry Theatre here.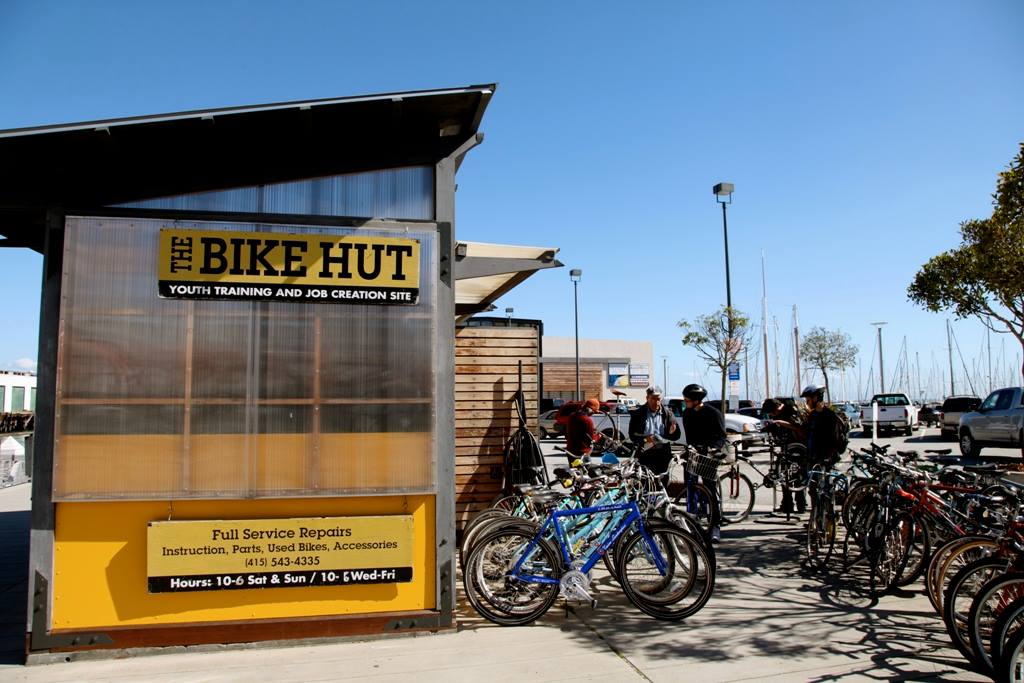 For the folks who wanna get outdoors Intimidated by San Francisco's hills? (The actual ones, not this publication.) You can conquer any incline with an e-bike rental. The city offers a hefty list of great bike shops that rent hourly or daily. Among them are Bay City Bike, Blazing Saddles, Golden Gate Rides, Parkwide, San Francisco Bike Rental, Streets of San Francisco Bike Tours, The Bike Hut. Pick the location most convenient or choose according to style of bike—city, hybrid, road, mountain, tandem, with baby trailers, and other options. Prices range and an online visit to each shop's website will lay out the terms, along with equipment include such as helmets, locks, maps, and whatnot. Some rental stores offer guided tours and most require bikes are returned to the original rental location. OK, many of these shops also sell e-bikes—and after having ridden one not too long ago, I'm guessing post-ride one of you will want a something instead of no-thing. Go ahead and purchase a pricey set of wheels; just don't tell us about it.
For the one who loves to fuel their imagination Because you may cheat and buy a bike, I get to add one some-thing gift to this list. But it's an upcycled cheat! Visit SCRAP, the creative reuse center and arts education non-profit founded in 1976. The organization diverts 200 tons of arts and craft materials from landfills annually. The donation of quality re-usable materials (textiles, buttons, paper, craft and office supplies, plastics, and wood) are available to teachers, parents, artists, and organizations that support Scrap's creative reuse workshops, art kits and instruction offered to underserved students, or to supply materials for field trips and workshops to classrooms and schools in the San Francisco Unified School District. Anyone can shop the store (check the website for holiday hours) and marvel at the warehouse full of stuff that is not no-thing, but is a part of something worthy beyond consumerism and materialism. Think of a purchase as giving a loved one the fuel to fire his-her-their imagination. Besides, when you visit, you can schedule ahead and donate some of those things you will never use. In fact, I've a pile of what's-its already packed and ready. I figure my quality stuff might enable a child to construct something new and wondrous, or to simply believe in their own incredible creativity. Now that's something with unlimited value.
More info here.