Rev. Arnold Townsend, the chair of the Redistricting Task Force who acknowledged he was under immense pressure from the Mayor's Office to promote a highly gerrymandered sups map, changed his position early this morning and voted for a new version that community activists say is going in a much better direction.
The 5-4 vote, with Townsend in the majority, reflected another type of politics: Organizers and activists representing the Black, Asian, Latinx, LGBTQ+ and other communities turned out in huge numbers over the past two weeks, spending long hours at rallies and in public hearings and making many hundreds of comments against the gerrymandered map.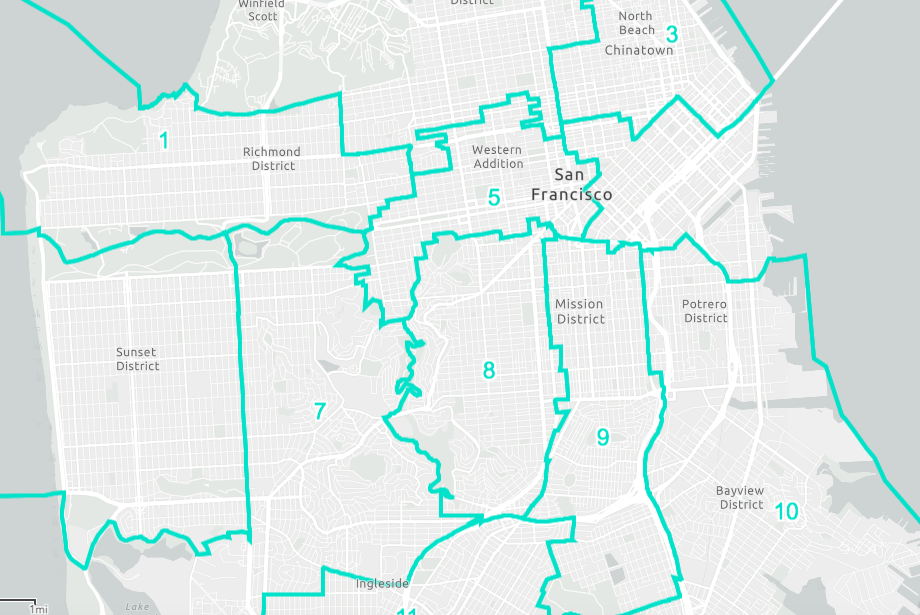 Some had said that if the gerrymandered map was approved, it would lead to lawsuits and possibly a fall ballot measure overturning the decision.
The new draft map, called a "healing map," restores Potrero Hill to District 10, puts the Tenderloin and central Soma back together, and leaves much more of the original District 5 intact. It still moves the ultra-rich Seacliff from District 2 into District 1.
Raquel Redondiez, on behalf of the SF Unity Map Coalition issued the following statement:

We thank the Task Force for listening to the overwhelming community input that the final map would have been detrimental to the city's most vulnerable populations. We hope the Task Force will listen to the community in its additional meetings and draw a fair map that truly reflects public input, prioritizes those who depend most on city services, and protects the political voice of working-class neighborhoods, communities of color, LGBTQ+ and other vulnerable communities.
For the hundreds who have been fighting this battle, it's a sigh of relief—and sends a strong message that grassroots organizing works, even up against some very powerful interests.
But this still isn't over.
The Task Force agreed to miss the April 15 deadline, which really meant nothing, and hold another meeting April 21. The Department of Elections needs the map to be complete by May 5.
If the Task Force decides to accept something close to the new map, it will revert to what community groups asked for ten days ago—and the panel seemed willing to accept.
Then the pressure started, and the direction of the mapping changed, dramatically.
It seems unlikely that the powerful interests trying to gerrymander progressives out of office will give up after this setback.
So everything—in public anyway—will settle down for a week. Then the Task Force will meet again, at least once, facing a real deadline, and hammer out a final map.
But it won't be quiet behind the scenes. We will keep you posted.