The storied Mechanics' Library is hosting an online talk, Tue/26 at 6pm called "Youth Gone Wild: the intersection of music, art, and rebellion." Register here for the free Zoom link!
Hosted by East Bay Yesterday podcast host and KPFA presence Liam O'Donoghue, the talk will feature local author Samantha Durbin talking about her book Raver Girl: Coming of Age in the '90s, skater-turned-poetic-writer José Vadi of Inter State: Essays from California, and our own Marke B. whose Into the Streets: A Young Person's Visual History of Protest in the United States is now in its second printing in an expanded edition, and whose Queer: The Ultimate LGBTQ Guide for Teens remains a bestseller in its genre after a decade, two editions, and several printings. More info below!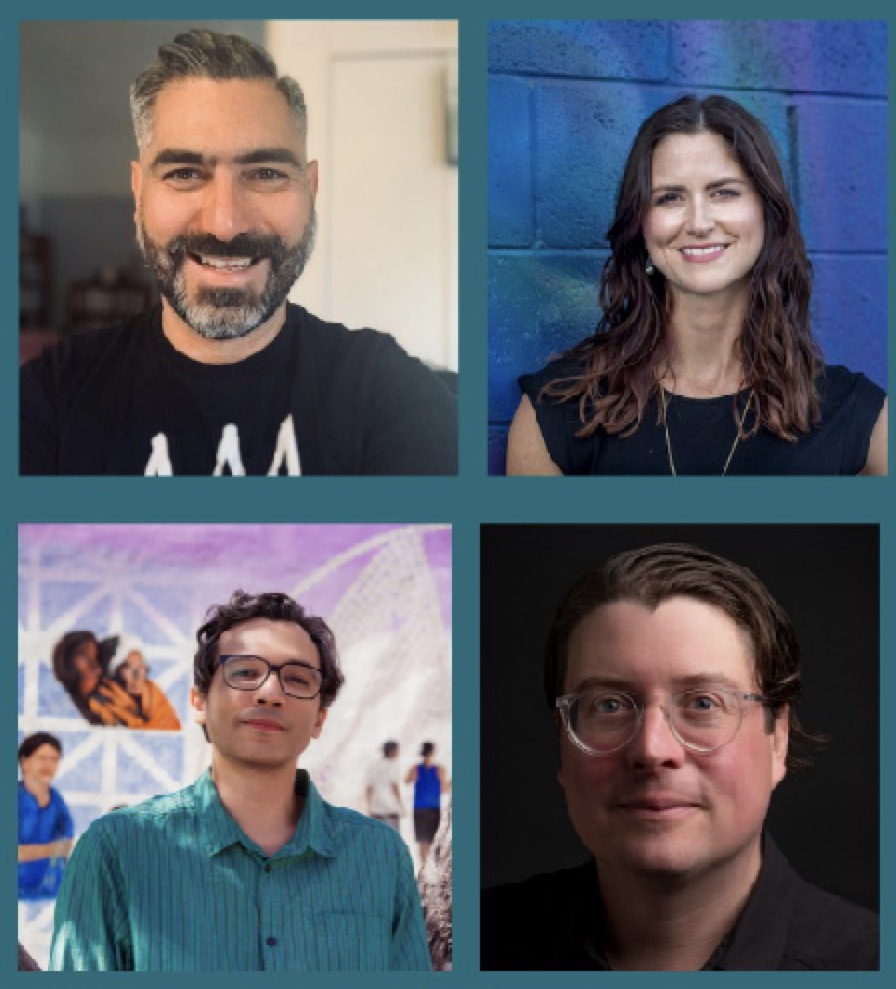 Youthful rebellion is often described as "a phase" meant to fade away as we mature into responsible adults, but maybe this rite of passage shouldn't be dismissed so easily. – Perhaps there's much to be learned from exploring this time of heightened emotions, energy, and idealism?
Marke Bieschke, Samantha Durbin, and José Vadi are three Bay Area authors who approach the intersecting themes of youth, rebellion, and history in their recent books, albeit from very different angles. Bieschke's Into the Streets: A Young Person's Visual History of Protest in the United States is a powerful tour of activist movements geared towards the next generation of political leaders. Durbin's Raver Girl: Coming of Age in the 90's is a memoir of transitioning out of a sheltered girlhood by immersing herself into the raucous world of underground parties. And Vadi's Inter State: Essays from California deftly weaves together tales of skateboarding and poetry with reflections on family history, immigration, and the ever-changing landscape of the so-called Golden State. Across this wide terrain of topics, these books all overlap with appreciation for the ways art and music propel personal and political narratives.
Through a conversation moderated by East Bay Yesterday host Liam O'Donoghue, these authors will explore how revisiting their formative years informed their writing, the dangers of nostalgia, harnessing the power of creative expression, and much more.
Liam O'Donoghue is the host and producer of the KPFA radio program and podcast East Bay Yesterday and co-creator of the Long Lost Oakland map. His journalism has appeared in outlets such as SF Gate, KQED, Berkeleyside, Oaklandside, Mother Jones, Salon, East Bay Express, and the syndicated NPR program Snap Judgement. In 2018, he was honored by the East Bay Express as "the best journalist-turned-historian" and presented with a "Partners in Preservation Award" from Oakland Heritage Alliance. O'Donoghue has given many presentations on local history at libraries, schools and bookstores and throughout the Bay Area, as well as at institutions such as The California Historical Society, The Hearst Museum, Oakland Museum of California, and Berkeley City Club.
Samantha Durbin is a multifaceted writer from Oakland, CA. Her work has appeared in POPSUGAR, PureWow, The San Francisco Chronicle, Miss Grass, The Bold Italic, and more. She also writes and consults for brands and individuals and has a soft spot for start-ups looking to make their voice heard in the noisy world of online. Her debut book, Raver Girl, Coming of Age in the `90s, chronicles her adventures through teendom and the San Francisco Bay Area's raver scene in the `90s. Raver Girl is available wherever books are sold. (samantha-durbin.com, Insta)
José Vadi is the author of Inter State: Essays from California. An award-winning essayist, poet, and playwright, his work has appeared in the Paris Review, the PBS NewsHour, The Los Angeles Review of Books, The Atlantic, and Pop-Up Magazine. (josevadi.com | @vadiparty)
Marke Bieschke is the publisher and arts editor of local independent news site 48 Hills and legacy alternative weekly paper the Bay Guardian. He co-owns the Stud bar and is the author of Queer: The Ultimate LGBTQ Guide for Teens and Into the Streets: A Young Person's Visual History of Protest in the United States. His writing for DJ Magazine, Red Bull Music Academy, Them, The Advocate, and other outlets concentrates on queer nightlife and history. He is a contributor to the forthcoming Oxford Handbook of Electronic Dance Music, and lives in Lower Haight with his husband and far too much physical media.