Actor and SF native David Strathairn told 48 Hills that bringing Professor Jan Karski's courageous life to light in the film Remember This was more of an honor than a valiant act.
"It's not a heroic thing to tell a story about somebody like this," says Strathairn. "It's a privilege, and, in many ways, a responsibility to tell these stories."
Based on the highly acclaimed solo play, Remember This: The Lesson of Jan Karski, the 95-minute cinematic adaptation has the Good Night, and Good Luck; Lincoln; and Nomadland star reprising his stage role as the late Georgetown University professor with a secret past—as a courier for the Polish Underground resistance during World War II.
A reluctant war hero and Holocaust witness, Karski risked life and limb to escape a Gestapo prison and deliver the first eyewitness reports of German-established ghettos and death camps in occupied Poland—as well as a desperate appeal for intervention—to the Allied Nations, but to no avail
Shot in haunting black and white with a single camera, Strathairn shines as he acts out Karski's harrowing story of moral courage in the face of injustice on a stark, minimalist set containing only one table and two chairs.
I spoke to the actor, who's expected to attend the film's world premiere as part of this month's San Francisco Jewish Film Festival (Sun/24 at the Castro Theatre—see our full SFJFF preview here) along with directors Jeff Hutchens and Derek Goldman, about playing Karski, the importance of never forgetting the Holocaust, and not turning away from contemporary injustices.
48 HILLS I was blown away by your performance in the movie, which, true to the play, was done as one big solo monologue. Outside of the obvious, how is acting alone different than acting as part of a cast?
DAVID STRATHAIRN Good question. Well, there aren't the other actors on stage to pick up the slack, and it's a much more direct experience speaking directly to an audience than to another actor on stage. When you turn to an audience, it has a much different energy. I hope the audience feels a little bit more involved. I guess the best way to describe it is that you are in a conversation, an ongoing conversation, even though they're not talking back.
48 HILLS I know you spent time with many people who knew Karski well, including dozens of his former students and colleagues, to help prepare for this role. Tell me more about the process of getting into character and embodying this esteemed figure.
DAVID STRATHAIRN Well, fortunately, there is a lot of information out there, both audio and visual. Also, all of his writings and his book and people talking to me about him who had had him as a teacher. So I had a wealth of research to mine.
I think the accent was essential to try to do that because he had a very particular way of speaking. The injuries that he sustained when tortured reshaped his jaw and his mouth, so he had a specific sound. Also, his gift with languages—he spoke four or five languages. But it was something that I think was essential to try to duplicate because it was part and parcel of who he was as a teacher, and part and parcel of his performative nature that everybody told me he had when he was in the classroom. The way he moved because of his injuries is also something that I tried to embody.
All of it is an attempt to be responsible for who he was so that the audience can at least get a flavor of the man.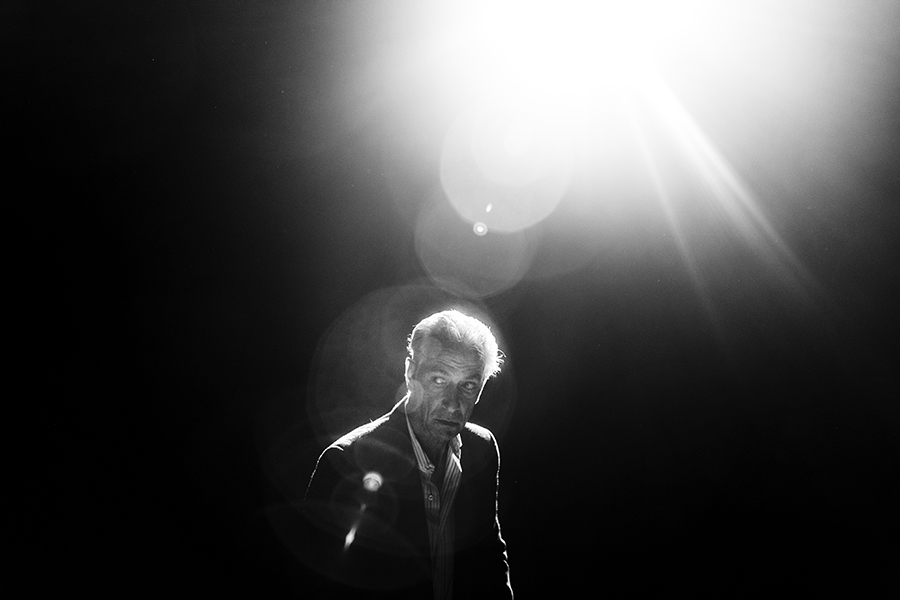 48 HILLS One of the most painful things I read when researching Karski was his statement: "I wanted to save millions, and I was not able to save one man." And that, of course, made me think of a film like Schindler's List about another non-Jewish person who was working to save people from death camps. What makes Karski equally heroic when his contribution is not as clear?

DAVID STRATHAIRN That's a great question, Josh. Schindler was probably overjoyed and felt an extraordinary reward and satisfaction that he managed to save people. Other people did similar things and should be considered heroes because they did manage to save lives.
Karski probably felt that he didn't, so he held himself in that low regard. In that humility, I think, is also an awareness that he may not have saved people—and that was soul-crushing. It had to have been that his efforts, as seemingly heroic as they were, he didn't feel they were. I think he just felt: "This was my job. I accepted the responsibility and the challenge and did it to the best of my abilities—and I failed."
48 HILLS Why was it important to you to play Karski?
DAVID STRATHAIRN Well, not only is he somebody that I think should be remembered but with what the Laboratory For Global Performance & Politics (cofounded by director Derek Goldman) is striving to do—humanize global politics through the arts—there was no better example of a project than to write and create something about a man who did exist that did just that.
He humanized the horrors of the Holocaust and brought it to the highest offices in our nation, the most powerful people in the world—and the Laboratory For Global Performance & Politics is striving to do that. And so I felt there is no better person to be the [representative] on this vision of the Lab.
I also felt that as performers and actors, it's our responsibility to tell worthwhile stories that can positively affect people's lives. Sure, we're entertainers. We want to give people good feelings and good times. But I also think the role of the storyteller is to contextualize the human experience and deliver it in a way that we can experience it viscerally. It can be very healing. It can be very cathartic that way.
Also, the theatre is a place where people can come together of different beliefs, walks of life, and ideologies and can sit in a room together and have a common experience about something. And to have an experience about Karski, a man who chose to tell the truth, bear witness, and almost sacrifice his life twice to do this for his fellow man, is vital today considering the things that we are confronted with.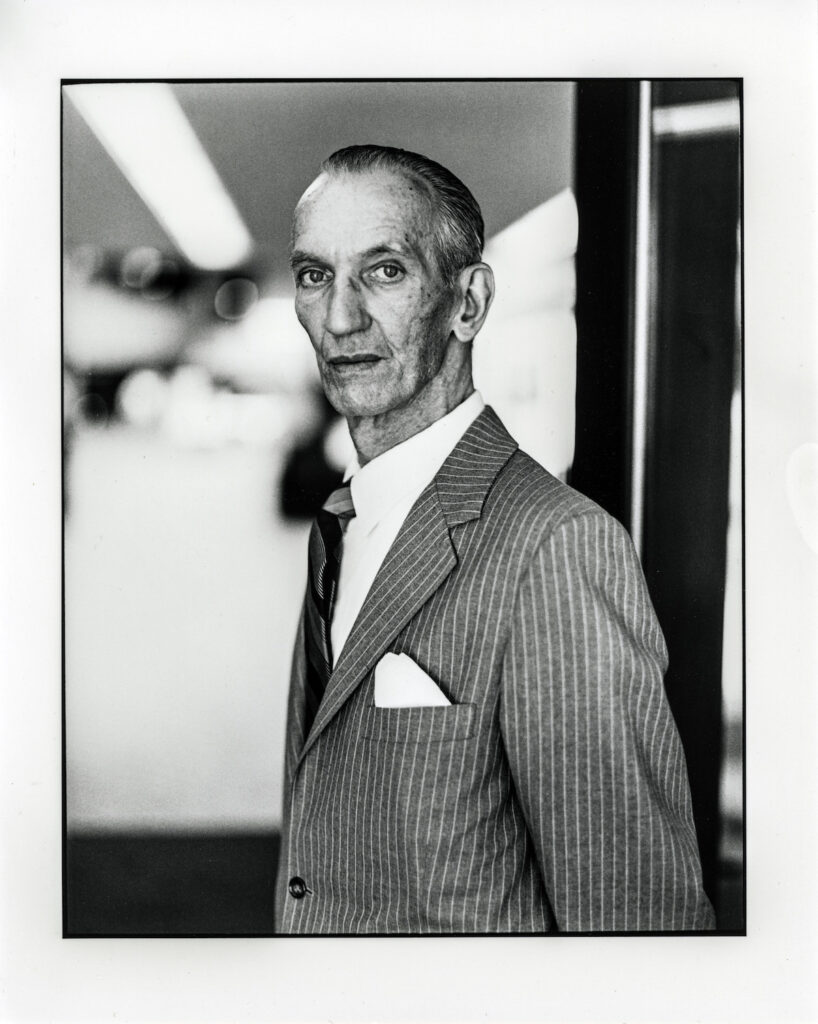 48 HILLS Obviously, there's still a lot of denialism out there about the Holocaust. Talk to me about the importance of this film, as far as shining a light on a still-contested part of history.
DAVID STRATHAIRN Well, there's any amount of personal testimony out there, but I think that it's coming to a time when there will be no more living survivors of the Holocaust, only their children. So I think it's important to remember and to tell the next generation about what people went through, the cost, and what some people like Karski, Schindler, and others did.
I think it's important to remember our history. Otherwise, we won't know where we came from. We won't know what made us the society and culture we are, or even our identity as a Christian, Jew, Muslim, or Buddhist if we don't have truthful stories about the evolution of our kind. I just think that's important.
48 HILLS One theme in the movie is that we witness injustices yet often turn away from them rather than fighting them. Of course, that made me think of the war in Ukraine, the recent Supreme Court ruling on abortion, and the list goes on. What do you hope that the film impresses upon people about not turning away from injustices?
DAVID STRATHAIRN Well, just that it gives people a little hope and also inspires them to speak up, seek the truth of things, and try to take care of each other, as Karski says.
Just be conscious that we're all in this together and we do have to take care of it. We do have to take care of each other and not turn away from the most difficult things that are confronting us, but step up to them and try to go hand in hand with our neighbors and find some common ground so that we can at least get over this extraordinarily unsettling time.
48 HILLS I know you're a San Francisco native who grew up in Marin. What does it mean to you to return to your birth city for the premiere of Remember This?
DAVID STRATHAIRN I lived in Park Merced and out by the Cliff House until I was four or five—and I still think San Francisco is a pretty magical place. So being able to come back and see this film—I never thought that the two would confluence like this—it's great.
Remember This, Sun/24, $18. Tickets and more info here.
For further info on the San Francisco Jewish Film Festival, click here.