Following the mayor's political playbook, District Attorney Brooke Jenkins yesterday announced that she was going to reject a number of existing plea bargains in drug cases and seek more jail time for the sale of relatively small amounts of narcotics.
The decision flies in the face of a half-century or more of data on the impacts of the "War on Drugs" and the carceral approach to a public health issue.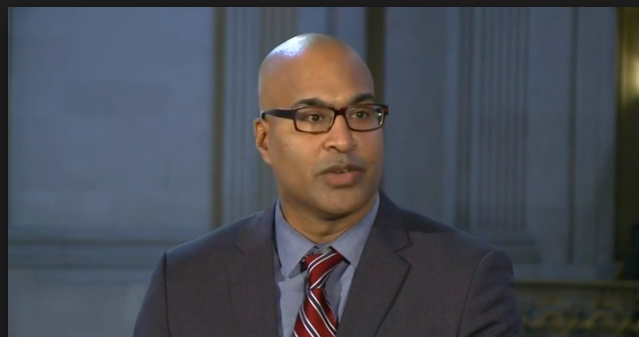 It also makes no sense in San Francisco right now, when there is no room in the jails and no evidence that more arrests of small-time sellers will have any impact on fentanyl overdoses.
It might very well lead to more deportations of people who are victims themselves.
In fact, Jenkins is about to create a huge mess in the local criminal-justice system.
Public Defender Mano Raju issued a press statement on the decision, which notes that
The District Attorney's newly announced policies around drug cases are exactly the type of regressive and carceral practices that have exacerbated the public health crisis of substance abuse, and have only fueled the mass incarceration of impoverished people and disproportionately harmed BIPOC communities for decades.

Seeking pretrial detention for more people will only intensify the public health crisis in our jails which are in the midst of a record COVID outbreak, and the constitutional crisis in our courts where hundreds of people are waiting for trials past their speedy trial deadline. Judges still must adhere to the California Supreme Court's Humphrey decision that prevents jailing people simply because they are too poor to post cash bail.

We know that jailing people who are suffering from addiction can lead to worse health outcomes, such as overdoses. We also know that many of the people who get arrested for drug sales also use drugs and have been set up by police in 'buy-bust' operations to sell small subsistence amounts to undercover officers.
I spoke to Raju this afternoon, and he explained how counterproductive the new policy is—and why it can't possibly work.
"It doesn't make any sense," Raju told me. "Putting nonviolent people in jail, particularly in a pandemic, is counter to community health."
On a practical level, the move makes even less sense: Jenkins and her staff are going to have to try to renegotiate plea deals for people, some of whom are already in drug-diversion programs. Is she going to pull them out of those programs and put them in jail?
Plea bargains are a key part of making the criminal-justice system work. If every case went to trial, the courts would be massively overloaded, trials would be delayed beyond the legal statute, and lots of cases would have to be dismissed.
Judges have to approve these deals—and now Jenkins is going to ask that they be renegotiated, if that's even possible. And Raju's team isn't going to just accept harsher penalties.
"Some of these cases will go to trial," he told me. And Jenkins will have a hard time winning them: "The line between a dealer and a user is fuzzier than it seems," he said.
In some cases, the undercover cops will offer an addict such a high price for their stash that they will sell it, knowing they can turn around and buy even more. "And that becomes a charge of selling drugs, and when it gets to a jury, it doesn't hold up," said Raju, who has handled many of these cases as a trial lawyer.
And the city devotes significant resources to these arrests. "I had one case involving less than a quarter gram, and eight police officers took the stand," he said.
Many of the people who are selling small amounts of drugs on the streets are immigrants, particularly from Honduras, who are in some cases the victims of human trafficking themselves. And the Jenkins approach will mean they can more easily be deported (which can mean a death sentence).
A conviction for drug sales is a deportable offense; under former DA Chesa Boudin, many of those cases were reduced to accessory charges—which can involve the same sentence, but without the threat of deportation.
Meanwhile, Sup. Shamann Walton said today that the city isn't devoting anywhere near the police resources needed to address a growing homicide problem in Bay View Hunters Point:
Within 72 hours, the Visitacion Valley and Sunnydale community has been rocked by two senseless murders that have taken the lives of two transitional age youth in District 10. "With nearly 120 days remaining in the year, I fear my district may supersede last year's murder rate of 17," said Board President, District 10 Supervisor Shamann Walton.

"This uptick of crime needs to be addressed and emergency resources need to be diverted to District 10 as they were diverted to other problematic areas of the city," stated Walton. "While the police captains for the Bayview and Ingleside Stations have been tremendously helpful in trying to solve these cases and curb violence, more needs to be done at a city level for District 10."
It's pretty clear at this point that everything Jenkins does is either connected to or orchestrated by the Mayor's Office. When this approach fails, Breed is going to have to take responsibility.