Restoring nighttime Muni service for workers, residents, and tourists is not a high priority for the city, Mayor London Breed said this week.
In remarks to the Board of Supes, Breed said that the city "has to be honest about our limitations"
In an answer to Sup. Dean Preston's Question Time query, she said that the city doesn't have enough drivers and mechanics to provide more service than Muni is currently offering.
"We should be proud of the work MTA has done to be nimble," she said."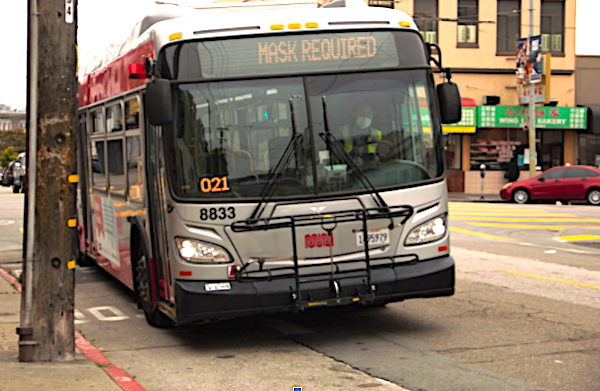 Preston said that many workers, residents, and tourists are returning to nightlife, and are finding that service after 10pm is spotty at best, and some lines aren't available at all. That means they have to endure long waits, or pay for a cab home, which costs more than an hour's pay for many workers.
"Currently, our system is not responsive," Preston said. "People need to be able to get to and get around this city without a car."
Breed said that her focus is on making existing Muni routes more reliable. She insisted that "a lot of times buses at night and on the weekend are empty," and said that "we need to have honest conversations about empty buses and trains."
The mayor is, of course, pointing to a basic contradiction: If people don't think a bus will come on time to get them home, they won't wait, and the bus running late and limited will be empty—which will allow Muni staff to say the line isn't needed.
Breed also answered a question from Sup. Rafael Mandelman about "street conditions," which apparently means homeless people in the Castro. Breed's response: We need to get the police more involved.
"If multiple offers of shelter and service are not accepted, the police will not allow this behavior to continue," she said. "I need support … the Board of Supervisors needs to support the police."
For the record, using the police to criminalize homeless people has never worked.