Last week Dead & Company revealed the group is calling it quits in 2023. It felt like déjà vu all over again.
Details released of the final concerts reveal that Mickey Hart, Bill Kreutzmann, John Mayer, and Bob Weir (with Oteil Burbridge and Jeff Chimenti) will perform their last shows here at Oracle Park on July 14 and 15, 2023. It all seems fleeting.
When Jerry Garcia, the iconic guitarist, singer, songwriter, and eternal face of The Grateful Dead, passed away 27 years ago in a drug treatment facility in Marin County, somehow his group soldiered on. Nearly intact.
Consider the recent document on fan dedication to America's counterculture band, After All is Said and Done: Taping the Grateful Dead 1965-1995 by Mark A. Rodriguez, as a recent example of our neverending fascination with the Dead.
I attended the memorial for Jerry Garcia in Golden Gate Park on August 12, 1995. My housemate—a pensive jazz drummer with a quick temper—dragged me with him to pay respects.
Garcia had passed on August 9, and Deadheads from all over the world descended on San Francisco with enthusiasm and intent. 710 Ashbury Street, the three-story Victorian-style row house where the members of the Grateful Dead first lived together, along with the Polo Field in Golden Gate Park, became the unofficial sites for his mourning.
I am not a Deadhead, but I respect the band's musicianship—which always depends on which night of the week you catch them. I dug Phil Lesh, their bass player. And living in this city, I felt as though it was my duty to pay respect to Jerry. (Plus, those Jerry Garcia Band records were kind of on point.)
As the memorial service in the park commenced, 20,000 people—probably more—showed up, toked up, beat drums, kicked hacky sacks, waved white sage smudge sticks, and shared fellowship. Wise words were spoken by drummer Mickey Hart, former Jefferson Airplane member Paul Kantner, '60s counterculture guru Wavy Gravy, and Jerry's widow Deborah Koons Garcia, to name a few. Only recorded music was allowed to be played from the stage.
Right there during a memorial, I heard tapes of the band from their early '70s European tours, and mang … these cats were kind of jamming their asses off. It was hippie for sure, but not the "grab a hug" hippie fashion they later slid into around the time of their big '80s MTV mainstream swing. This was the legit shit those old-school hippies talked about, but that nobody young or outside the Deadhead bubble really believed.
Right there, sending Jerry off, my appreciation for the musician swelled. I finally had an entry point into the band's version that appealed to a rhythm-based ear. I still don't own ANY Grateful Dead music—but I know what to grab if I need that kinda fix.
As the crowd lingered about for an extra hour after the memorial had ended and the SFPD started to arrive, Hart lightly urged attendees to go home. Right on cue, the moment I knew was coming arrived: some rando, emotionally-vexed Deadhead dude shouted out, obviously crying on the inside:
"Where are we gonna go man, where are we gonna go?"
For a while after Garcia's death, the answer was Phish concerts. I personally caught several Medeski Martin & Wood shows, live IRT circa '96, get overwhelmed by Deadheads at GAMH and Bimbo's. Those were some moments.
Over the ensuing decade, Deadheads found their fix in bands such as Hiss Golden Messenger, Dr. Dog, and even Kamasi Washington for that way-far excursion that trips the light fantastically. Considering Jerry Garcia's career-long praising of John Coltrane, that latter transition would seem to be simple math.
While many aficionados, specialists, and keepers-of-the-faith were bummed last week to hear Dead & Company will be wrapping it up, the Dead—in some form or another—shall always press on. Leave Haight Street to the rookies.
Here are some upcoming ways to keep those extended-improvisational vibes cherry:
STERN GROVE FESTIVAL: TV CONCERT SPECIAL ON KPIX CHANNEL 5, SAT/15
Noted as the oldest music festival in the San Francisco Bay Area, the Stern Grove Festival's 85th season was a booming success. Footage from 10-plus acts on this year's lineup will be showcased in this TV special, featuring performances from Toro Y Moi, Tower of Power, Too $hort, and Geographer along with Cold War Kids, LeAnn Rimes, Old Crow Medicine Show, and more. Plus, you'll get a chance to watch footage from Phil Lesh & Friends playing a cover of the famous Grateful Dead song "Shakedown Street."
It will air on Sat/15 beginning at 7:00 p.m.
More info here.
GRATEFUL DEAD MEET-UP AT THE MOVIES AT BALBOA THEATRE, NOVEMBER 1 AND 5
The Grateful Dead would go on to sell records like never before after their Tivoli Concert Hall performance on April 17, 1972 made it onto Danish television. The show was a stop on the band's illustrious Europe '72 tour, and its footage will be featured at The Balboa Theatre next month as part of the breathtaking gig's 50th anniversary celebrations. This film portrays a key chapter in the band's come-up—that European tour helped the Dead disseminate the sounds and concepts of San Francisco to a global audience.
Get tickets for the screenings here.
GRATEFUL DEAD NIGHTS AT ASHKENAZ MUSIC & DANCE COMMUNITY CENTER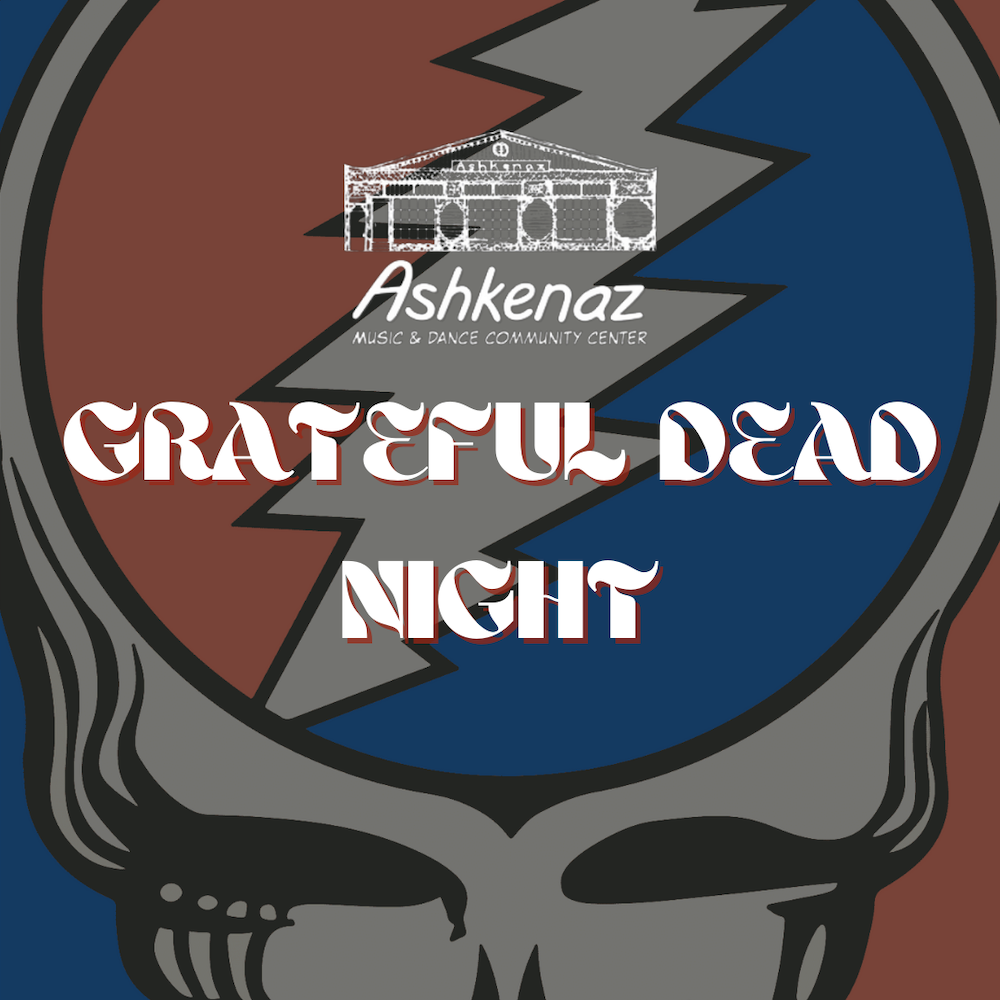 A tradition that started back in the 20th century, Ashkenaz's Grateful Dead night is always evolving. It's led by some of the best artists in the Bay Area, and a revolving cast of incredibly talented musicians graces the stage each week, drawing from the group's vast catalog to delight Deadheads and dancers of all generations. The Wed/12 edition features China Cats, October 19 sees Scott Guberman & Friends, and Matt Hartle & Friends take the stage October 26 and 27.
More info here.