I was inside the Al Pastor Papi trailer as owner Miguel Escobedo made the first cut of al pastor for sale off of his trompo during a soft opening at Dogpatch food truck park and event space Spark Social SF on July 18, 2018. Now, just over four years and thousands of miles on the road later, Escobedo shares exclusively that he has decided to take up permanent residence at SPARK, where he currently operates once a week. Al Pastor Papi will be open seven days a week at SPARK beginning Nov. 1.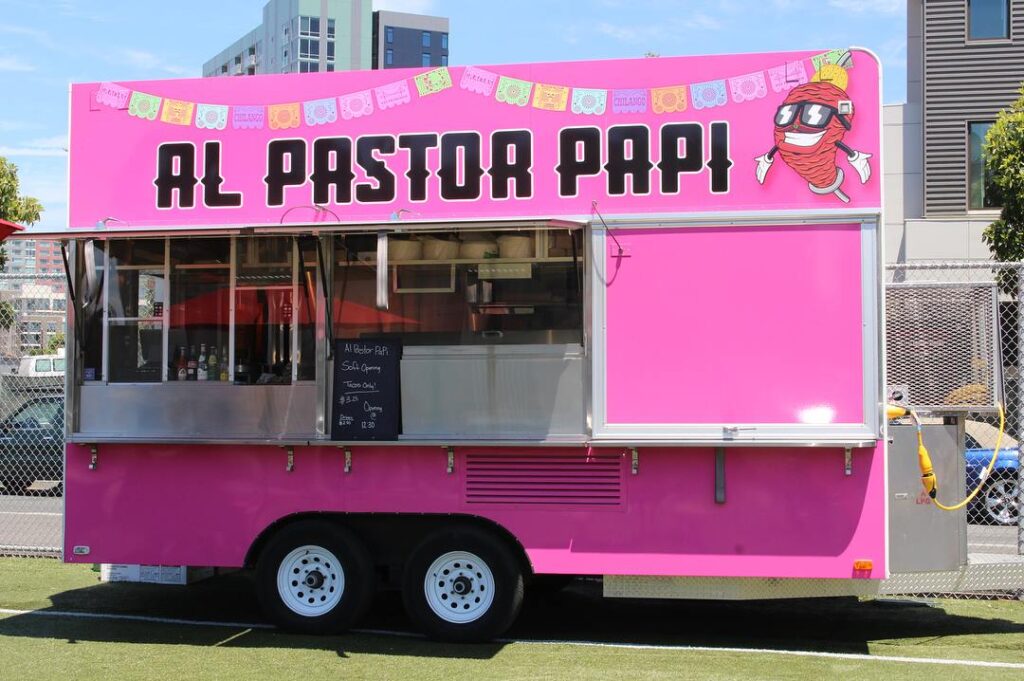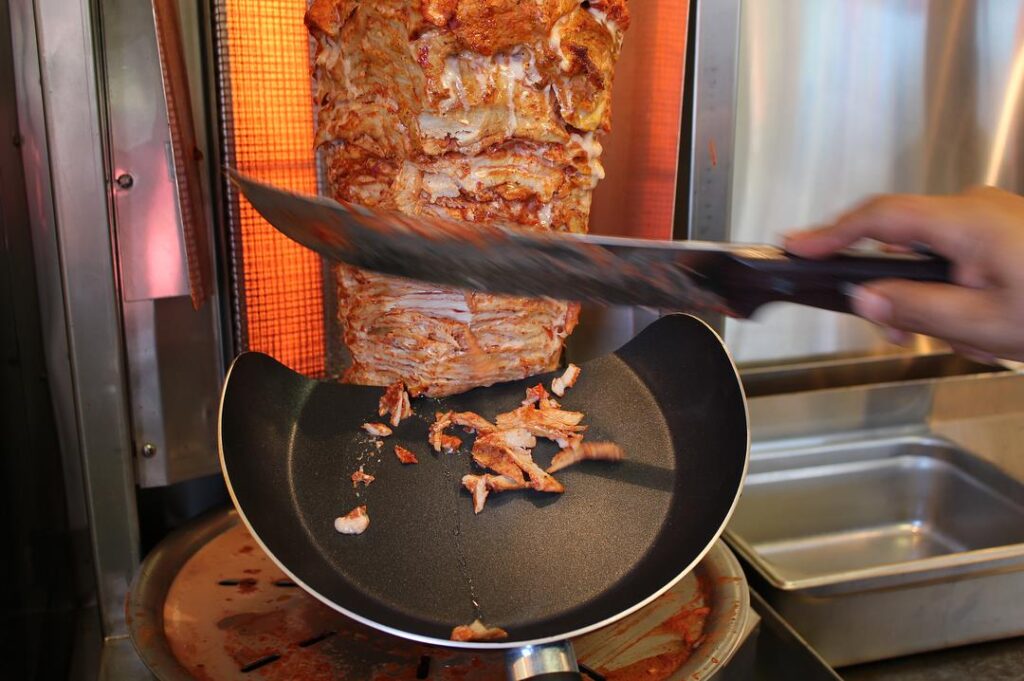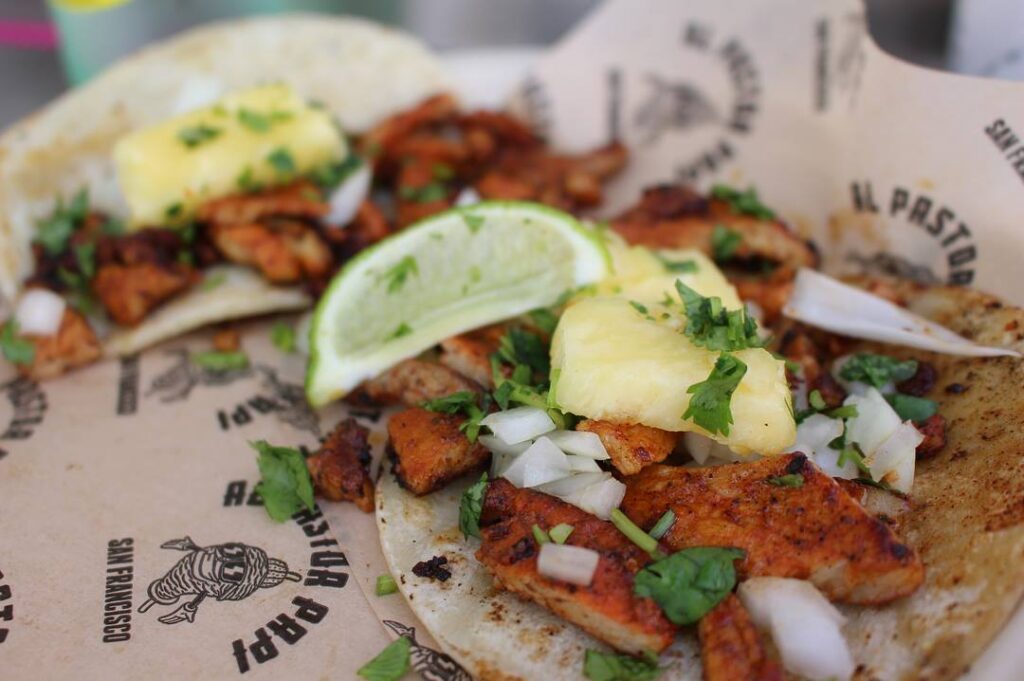 The permanent space allows Escobedo the chance to rest from being constantly on the road and to grow his in-person and delivery operations, eventually including office and event catering expansion. He'll continue to explore adding a second truck or a restaurant space in the future, and he revealed that he's looking into other brick and mortar concepts with partners.
Escobedo has long been a community-first activist raising money and supplies for those in need in California and beyond. His mobility was an asset to the Bay Area at large during the pandemic, when he served free meals and hosted donation drives for farmworkers and senior communities. And as his business strengthens by rooting at SPARK, he'll continue to draw awareness and funds for organizations he works closely with, including Hijas del Campo in Contra Costa, which supports migrant essential workers.
"It was really cool to be able to move around and reach out to the people," Escobedo says. "We've grown as much as one truck moving around can grow."
Up until this point, Al Pastor Papi has announced a constantly changing schedule on Instagram, and he thinks having a set destination seven days a week will be a comfort to people who don't like to hunt so much for something they really want to try.
"I think a lot of the Bay Area's frustration with me is that I'm not always open and I am always moving around," he notes, excited that this will change.
He has developed regulars throughout the Bay Area, and while he can't make frequent trips to other cities anymore, he hopes that his fans in areas like Oakland, San Jose, and the Peninsula will think of eating at Al Pastor Papi before they go to a Giants or Warriors game or concert at Chase Center.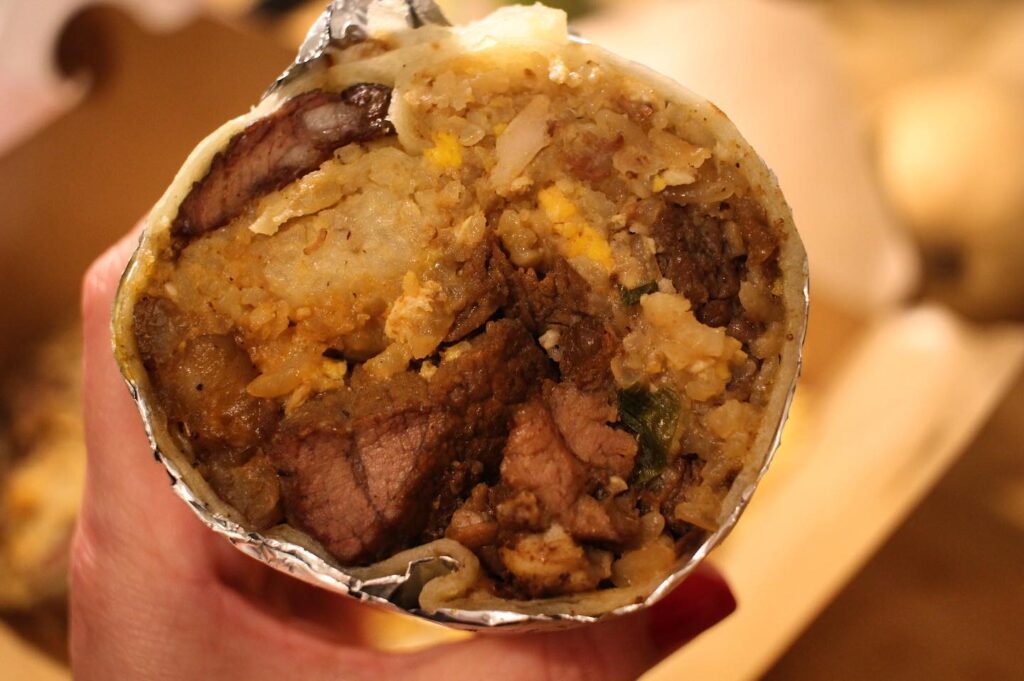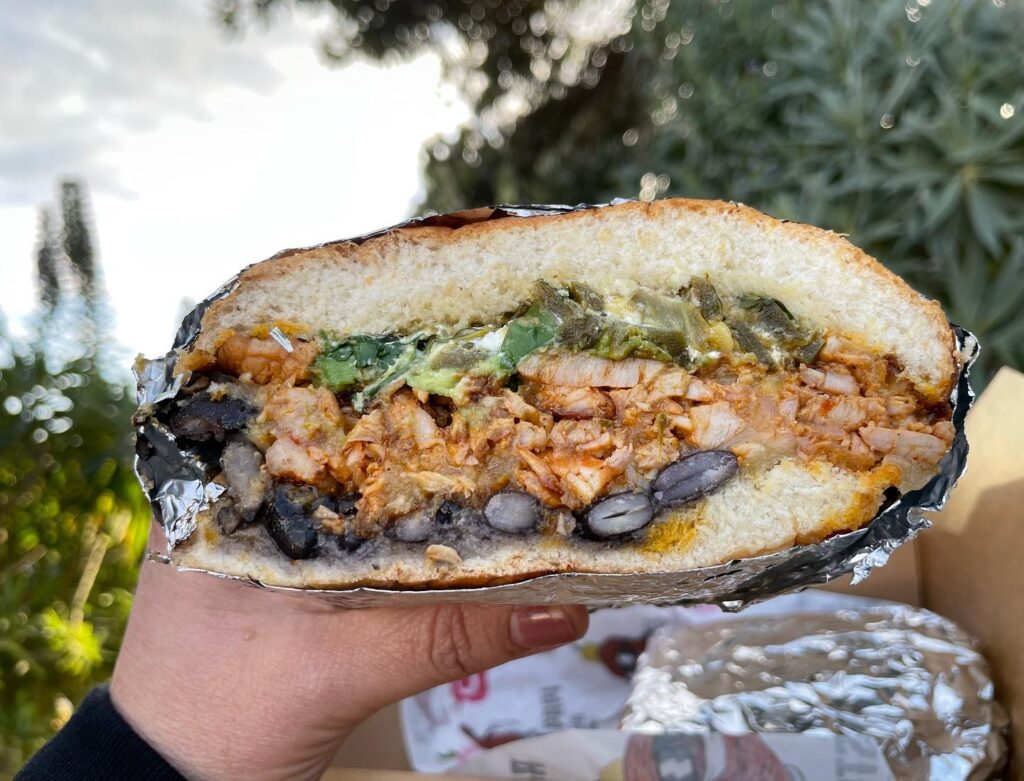 The daily menu includes tacos, burritos, salads, and the giant Al Pastorta. Escobedo also looks forward to having the time to offer fun daily specials at SPARK, including cult favorite dishes that he currently serves occasionally, like the Quesadobo tacos, al pastor-topped hot dogs, Dungeness crab burritos, and the Ode to Benihana burrito —containing lobster, filet mignon, chicken garlic butter fried rice, and chipotle ginger yummy sauce. (Benihana is Escobedo's go-to place to celebrate birthdays and special occasions.)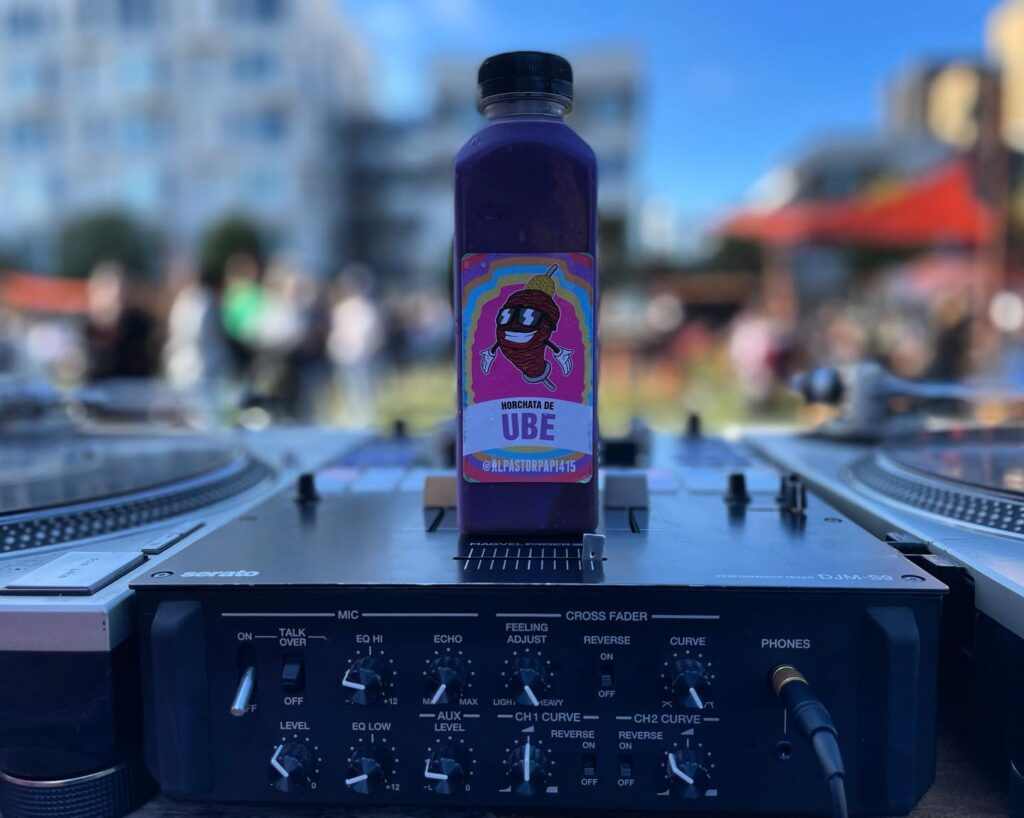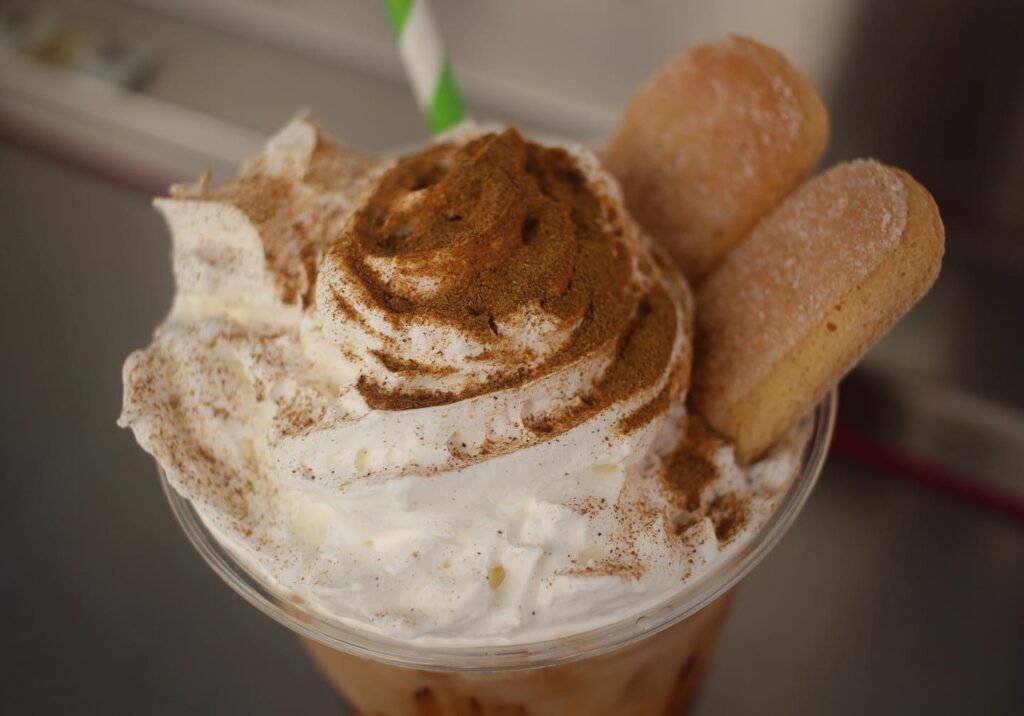 Escobedo has been experimenting with bottling horchata in flavors like strawberry, coffee, and ube. In addition, he rotates through several over the top ideas as specials towering with whipped cream and inclusions that could easily double as sundaes, like Tiramisuchata, S'moreschata, and Orange Juliuschata. He looks forward to collaborating with other vendors at SPARK and beyond, such as the al pastor pizza he made with Long Bridge Pizza in Dogpatch a few years ago. With a permanent space for Al Pastor Papi to operate, those specials are sure to get even crazier, and this business will surely reach new heights.
"For Al Pastor Papi to grow, this is going to be a big step for me," Escobedo says.
Al Pastor Papi's planned hours of operation beginning on November 1 are 11am—3pm and 5-9pm Monday through Saturday, and 11am-5pm Sunday.
Check out the retro Tumblr vibes on Tamara's recently relaunched site California Eating