The San Francisco election isn't over.
In fact, it's far from over.
And in some close races, that could matter.
The Department of Elections has counted 158,000 ballots. There are still 104,000 more to count. So nearly 40 percent of all the ballots are still pending.
I talked to the department folks today, and they won't be releasing more results until Thursday at 4pm.
We don't know at this point where they are coming from, but we can reasonably guess that at least 8,000 or 9,000 are in District Four. In that race, Joel Engardio leads Gordon Mar by 491 votes, out of 13,921 counted. If Gordon Mar got, say, 52.5 percent of the remaining votes, we'd be looking at close to a tie.
Is that possible? Hard to tell. But we can learn a lot from Chris Arvin's SF Elections map. Gordon Mar, for example, won pretty decisively in the western and some northern precincts; along the Great Highway, he was getting 57 and 58 percent of the vote. He lost in the southern parts of the district.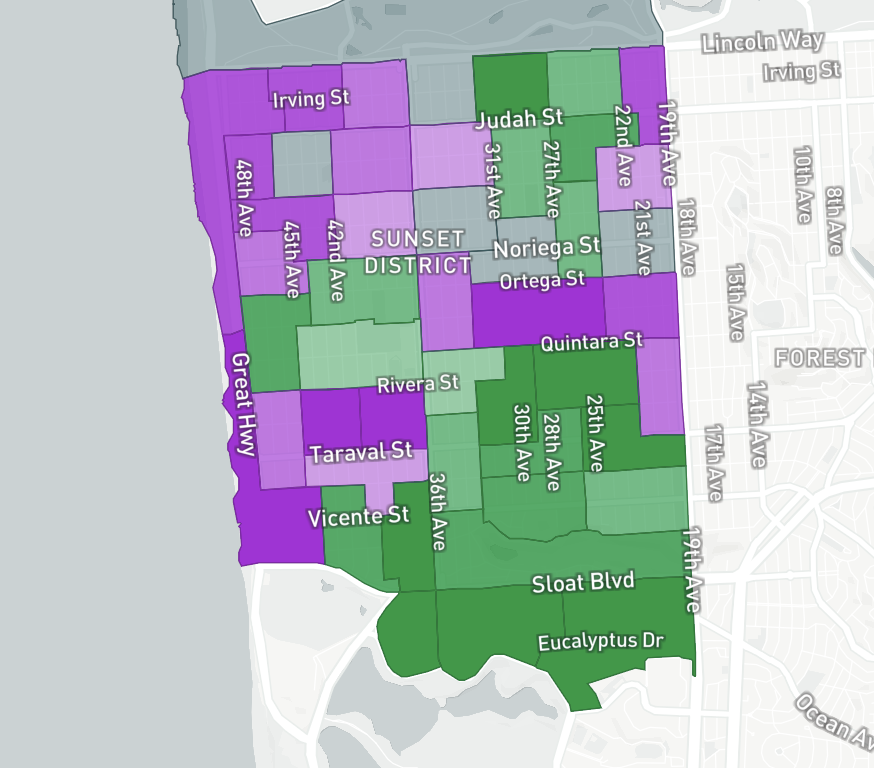 The areas where Mar lost also have the highest turnout. Does that mean those voters cast ballots earlier, and the remaining pro-Mar areas have votes still to count?
It's a longshot. Engardio is probably going to win. But with a 491 vote margin, you never know.
Prop. D, the Yimby-backed housing measure, is losing by a very narrow margin, just 1,200 votes out of 147,000 cast. The No on D vote was heavy on the west side of town; interestingly, Prop. D won overwhelmingly in D6, where it appears self-described Yimby Matt Dorsey will retain his appointed job on the Board of Supes. Turnout is heavier in the precincts where D lost; will Election Day votes from Soma, the Castro, and Noe Valley, big Yimby areas, make a difference? (It wouldn't take many.) Will more votes come in from the Mission, Bernal, and the Southeast, where D fared poorly?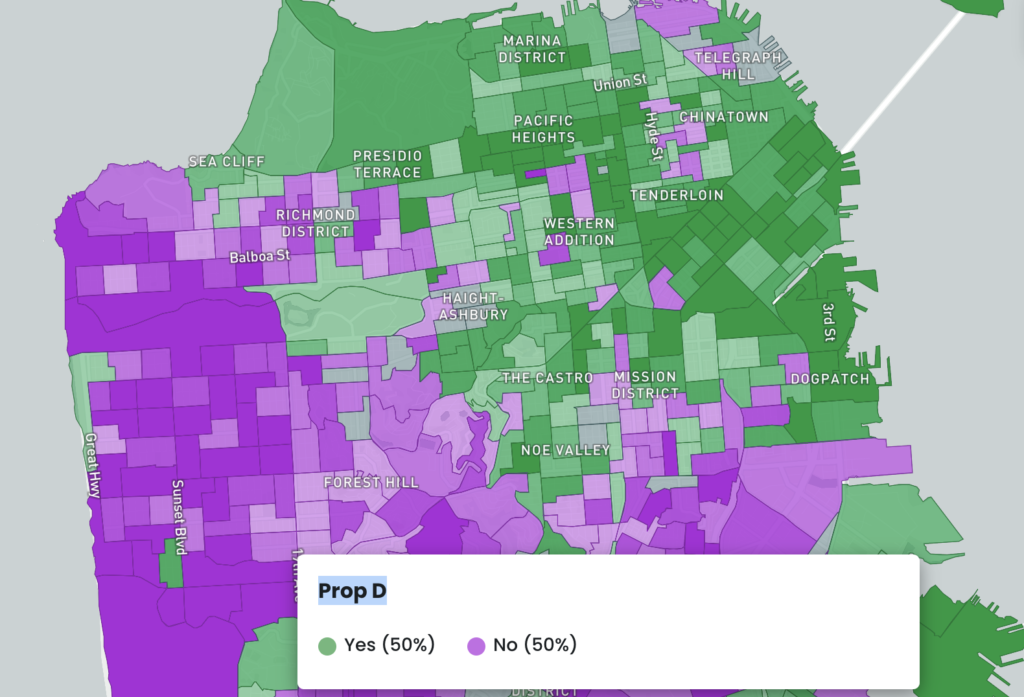 This one is still way too close to call.
Prop. L, the Muni measure, won overwhelmingly in the center of the city, and I doubt those results will change.
I will say a couple more things as the votes continue to trickle in.
The main news media narrative, not surprisingly, is that the night was a big win for Mayor London Breed. Yes: Her appointed DA retained her job, and her appointed Supe in D6 appears to have won, which is the first time she's appointed a board member who didn't lose the next election.
But Sup. Dean Preston and the SF chapter of Democratic Socialists of America won two major victories, on the vacant apartments tax and Prop. H, which moves mayoral elections to presidential years. Breed opposed both.
Jenkins may face an investigation into her ethical conduct. Breed will own the crime problem for the next two years. All of the Yimby language and the new Yimby supes won't do anything to address the housing crisis.
And the mayor has not come up with anything resembling a credible plan to deal with the collapse of downtown and the tech industry in Mid Market.
John Hamasaki, who took on Jenkins, got in the race late, was up against a relentless media narrative about crime (even the Democratic governor of New York announced that New York "would never be San Francisco") got 34 percent of the vote. Joe Alito Veronese got 13 percent. Jenkins got 47 percent, which is about the same as her two challengers combined.
I expect that a year from now, candidates will be looking seriously at challenging both of them in 2024.