I must admit, I didn't expect one of the most rational, intelligent commentaries on the future of the Bay Area to come from a tech executive who serves on the Palo Alto City Council and has opposed progressive measures like rent control.
But here it is, in the Mercury News, Eric Filseth with his colleague Tom DuBois saying what nobody else seems to dare to say:
The central problems of the region, including housing and transportation, can't possibly be fixed unless we look seriously at taxing the wealth of the tech industry.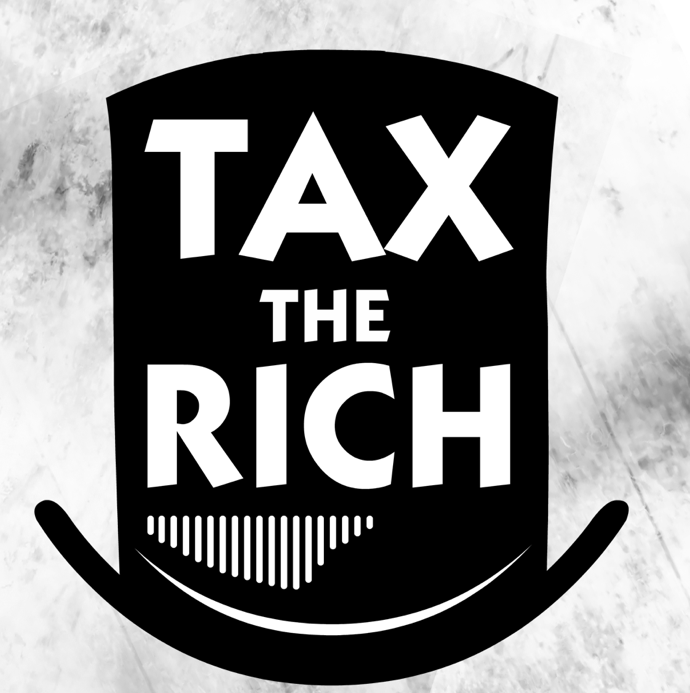 In San Francisco alone, the price tag for state-mandated affordable housing is $19 billion. And transit officials all over the region are now talking about a complete meltdown that could paralyze efforts to get people out of their cars and keep the Bay Area moving:
In an apocalyptic vision of Bay Area public transit, BART cancels its weekend service and shutters nine stations just to keep the lights on elsewhere. Trains run once an hour, instead of every 15 minutes. San Francisco's Muni buses crawl around on life-support, and the East Bay's AC Transit eliminates "numerous local lines." Ferry service across the bay is halved.

This is not a doomsday fantasy, conjured up on a paper napkin. These are real scenarios drafted by the region's transit agencies in a series of federally mandated planning documents obtained through a public records request by the Bay Area News Group. 
Filseth and DuBois discuss a recent, very minor, business tax measure in that city, which will raise $6 million for affordable housing and transportation, which raised the ire of some local corporations.
Here's what they say:
The alternative, let's inflammatorily describe as Plan A:  "Never touch the tech engine, and blame all ills on NIMBYism."   After a decade and dozens of state and local housing mandates yet nothing but increases in housing costs, inequality and homelessness, why do we still pursue Plan A?

The Plan A myth is that it's not about money.  But what if it really is about money?   To actually fix the region's housing and transportation woes, what might it cost?

If you combine Plan Bay Area 2050's Affordable Housing funding gap ($473 billion over 30 years), the Bay Area Council's 2019 fix-homelessness estimate ($9.5 billion up front, plus $2.5 billion a year in ongoing services), and the ill-fated FASTER Bay Area transportation initiative ($100 billion over 30 years), and discount it all to net present value dollars, you get about $300 billion.

That is a very large number.  It's 600 times Santa Clara County's Measure A ($950 million, 30 years).  If $300 billion is the need, then Plan A is kidding ourselves, and we'll keep losing ground forever.

Where could we find $300 billion?  Parcel taxes and bridge tolls tax individuals, but per Joint Venture Silicon Valley, the entire household savings of the Valley plus San Francisco, excluding peoples' homes, is only $750 billion.  The reality is, individuals don't have the money.

Even Sacramento doesn't have $300 billion.

There's only one place that kind of investible asset exists:  the corporate market capitalization of Silicon Valley and San Francisco, the economic miracle of the planet and driver of the world's fourth-largest economy. As of January, per JVSV, that was about $14 trillion.  $300 billion is 2% of that.
That's right: A two-percent wealth tax on the massive, outsized, profound wealth created by the tech boom in the past few decades (which would never have happened without government support) would essentially solve all the region's housing and transportation problems.
I have watched all the hearings on the San Francisco Housing Element. It's all a grand show, which everyone who is honest knows will make no real difference in the cost or availability of housing for the local workforce.
We can plan all we want. We can rezone the entire city (which we basically already did). We can eliminate "obstacles" to building (that means eliminating community input).
None of that will matter.
The mayor is calling on businesses to bring employees back to downtown. That's not going to happen, and won't save Muni.
In the end, like so many other social issues we face, this is about economic inequality, about a period unlike any other in more than 100 years in the US, where wealth soared to the top and poverty soared along with it, while public services were cut beyond their abilility to keep up with the crisis.
Oh, we can fix this. But not unless we start seriously talking about raising money from the only place it exists: The top tier of the very rich.
I have heard not a word even remotely related to this from any regional planning agency or any member of the San Francisco delegation to the state Legislature. But as Filseth and DuBois point out:
The history of industry is replete with tales of the fallen mighty who failed to invest in the core infrastructure necessary to support their enterprise in the long run.  Here in the Bay Area, that infrastructure is a healthy society where the world's innovation talent wants to live and raise kids, and pets.  The price tag is high, and it's risen as we've put it off; yet we, perhaps uniquely, can afford it.  Time for Plan B.