After the 1989 Loma Prieta Earthquake damaged the 50-year old Transbay Terminal and its Bay Bridge bus ramps beyond repair, the Downtown high rise development boosters and civic elite who had pressed the Manhattanization of San Francisco since he end of World War II seized the opportunity to build their ultimate fantasy in its place. A new "Grand Central of the West" mega-transit terminal would consolidate all the Downtown-focused mass transit of the Bay Area and beyond into a single magnificent civic edifice that would become the foundation for the San Francisco Downtown of the Future, just like New York City's Grand Central Terminal had done for Midtown Manhattan 75 years earlier.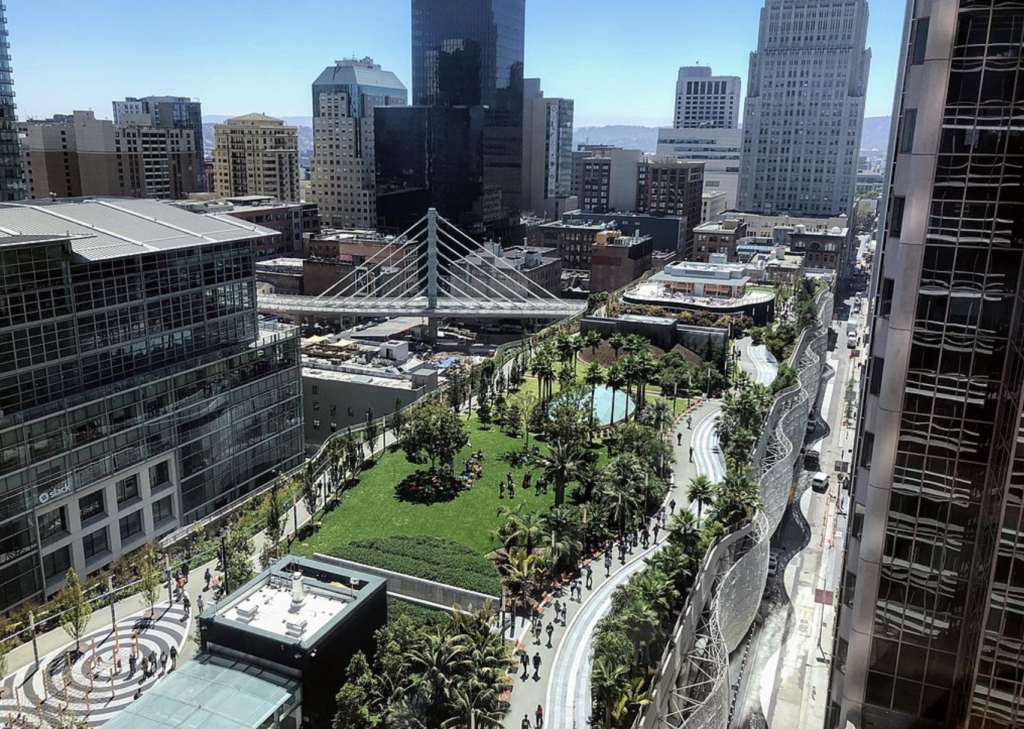 Now 30 years and $2.2 billion in precious transit funds later, San Francisco finds itself with a virtually empty glorified bus terminal and hole in the ground and a moribund surrounding Financial District.
Built to serve tens of thousands of daily Downtown office commuters from the East Bay and Peninsula who no longer want to commute at all, and thousands of one-day long-distance High Speed Rail travelers on a statewide system that will likely never be built, the grandiose Transbay Transit Terminal is a massive relic of an era that passed long ago, if it ever existed.
Its planned vibrant shopping mall is a ghost mall. Its lovely but isolated rooftop park is little visited since few live nearby. A functional connection with the BART/Muni Metro Market Street subway has never actually been designed to really connect all regional mass transit routes together as once imagined.
But wait, there's more!
All the civic Powers That Be still intend to pour another $2 billion in precious transit funds into a tunnel to bring CalTrain from a fully functional Mission Bay station that could be expanded into the obsolete Transit Center anyway, even though CalTrain's direct connections with the Muni and new Central Subway make that completely unnecessary. And High Speed Rail will still need a Mission Bay Station too, if it is ever built at all.
What needed San Francisco transit improvements could that $2 billion fund instead? A Geary Street busway like the recently completed Van Ness Avenue busway that has dramatically improved Muni service there? Actually completing the truncated Central Subway with a North Beach station and surface extension to Fisherman's Wharf?
Can the civic elite of San Francisco ever admit the madness of their 75- year Manhattanization fantasy that has left the city with a broken one-crop Downtown economy now that technology has rendered it functionally and socially obsolete? Or will they continue throw billions more of good transit money at this fiasco after the billions wasted already?
Nope. Of course they will.