Mstyslav Chernov's 20 Days in Mariupol, which opens Fri/21 at Bay Area theaters, premiered at the Sundance Film Festival in January not even one year after the initial siege on the titular city, one of the opening salvos in the Russian invasion of Ukraine. The film's visceral evocation of the first three weeks of war won the festival's world cinema documentary audience award but traveling from a war zone to a luxe ski town Park City, Utah, couldn't help but give the filmmaker a sense of a shocking dislocation.
"That is something you never get used to," Chernov says during a recent phone call. "But at the same time, there is a purpose to that, to make sure this film is seen by as many people as possible.
"It is very hard to switch your mind from war to normality. You tend to think that war is the only normal state of things after you've been there. But, of course, that's not the case and it shouldn't be like that… I'd rather see people living normal lives in the ski resorts than to see the suffering. But until this war is over, it is my duty to be there."
Chernov was not always a chronicler of war. He was a writer and then a documentary photographer, becoming a war correspondent in 2014 when Russia annexed Crimea. Since then, he has covered the world's hot spots as a reporter for the Associated Press. Iraq, Afghanistan, Gaza, and Syria are among the places he has covered.
"But I was always coming back to Ukraine, because that's what I cared about the most always," Chernov says.
"It's emotionally different," he adds. "I will give you an example: After escaping Mariupol, I asked my editors to send me to Kharkiv, which is my hometown in eastern Ukraine. One day I received a call about a shelling—it was happening every day—and I went there and three people were killed just in front of a house where I spent all my student years. My school got hit by a shell. It is all very personal.
"These attacks are very personal but there is also that sense of responsibility is much more to keep going, to keep doing your work. At the same time, all people suffer equally across the world. All wars are terrible but your emotional attachment to your own country is obvious. It is your home and you feel responsible for the work you do much more than you do in a different country."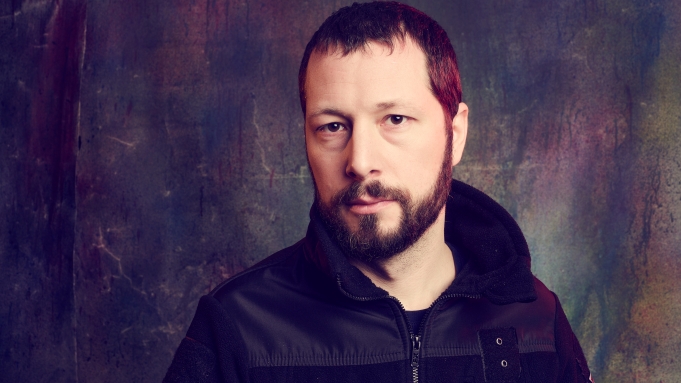 The job of a war reporter is nuanced. Chernov and his crew were in Mariupol to capture the scope of the Russian invasion. But it was a siege of soft targets: apartment blocks, houses, shopping centers, schools, hospitals. There is sensitivity required to record shocked civilians as their lives are thrown into upheaval if not outright destroyed. There is also a responsibility to simply stop reporting when victims' need for aid outweighs the need to get their story out.
"There are many levels of responsible reporting," Chernov says. "The first one, the basic one, which I decided for myself in 2014, when I see people who need help and there is no one competent enough to help them, I would rather drop my camera. That has happened many times. We would carry gurneys or bring food to patients in hospital. Sometimes, we would just try to calm people or advise them how to stay safer."
The idea of making a documentary out of Chernov's footage arose after the fact. What the film documents is Chernov and crew always on point for reporting but then struggling to get their footage out so that news outlets could run the stories emanating out of Mariupol. It became harder and harder to access food and water, let alone electricity and a signal steady enough to upload video. In both the film and in conversation, Chernov is quick to give credit to the citizens of Mariupol for ensuring his reporting would get through.
"They knew that world has to know," he says. "There were no journalists except us, so everyone kind of tried to help.
"It became clear that we were the only ones who were sending anything out of the city. At that moment, I knew that I needed to film every moment because everything is important. The idea of the documentary came after we left the city. We passed through 15 checkpoints with 30 hours of footage hidden in pockets in the car seats. We had one memory card hidden in a tampon. We came out and I thought, we need to do something more. I was so frustrated I couldn't do more. I wanted to tell the story of what happened and show the scale and indiscriminate fire."
The Russians have attacked Chernov's reporting as propaganda and "fake news." Reporting in war zones grows ever more dangerous. This was brought home to Chernov when Lithuanian anthropologist and filmmaker Mantas Kvedaravicius returned to Mariupol to make a sequel to his 2016 documentary Mariupolis. It would be left to his partner Hanna Bilbrova to finish Mariupolis 2 after Russian soldiers executed Kvedaravicius in April 2022.
"It's kind of become normal for invading forces to target journalists and to kill them," says Chernov, who will be returning to Ukraine's war zone after a short promotional tour of the US with his film. "There is a lack of trust in journalism in general in the world and that is kind of a signal to oppressive governments that it is OK to attack journalists. But that's not OK at all. When there is no information and there is no journalism, society falls apart. Sometimes it's more important even than food and water."
20 DAYS IN MARIUPOL opens in Bay Area theaters Fri/21. Chernov will appear in person to take part in Q&A on Sat/July 22, at the 6:30pm Roxie Theater screening and on Sun/23, at a 4:30pm showing at the Smith Rafael Film Center. More info here.