By Ngaio Bealum
Hey I hear there are two bills in California that would regulate the medical cannabis industry. Can you give me an update and an overview?
J.A Bill
It would be my pleasure. SB 1262 and AB 1894 are both making their way through the various committees and what not as we speak. Let's take a look: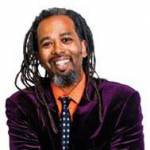 AB 1894, sponsored by Tom Ammiano (I love him, we used to do comedy together way back in the day), would place the medical cannabis industry under the auspices of the Alcoholic Beverage Control (ABC) Board, and allow cities to impose a sales tax of up to 5 percent on top of state taxes. AB 1894 also places a few more regulations on doctors.
Pros: Statewide medical marijuana regulation.
Cons: More regs on doctors, and some worry that the ABC will try to shut down smaller grows in favor of larger facilities, displacing mom and pop businesses.
SB 1262  from Senator Lou Correa, would put clubs under the aegis of the Health Department and direct the Health Department to work with the Center for Medical Cannabis Research to come up with workable regulations.
Pros: Statewide medical cannabis regulation
Cons: The rules prohibiting doctors from recommending Butane Hash Oil (BHO) have been removed, although it seems the rule requiring all transported cannabis to be inventoried on video tape may raise privacy and self-incrimination concerns. This may be a necessary trade-off. Colorado requires video cameras from seed to sale. I get that the authorities want to make sure there is no diversion to the black market, but until marijuana is legal at the federal level, it seems risky to video tape yourself around large amounts of marijuana. The feds can be kind of capricious sometimes (See: The Ogden memo). Also, 1262 sets no timetable for implementation. Without a deadline, things like this tend to drag on and on.
Bottom line: Neither of these is perfect, but they are steps in the right direction. I personally think California should set up a separate medical marijuana department, but Gov. Brown is against that idea. We will see if the California Legislature can get it together enough to pass one of these bills. In the long run it may all be moot, as legalization is on the way in 2016.
Ngaio – just wanted to drop you a quick line to say that Blue Dream is my all time favorite hybrid EVER! I haven't ever heard anyone say the same, so I was stoked to read that it's yours, too!
Happy smokin'!
– Heather
My pleasure! Happy Smoking to you too! Although I may be changing my mind about Blue Dream, because Blue City Diesel is moving up in my personal rankings. Let me ask you guys: What are your favorite hybrid strains? Any new ones I should know about? Drop me a line…
Send questions to the bud man at ngaio420@yahoo.com