Resolution seeks to mandate that short-term rental companies cough up millions in back levies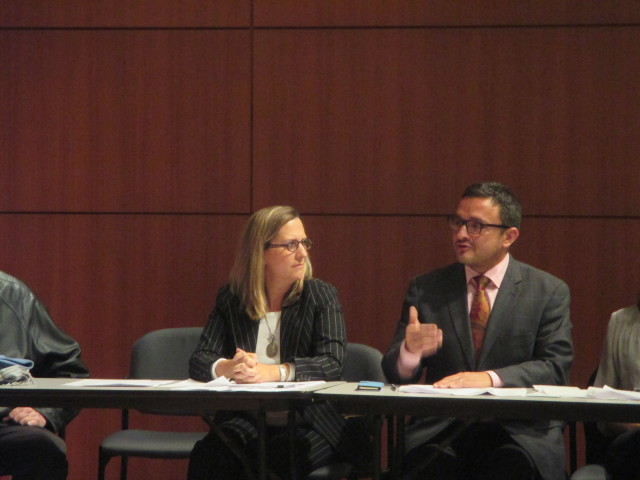 By Tim Redmond
JANUARY 29, 2015 – The San Francisco Democratic Party voted unanimously last night to demand that Airbnb and other short-term rental hosting companies pay their back taxes, after Treasurer Jose Cisneros told the panel he had no problem with the measure.
Cisneros didn't endorse the measure, but he confirmed to me that "I am always in support of people telling people to pay their taxes."
The approval came after Sup. Scott Wiener tried to substitute a different resolution, with lots of language praising the legislation by then-Sup David Chiu that legalized short-term rentals.
Wiener, with the support of Assemblymember Chiu's proxy, argued that a strong resolution calling on Airbnb to pay its back taxes might be used to promote legislation by Sup. David Campos that would condition legalization on the payment.
But Committee Member Bevan Dufty offered his own amended resolution – "If Scott can amend the whole thing then so can I" – that took most of the original language with a few tweaks.
When it was clear that the Dufty version had widespread support, Wiener backed down and went along.
Taxpayer privacy laws prevent Cisneros from saying whether Airbnb has paid what it owes. But if the company was fully square with the city, it's likely we would know that: Airbnb is free to say it's paid all it owes.
Among the most interesting moments: Matt Dorsey, who in his day job works as a press aide to City Attorney, noted that when the bill to legalize short-term rental was passed, "we had a moment of leverage."
At that point, he said, the city could have said: You are doing something illegal, and we are going to give you permission to do it – but first, pay up your back taxes. The supervisors failed to do that – which is why this is still an issue.