Live charity game show mixes political players, local entertainers, stiff drinks — Tue/6 at Oasis.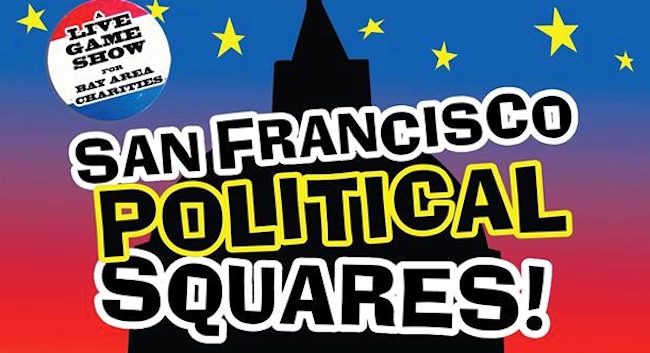 Join 48 Hills' Marke B and Tom Ammiano, plus a gaggle of local political and showbiz luminaries — including Tom Temprano, Marga Gomez, Broke-Ass Stuart, Scott Wiener, Kaseem Bentley, Natasha Muse, and of course glittering drag stalwart Heklina as the center square — for a wild night of Hollywood Squares-style glitz and bawdy humor!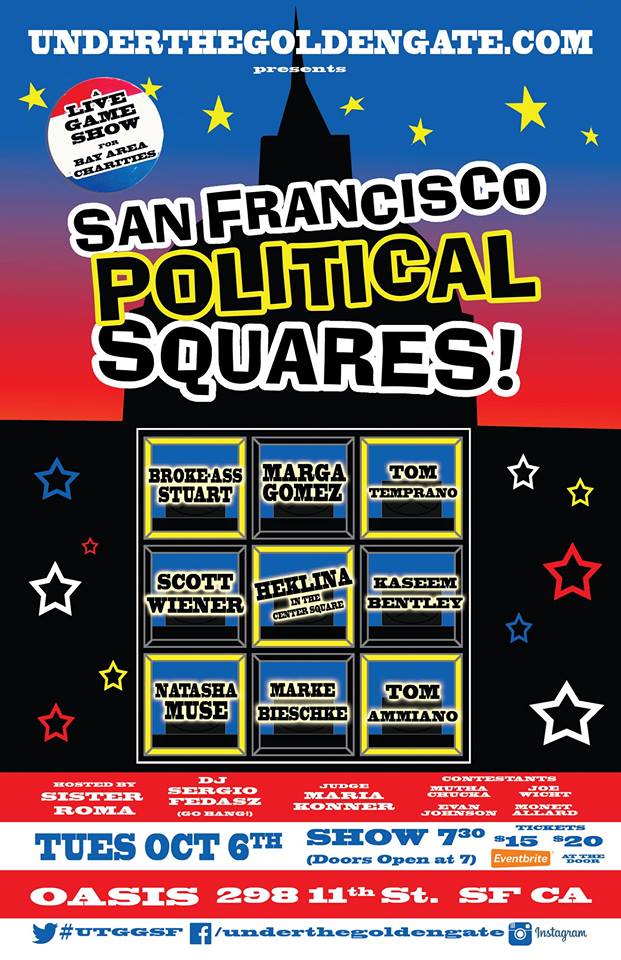 Tue/6, 7pm-10pm at great new club Oasis, "Political Squares" charity contestants will vie against the wicked smarts and tart-tongued humor of the "squares" for beneficial funds. Sister Roma of the Sisters of Perpetual indulgence hosts, Maria Konner judges, DJ Sergio get everyone moving, and Marke B. will do his best Paul Lynde impression. "Haaaaa." Brought to us by the crazy-creative kids at local TV show Under the Golden Gate.
GET YOUR TICKETS HERE for a wild night of zingers, ringers, and humdingers (and tequila shots).