CCA Comics students draw stories from the eviction epidemic. A 48 Hills exclusive series.
ART LOOKS The Engage: Comics class at the California College of the Arts is comprised of a diverse collection of students from various majors passionate about making comics that engage the world around them.
This year, they teamed with 48Hills.org and housing activists from the Anti-Eviction Mapping Project and the Housing Rights Committee to create comics from first person accounts of San Francisco's housing crisis.
The students met with and interviewed people who are struggling or have struggled to remain in their homes, and then turned these stories into compelling visual narratives. Justin Hall was the professor of the Engage: Comics class, and Peter Glanting was the Teaching Assistant. 
The following comic is by CCA students Eddie Chak and Neena Holzman. Click on each image to enlarge! (You might have to click twice). See the whole series here.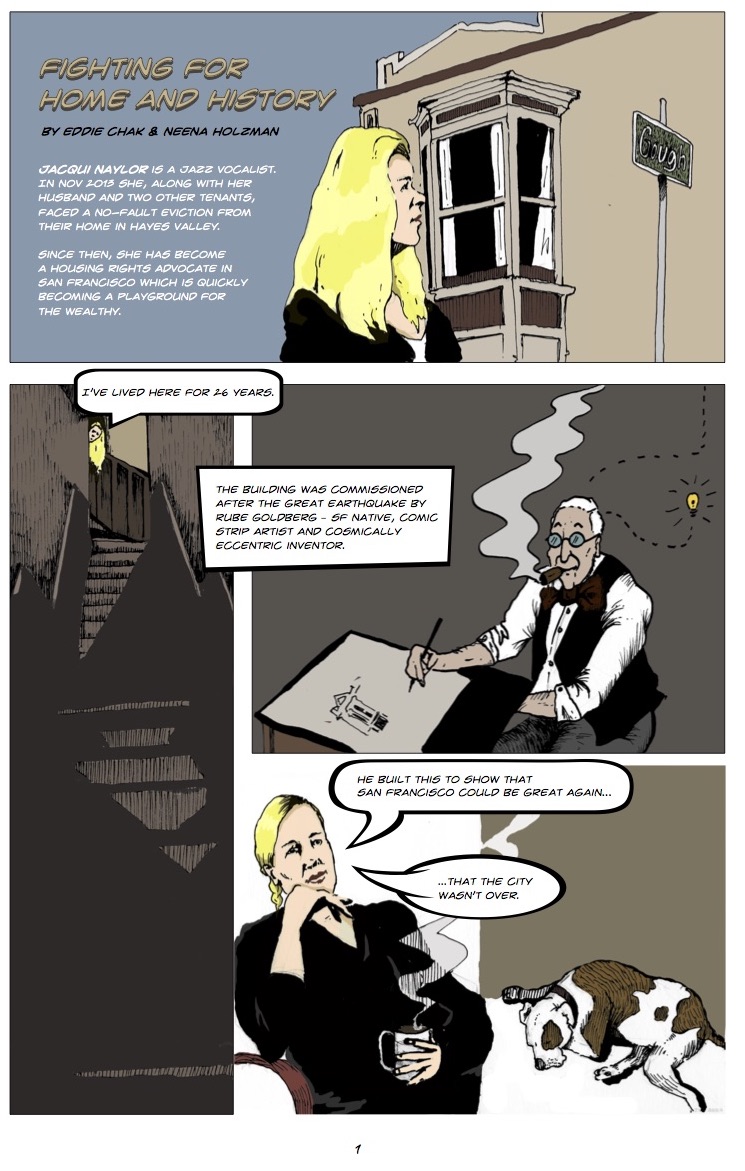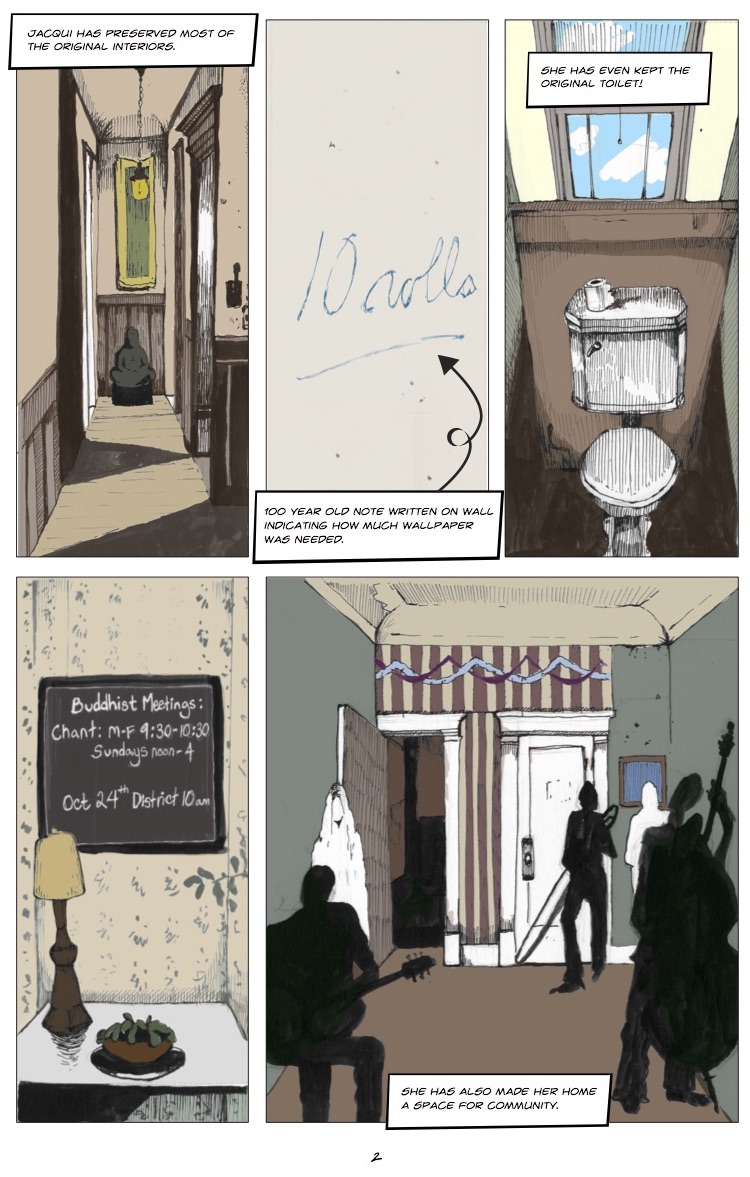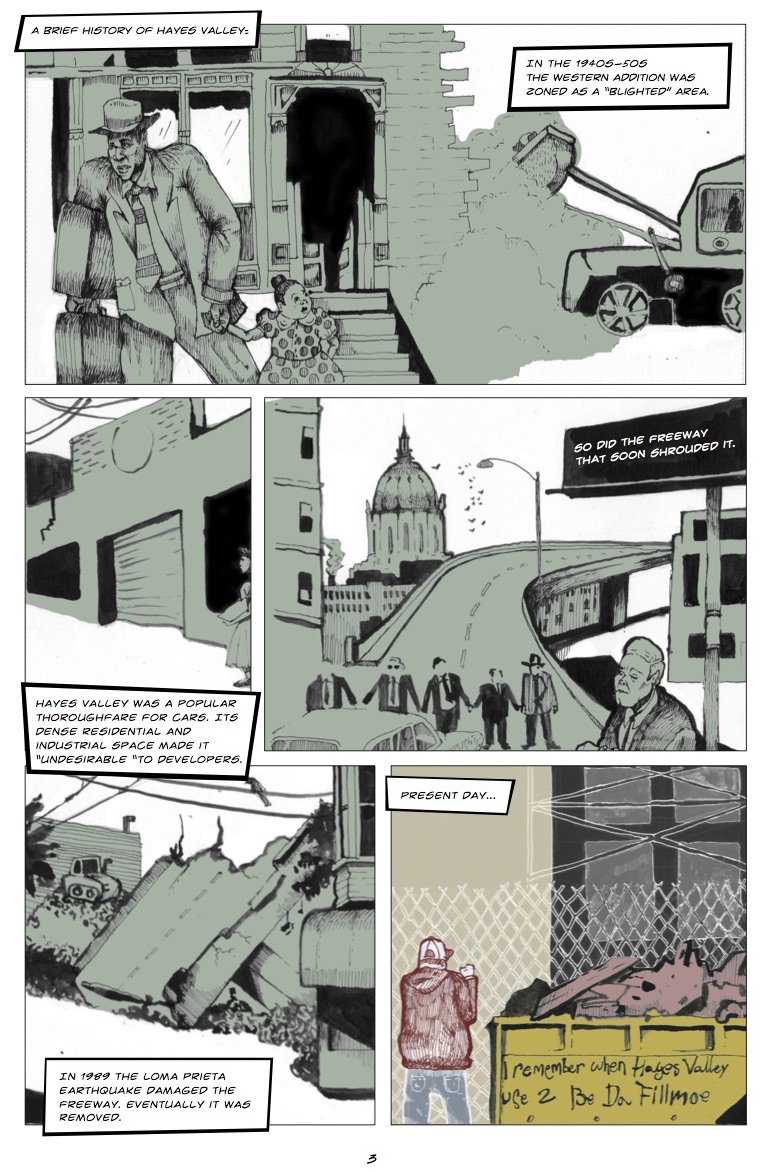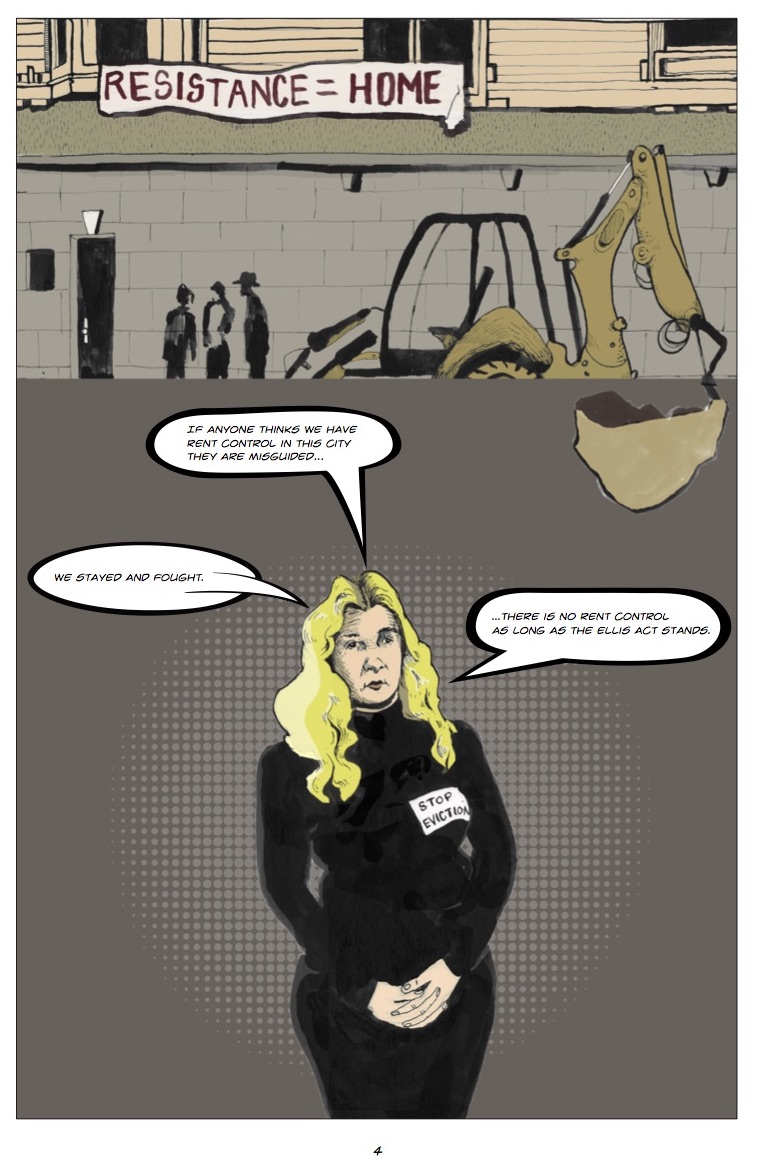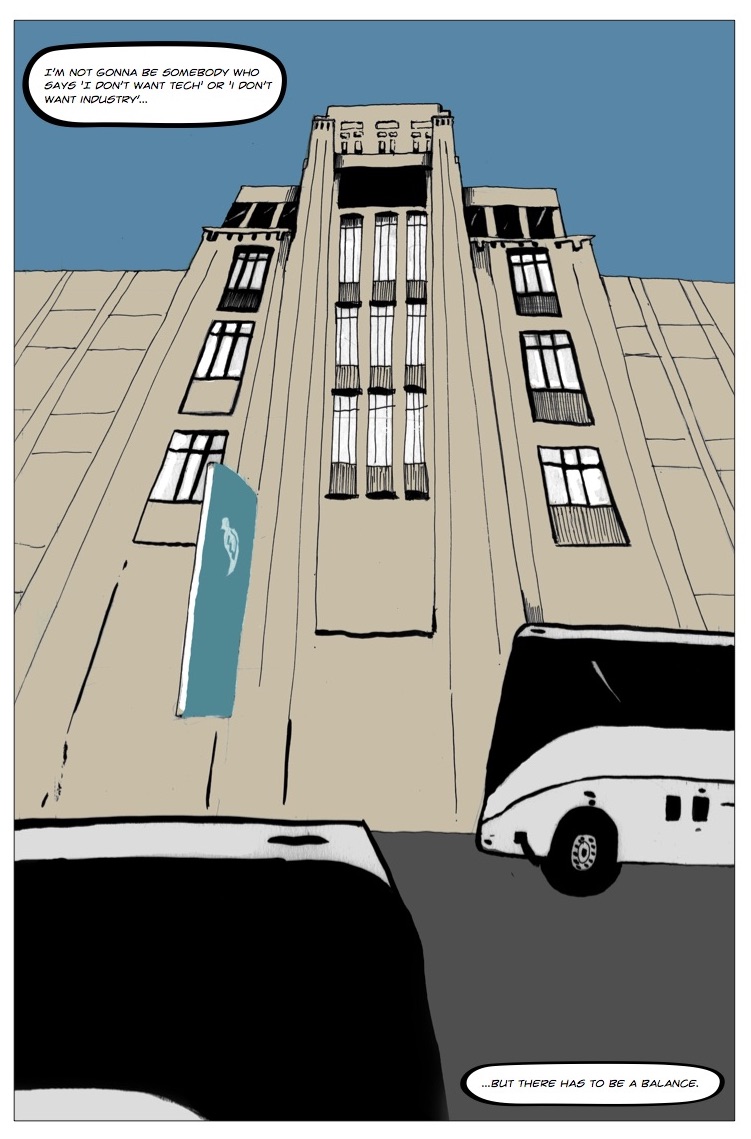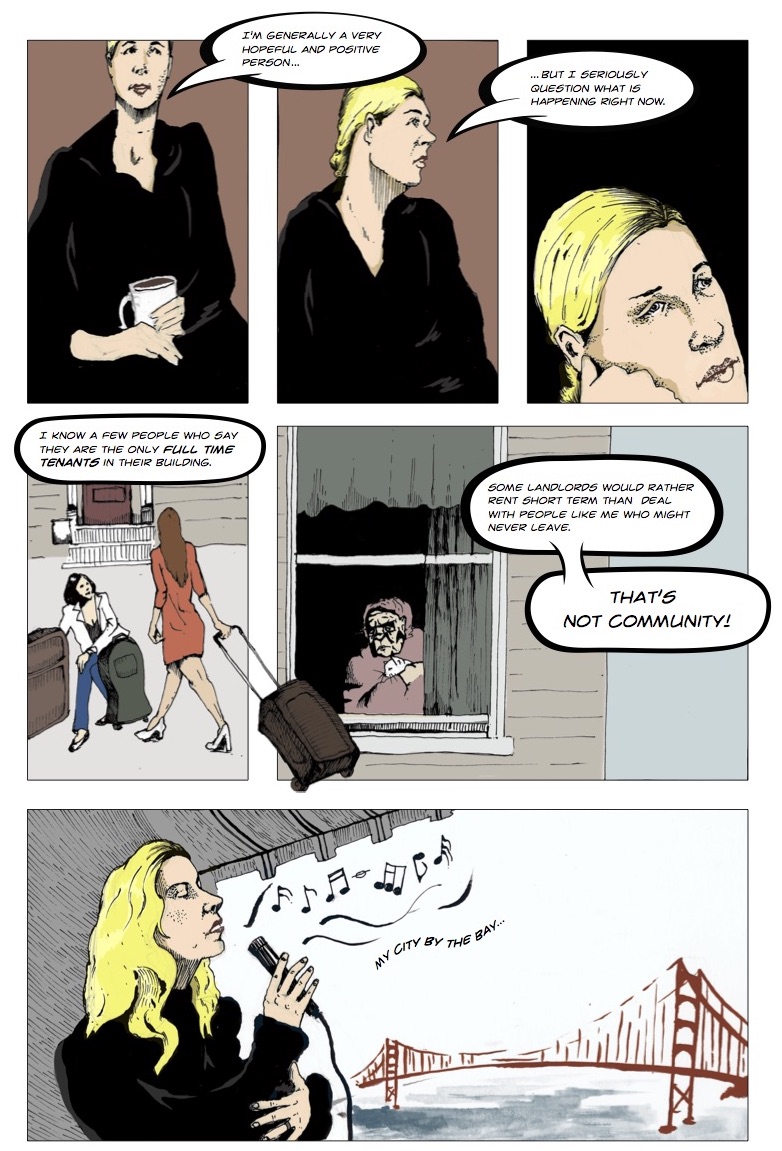 Neena Holzman is an artist from the Sunset District. Places of interest to her are Powell Muni Station, laundromats and bus stops. In her work, she likes to explore how satire and absurdity can bring us closer together and expose systems that seek to sanitize and divide our world.  Neena is inspired by artists such as Dori Seda, Pieter Bruegel the Elder, and Lisa Yuskavage. She is currently a senior in California College of the Arts' Individualized Program. 
Eddie Chak is originally from Hong Kong and Macau, but is now a San Francisco based designer and a student at the California College of the Arts majoring in Graphic Design. He is passionate about making his artwork functional and communicative, and merging craftsmanship with up-to-date technologies. 
Like this post? Support local independent media and help 48 Hills keep publishing!