ONSTAGE "All that drama must keep you young," I thought, when local flamenco legend Yaelisa — she of fierce looks, emphatic twirls, and thunderous foot-stomps — answered the phone with a surprisingly perky voice. I had expected to cower before the supremely poised, passionate image she projects onstage. (Mama, be gentle!) But instead we instantly fell into a fun and enlightening conversation about the local flamenco dance scene and her upcoming show.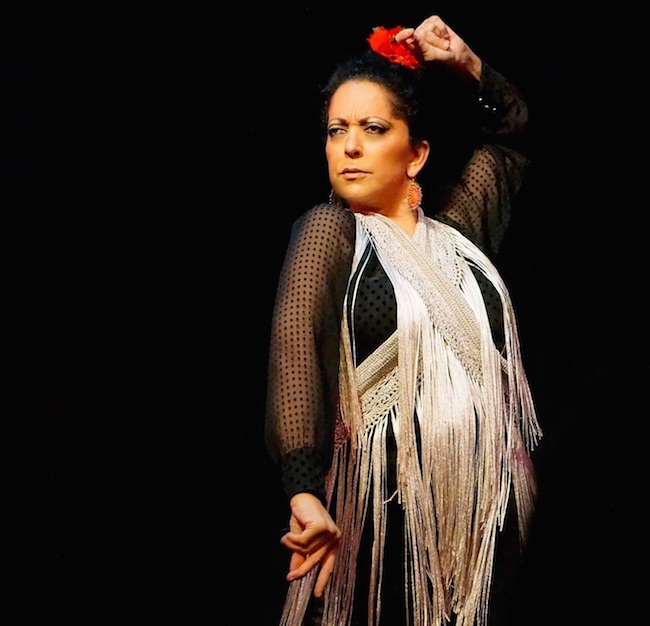 That show, presented by her company Caminos Flamencos at Fort Mason Sat/20 and Sun/21, comes with a deliciously over-the-top title: "Yo. Soy. Flamenca." and serves as, if not exactly a retrospective, than definitely a recognition of Yaelisa's 30-year career in flamenco, one of the most dramatic of art forms, which includes an Emmy Award, international awards and appearances, and the continuation of her Spanish mother's astounding 50-year legacy as a dancer.
"It may sound like a huge undertaking," Yaelisa told me, "but the concept is quite simple. My signature style, and my company's style, has always been improvisatory, based on spontaneity. That's the traditional approach of flamenco. Our dances are an intuitive interaction with the musicians. It is about being able to achieve a communion with the music and then transmit that passion to the audience through the movements of flamenco."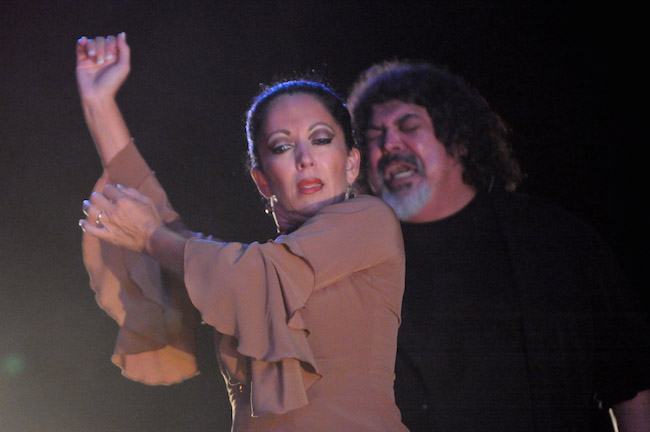 The musicians in the Caminos Flamencos family are a phenomenal bunch, including a 10-member Spanish ensemble, and guitar maestro Jason McGuire "El Rubio" with guest guitarist Keni Parker, who will provide a musical retrospective of flamenco from the '60s through the present. Guest dancers Marina Elana, Fanny Ara, and Melissa Cruz will also take the stage.
"The music is so important, as well as the other dancers, that this is less a singular story about my trajectory in the dance, but more of a big family reunion onstage — and in the audience — where we all speak a common language. We'll be performing numbers that are dear to our heart, as well as some new ones. It's a big celebration."
http://www.youtube.com/watch?v=BCF2IKo2Kgo%20
"So while there will be some theatricality — we certainly know how to make a splash onstage when we need to, and we've danced to music like the Beatles and Stevie Wonder — it's less about the pyrotechnics and more about the in-the-moment joy of the music and dancing. We're keeping things raw, moving my history with flamenco into the current moment while acknowledging the changes that have happened within flamenco since I've been involved."
Those changes have been monumental, especially here in SF. Yaelisa describes flamenco as "a relatively new art form"; the Andalusian dance has been around since at least 1774, although its modern form gelled in the late 19th century. (There is nothing better on this earth than getting lost in the after-hours flamenco bars of Sevilla, btw.)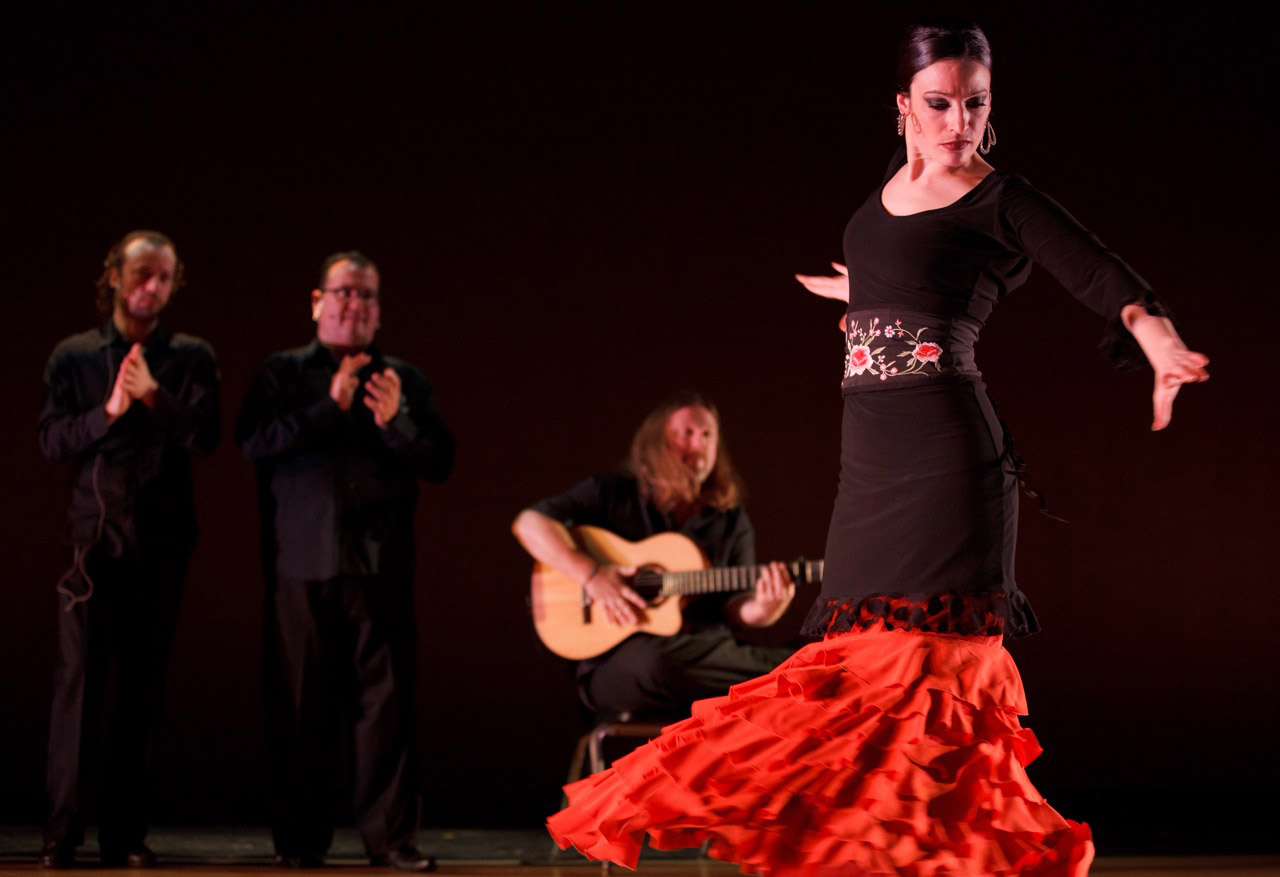 But in SF, just a few decades ago, there were only a handful of performers, mostly emigres like Yaelisa's mother, who would gather at North Beach's legendary Spaghetti Factory to make music and moves. Since then, flamenco has grown so popular in the Bay Area, it seemed it was everywhere. (That growth is a nationwide phenomenon: Last year, New York's high profile Living Theatre staged Soleded Barrio and Noche Flamenca's epic, experimental interpretation of Sophocles' Antigone.)
"It's exhilarating to see how much flamenco has taken hold here," Yaelisa told me. "At first it was only a few of us dedicated performers. Now it has become more of an effort to ensure that the form can grow without being diluted."
Still, those early, hard-scrabble days are an essential part of "Yo. Soy. Flamenco." "I saw the sacrifices my mother made, what it really means to dedicate your life to art. Part of this show is to honor that struggle, especially in today's Bay Area.
"Flamenco is about experience," Yaelisa continued. "It's unique in that you don't 'age out,' like in other styles of dance. You keep on learning and getting better as you grow older. It's a lifelong journey — and the second great love of my life, after my family. So at 30 years, 'Yo. Soy. Flamenca.' is more like a moment of looking ahead to the future. It's another beginning."
YO. SOY. FLAMENCA.
Sat/20, 3pm and 8pm
Sun/21, 6pm
Cowell Theatre, Fort Mason, SF
Tickets and more info here.
Facebook invite here.