Former employees of Burma Superstar are speaking out about the labor lawsuit that was filed last week against the popular eatery claiming wage violations and a brutal work environment.
William Navarrete, an immigrant from El Salvador is a plaintiff in the suit. Navarrete  came to the US in 2007, at 22, to support his family: "I am the second eldest of my family, I have one brother, five sisters and a mother back home, whom I have supported for all these years. When I came here all my siblings were young and studying now they have careers," he said.
Navarrete described issues he faced while he worked as a dishwasher, kitchen helper and cook at Burma Superstar outlets in Oakland, Alameda, and San Francisco for four years.
Navarrete, who worked at an average of 10 hours a day said that workers were not allowed to take breaks except for the two-hour break between the 4.5 hours and 5.5-hour shift: "We got no time to eat, get some air or even go to the restroom. The restaurants are really busy and there's a lot of pressure from waiters to get the food ready in time so we can serve fast. Working in the kitchen isn't like working in an office, it's very hot there's smoke and vapors. I never even got a second to stop because going to the toilet meant losing your work flow," he said as he pointed to both his arms revealing several old and new burn marks. "You are lifting heavy woks in the kitchen, you are dealing with extremely hot oil and equipment so accidents happen but without breaks it gets worse."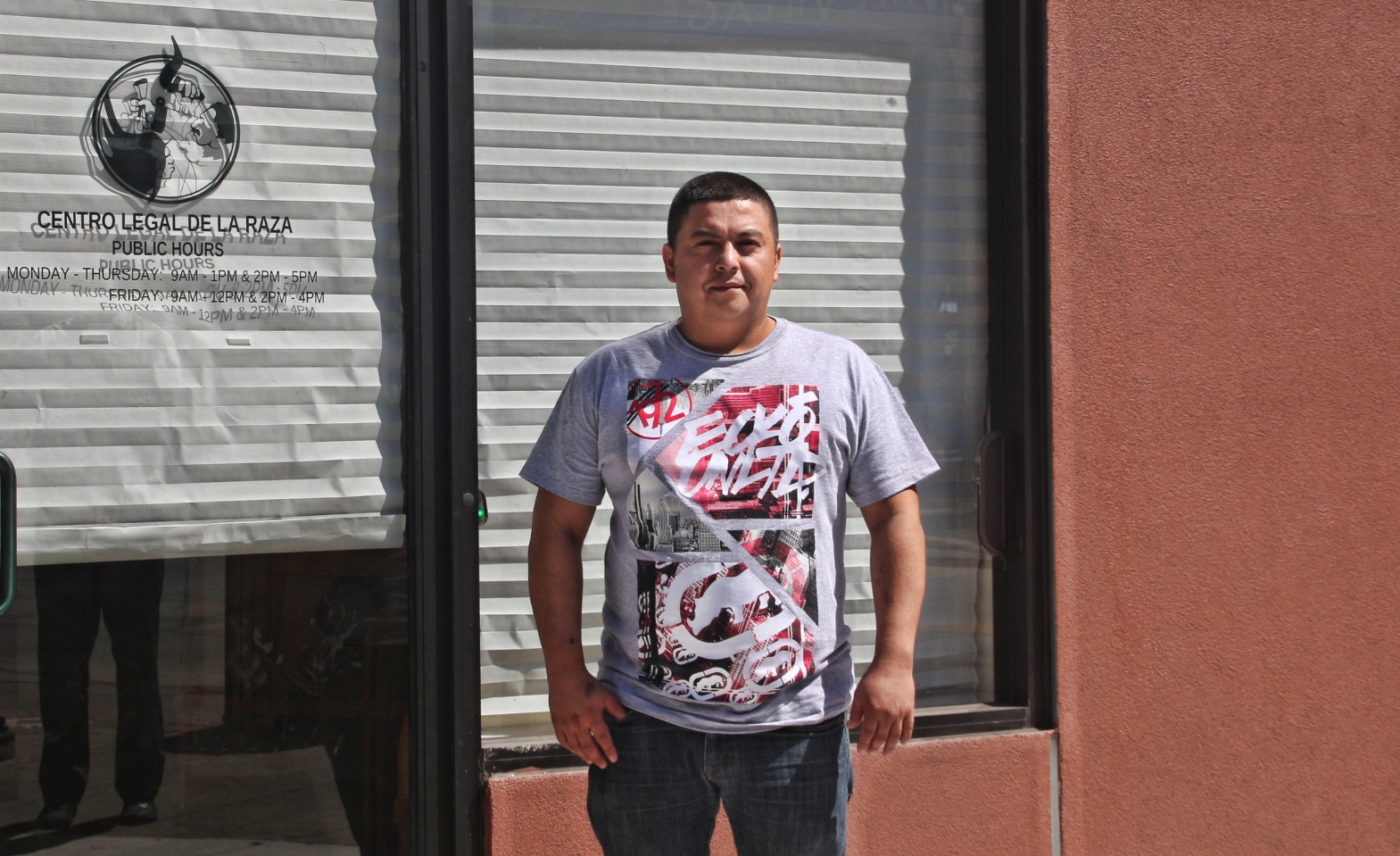 Navarrete, who worked at the various outlets of the food chain for four years said his health suffered because of the stressful environment at his former workplace. Asked if the employees spoke to the managers about the working conditions, he said several of his colleagues raised concerns multiple times but all they got were temporary fixes.
Managers at Burma Superstar denied to comment on the lawsuit.
Yet it wasn't only the alleged working conditions that prompted the lawsuit. Around a 100 kitchen employees are claiming that Burma Superstar failed to pay many of them the minimum wage as well as denying them overtime pay, breaks, and sick leave.
"We are bringing the lawsuit so that we are paid back what we are owed and other workers and people should know about how we were treated," Navarrete told 48Hills.
The group, which includes more than one-hundred current and former employees of Burma Superstar, claims numerous violations of the California labor code.
The lawsuit also claims that  Burma Superstar and its affiliated restaurants paid many of their kitchen workers fixed salaries instead of an hourly wage. They claim that the workers were deliberately mis-classified as salaried employees who are exempt from the state's wage-and-hour law.
In June, the Restaurant Opportunities Center released a report that Bay-Area restaurants have the largest race-based pay gap in the country.
A report by East Bay express detailed some of the findings: "For Jay Porter, the chef-owner of The Half Orange, many of the problems boil down to the pay gap between front-of-house and back-of-house employees — an issue that many restaurateurs brought up when Oakland instituted its recent minimum wage increase. Because generally only FOH employees (i.e., servers and bartenders) benefit from tips, they sometimes earn two or three times as much as kitchen workers. This disparity has a disproportionate impact on people of color, given the preponderance of Latino line cooks and other kitchen staff — and the fact that, at many restaurants, the FOH workers tend to be overwhelmingly white."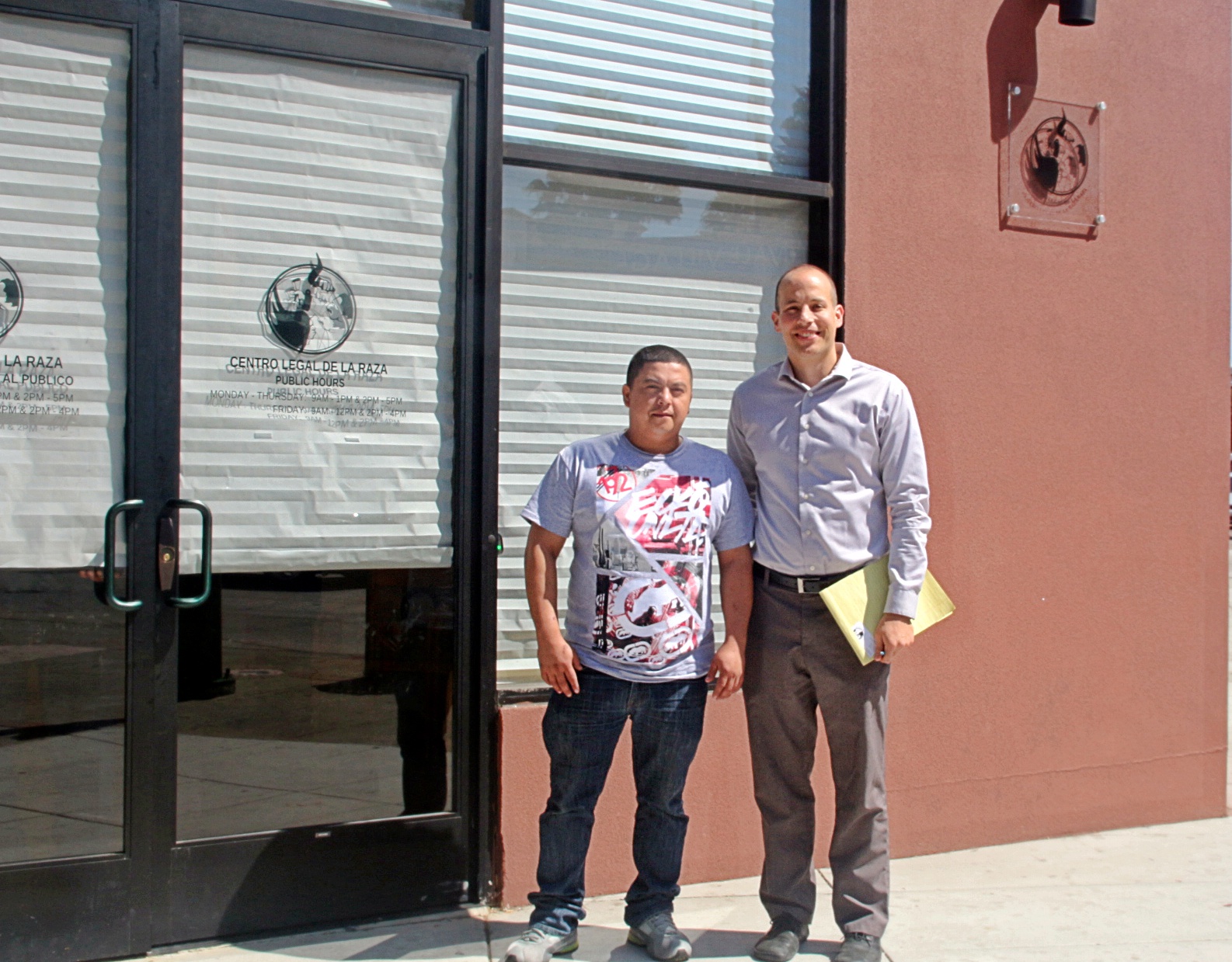 Jesse Newmark, litigation director at Centro Legal de la Raza said that the alleged wage violations were quite severe: "William got paid less than two times the minimum wage, his salary was around $1000 per pay period*."
Navarrete, who now lives in Los Angeles with his wife and his 3-year old son, drove to Oakland to meet with his lawyers at Centro Legal de la Raza and speak to the press: "I finished my work shift at 10 pm and at 1 am I got into a car with my family and came down here because I want to fight this case for other workers," he said.
Navarrete is determined to keep fighting: "It's very unjust to work so hard, contribute so much and not be treated like you are supposed to." Navarrete pointed out that at the Oakland branch people line up for up to two hours to get food, asked what he would like to say to them: "I would like to tell people to try and get involved. Value the ones who are at the back, working really hard to make your food. Think about their lives." he said.
The class-action lawsuit was filed by attorneys at the Asian Law Caucus, Legal Aid Society-Employment Law Center, and Centro Legal de la Raza in Alameda County Superior Court seeking back wages and attorney fees in addition to other penalties alleging violations of alleges different wage and labor laws.
UPDATE: An earlier version of this report quoted a figure of $1400 as Navarrete's salary it has since been updated with a more accurate estimate.
UPDATE: Nathan Ballard, spokesperson for Burma Star, issued a statement to the press dismissing claims: "This frivolous lawsuit is based on false allegations. Burma Superstar will be totally exonerated and will prevail in court."