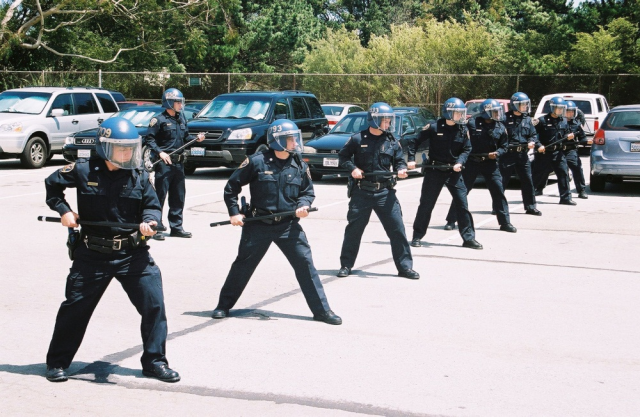 The San Francisco Police Commission is preparing to recommend a new chief just as a report from the federal Justice Department slams the department for failures that have made national news.
The Police Commission met Wednesday night in closed session to talk about the final candidates. By some accounts, the panel may be ready to recommend three finalists to the mayor, who could make a decision at any time.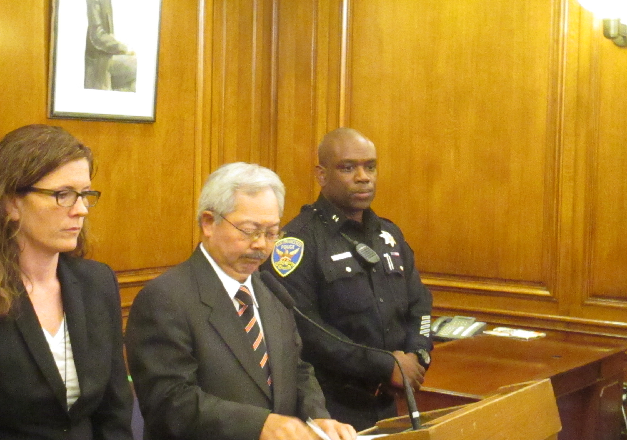 The report by Community Oriented Policing Services (COPS, get it?) has been big news – the front page of the Chron, big story in the Ex, and people around the country have called me to ask about it. The SFPD's failures are a huge deal.
The report is harsh, but also (in typical fashion of these sorts of things) also says that the city is, gee, trying hard. "We found a police department wanting to provide fair and unbiased policing while protecting the community," the report states, praising the mayor and the department for seeking the review.
But the bottom line is harsh:
The SFPD has bad, out of date, use of force policies. There's clear evidence of bias. The department has failed to investigate properly use of force cases. Training on use of force is weak and unprofessional. Officer-involved shooting cases are not properly tracked.
African American and Latino drivers were stopped, searched, and harassed at disproportionate levels. The department doesn't take allegations of bias seriously. Nobody who is accused of bias gets disciplined.
Non-white-male candidates for the force are fired more quickly and given less chance to succeed than white guys.
And, of course, discipline is utterly lacking in transparency.
The entire situation is rooted in a deep and long historic problem of police culture. And it's linked to the fact that the Police Officers Association, which perpetuates the worst of the culture, has been virtually running the department for years.
Nearly every member of the department starts off as a member of the POA, which continues to represent officers all the way up to command level. There's no internal candidate who has shown any independence from the association (which resisted integration of the department for years, has defended racist and violent cops, and no longer has any credibility in San Francisco.)
So the big question for the mayor remains: Will he take on the police establishment and hire a chief from the outside, who actually has a chance of imposing real reforms?
If not, I suspect that none of the more than 200 policy recommendations of the Justice Department report will ever be taken seriously.