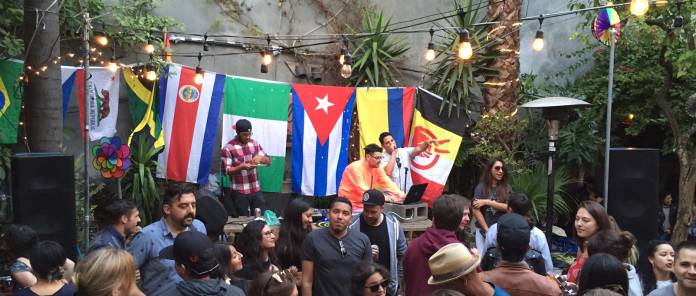 To ease inauguration week nausea, you could do worse than put some dollars down on a new compilation from SF's Sazon Libre crew and Baltimore producer John Kwest. Your $10 will get you 17 tracks from a nationwide moombahton family to soothe your arrhythmic migrane pulse — and 100% of your cash will go to supporting Planned Parenthood and ACLU, who we all know could use some back up in the Orange Era. 
These songs are not necessarily battle cries. Soulove is a smoother, sexier release than the more politically explicit second compilation that Kwest and Sazon Libre say the team is already working on.
You're getting love moments (Cutso's "Lovemonster" opens the playlist) and calls to the dancefloor (Melo and Boyfriend's "Give Me The Night") from some of moombahton's OGs, including the genre's founder Dava Nada who sneaks in a militant moment with his tribute to Mutabaruka on Nada's forceful remix of the political dub poet's call for mental awakening "This Poem." Emnyd's "Periódico de Hoy" also provides a grounding moment of radical resistance, with samples from a speech by Puerto Rican freedom fighter Pedro Albizu Campos. 
But for the most part, Soulove pulls up the sexy basslines and rideable beats for which moombahton has been known since well before the unholy Bieber-Skrillex-Diplo copped the vibe for their ubiquitous jingle "Sorry." You're looking at a smooth couple hours with these tracks — you know, like you used to have before you lost your last faith in the US government. 
That easeful vibe has much to do with the fact that a lot of Soulove was put together before the election. Producer Kwest, who has been making parties happen in Philly and DC for years, remembers learning that Trump would be the next president and the need to act that followed: 
None of us wanted to believe it would happen. This sparked a week long series of anxiety riddled, alcohol fueled text convos regarding "what the fuck are we gonna do?!" I don't have a law degree, I'm not good with computers and I can only afford small donations. We thought if we can find a way to get other people to make small donations also, that would at least be something.
Most troubling to Kwest and the Sazon Libre collective — who has been throwing an afternoon monthly at El Rio for the past two years — was the uptick in hate crimes that kicked off before final vote tallies were in. 
"The surge after the election results was something that made us take pause and ask ourselves what action we could take as artists and performers to bring attention to these incidents and aid organizations that work in assistance of affected communities," says Sazon Libre's DJ Mr. Lucky a.k.a. Diego Herrera.
Kwest ids the anti-Semitic vandalization of Brooklyn Heights' Adam Yauch Memorial Park and the tour buses of young boys in Trump gear he's seen roll through his day job as signs "of a poisoned generation for sure." 
Also particularly troubling, Herrera says, was the way the seemingly tolerant Bay started to show shades of bigotry that had previously been hidden. Many local artists have thrown benefits, but the crew wanted something that could provide more lasting profits. Putting out a release likeminded fans could donate to own, with the cash sent to non-profits fighting for civil rights, seemed like the right thing to do. 
Sazon Libre had worked with Kwest on a benefit for Huckleberry Youth Programs last year so "he already knew we were on the same wave of connecting and contributing to the community," says Mr. Lucky. A call went out to the producers and DJs they had worked with, and suddenly the "throwaway" six track EP they had planned before the election became a compilation featuring their peers from across the country. 
"These are very talented folks who knew they wanted to do something significant," says Herrera of the turnout.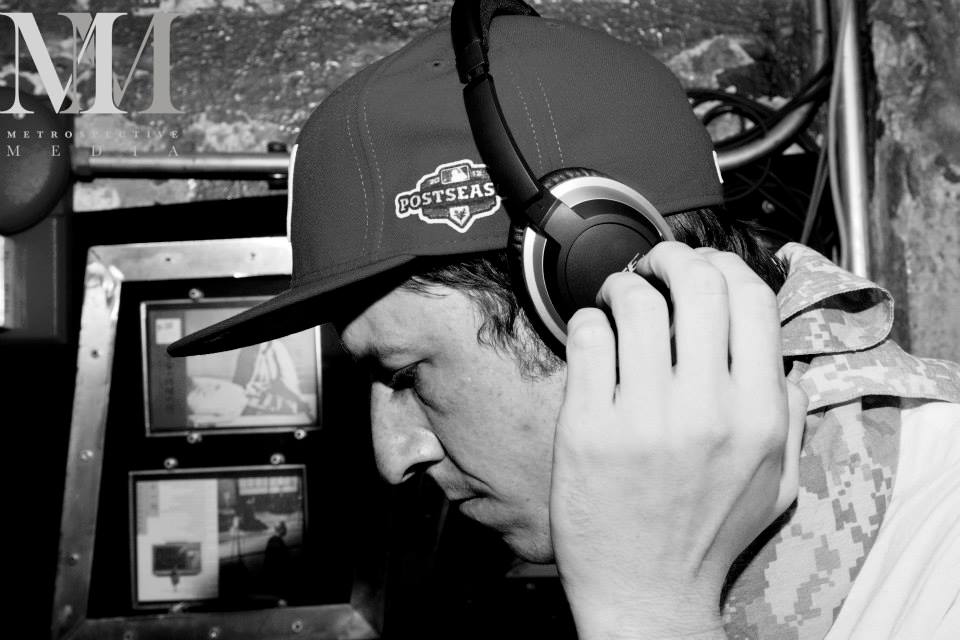 One is to be forgiven if it's all a little too much these days. But listen to the moombahton DJs: art has always led the way when it comes to social resistance.
"If we've learned anything from the teary eyed Trump tantrums over Hamilton and SNL it's that creative types are gonna play a big part in this," says Kwest. "They're already crying for safe spaces from us 'bully' snowflakes."
Look to the Sazon Libre crew to be among the Bay Area creatives who are putting their art to work to help out in what is likely to be a multi-front assault on the programs and values on which many local communities are based. 
"Moombahsoul by nature is very smooth and sexy sounding and we used that as a jumping off point," says Herrera. "But there will be different forms of expression that echo the protest music of the ages and explore the places that we're all going in our hearts and heads right now. We foresee our music being as much 'What's Going On' as it is 'Fight the Power.'"
To stream or support Planned Parenthood and the ACLU with a download of Soulove, go here.