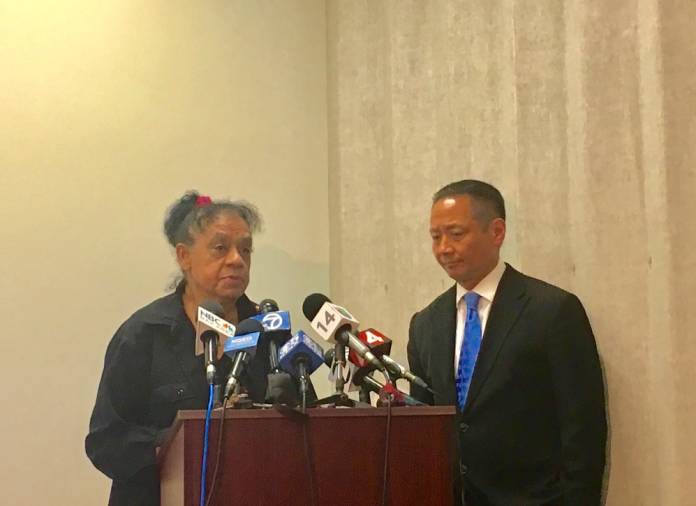 A San Francisco Superior Court Judge dismissed eight of 10 charges against Sean Moore, a 43-year-old mentally ill San Francisco man who was shot on his doorstep by an SFPD officer earlier this year. 
Judge Jeffrey Ross also said that the two SFPD officers trespassed by continuing to stay on after Moore told them to leave. 
The judgement follows another one issued last month by a different judge who said it appeared the two officers colluded in their versions of the incident. The only two charges remaining are a felony assault and a misdemeanor of violating a restraining order. 
Public defender Jeff Adachi has called on District Attorney George Gascon to drop charges: "They had no legal right to do what they did."
He also noted:
"Earlier this month, the district attorney declined to file charges against officers who shot a different man, Amilcar Lopez-Perez, in the back, stating he couldn't prove the case beyond a reasonable doubt. But in this case, prosecutors have no qualms about trying to further punish a police violence victim even after two judges have called the strength of the case into question."
Moore's lawyer Brian Pearlman said he has filed a motion to order for Moore's release from jail. 
In the press conference held on Wednesday Adachi questioned wither DA's office can be trusted to investigation police shootings when they're defending the officers in this case. 
The District Attorney's Office didn't respond to calls for comment.